Ah Sunday...
It was a lovely day. Well, not all of it was lovely..
We watched and cried along with Andy Murray, who fought so hard...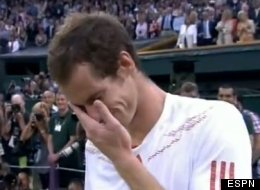 and we did some gardening and brought some lovely flowers into the house...
I continue to read my wonderful book:
It is like slipping into a warm bath with hot toddy. All goodness and fun personified....
I also wore some wonderfully summery casual outfits this weekend - the maxi jardin, which you have seen before, as well as this outfit:
The lovely casual J Crew striped cotton skirt, BCBG tshirt and Lacoste scarf, details of which can be seen here:
I even sported my J Crew striped flip flops:
They are fun and I am sporting Minnie Mouse OPI nail polish!
I have also been watching the Walking Dead on AMC.
This is such a great show! check it out
here
!
Hope you have a great evening!!