Ah - what I need is an unjaundiced eye...\
And you all have that!
For two years, the poppy red peacoat from J Crew has languished in my closet.... Each time I put it on, I take it right off. The colour you know....
It is not the right shade of red. I know this. But it lured me in, teasing me via my computer monitor, lying to me so bitterly: "It is a blue red..." but alas, it was not. It was an orangey-red. sigh...and it was: (cue ominous music!) FINAL SALE!!!!! (I know, you might want to gather the children around at this point as this is indeed a cautionary tale...)
But then I thought it might be salvaged! Perhaps a scarf, jauntily tied around the neck in a colour most becoming, could bring said peacoat around.
Okay - you decide.
In the first photo, sans cravette (that's scarf in french - I am Canadian after all, eh):
DO not let the hair throw you off - it is 85% humidity. This is a BB camera. And yes, I AM that pale and pained looking this evening.... 10 more sleeps till vacation...
And then, the scarf. A little navy wool leopard print (I know, in this case, real leopard print would be more appropos - I think - and would match better..) that I typically love...
Well? Does it make a difference? I have no part of me which is not completely biased...
Similarly, the delightful Talbots, daisy lace jacket of 2011. Beautifully constructed. And yet, for my 5'2" boxy frame... I am unsure...
The picture below is less than forgiving. I am wearing royal blue linen shorts for god's sakes! But you get the jist..
Look at the pained look in my face. It's like I have Talbots stock or something..
I do have some warm thoughts about this jacket. I wore it to Meet Bill Clinton in May of 2011. And there it served me well:
Look at Bill and I. My great happiness at meeting him, and his wax-like smile in return (which he was able to hold for a good half hour whilst he met many people) for some reason recalled Mr. Bennett's quote about Jane and Mr. Bingley in Pride and Predjudice "You are each of you so complying, that nothing will ever be resolved on, so easy, that every servant will cheat you, and so generous, that you will always exceed your income." We just look like that, don't we?
Well - what say you all - can these jackets be saved? Or are they destined for other adventures elsewhere?

On a completely different note, I received the Jackie pullover in Byzantine Blue tonight, my only 40% off sale items, save the stuff I bought my husband and son. It is beautiful. And you know why? I am meant to wear royal blue. ALL the time!!! I haven't taken a photo yet, but it is fantastic!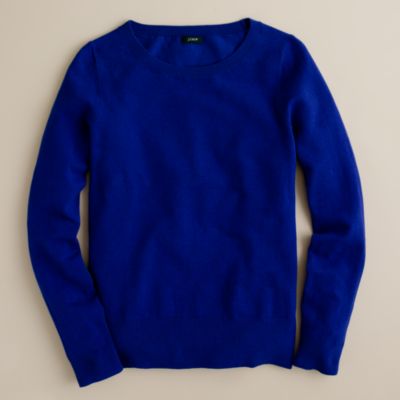 There are still a few on sale
here
. It appears this is the colour for dyspeptic pale women of scottish descent in July.....
Thank you in advance for this intervention....