I quite struggled to get ahold of the skirt below, after seeing it on Audreybella
here
. She looked so cute in it! It is the jardin maxi skirt in morning aqua. For interest's sake, this is a size 6. I am not tall - 5'2" - but I do have long legs and I did not go with the petite and it does not drag on the ground. You feel like a princess in it! You can buy it
here
, but of course it is not on sale online yet - too popular I suppose. I called all over the eastern US to get a hold of this at the sale price and had it shipped down from the Toronto store.
This is me this afternoon. No makeup. Must find better spot than bathroom to do these pictures.....
Am heading back out to the deck with a book I am loving: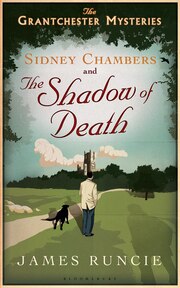 Sidney Chambers is a vicar turned part-time detective circa 1953. The book is a series of intertwined stories of him solving crimes. Surely the TV series cannot be far behind? It is so much fun and so NOT work related.
Day 3 of my summer healthy living regime hit a snag when I saw chocolate chip cookie dough ice cream by the farm stand this afternoon. The irony is not lost on me, believe me. Still, Sidney and I will soldier on....
have a great one!