Well, like the rest of you, I was up bright and early this morning to peruse the Fall Roll-out. I was not disappointed! There are many things there to love!!!
At first glance, here are some pieces that really stood out for me: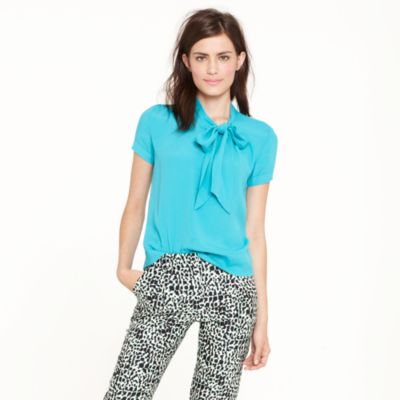 Pre-order Tie Neck top in retro jade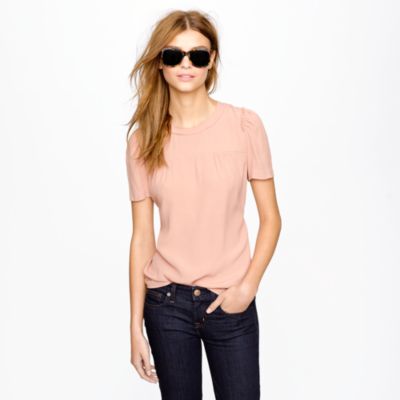 The short sleeve crepe top in burnished rose in crepe de chine. The Kelly Green version is beautiful as well! Or the plum? I think this might look quite lovely with my new pencil skirt in burgundy...I will need some advice on what colour for this one!
For fun: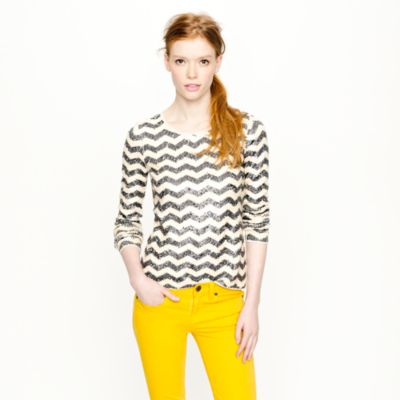 The zigzag tshirt - I feel like this could be a versatile piece - over black trousers, ivory, etc...
A nice alternative to the button down for the office could be this one, the stretch suiting t - I think this is a great item!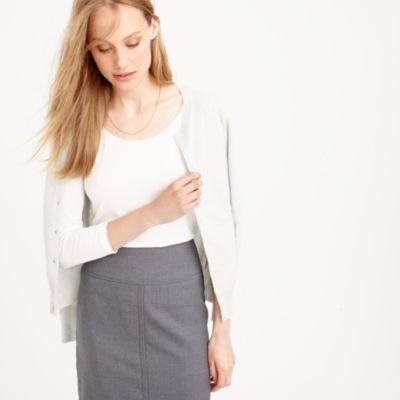 If money was not an option, this dress would be with me (this might be one of my three things for fall!)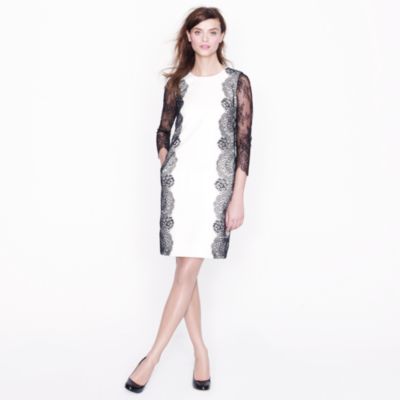 The Collection lace trim shift dress - $500 CDN - ACK!
or The Collection Organza Sheath Dress at a more reasonable $346 CDN: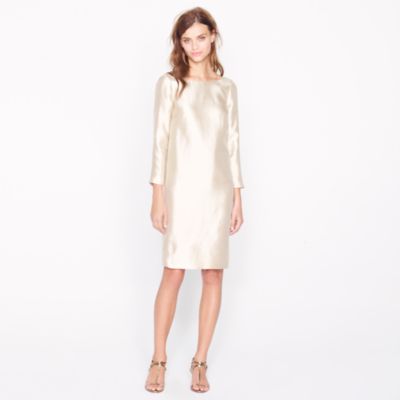 I think this could be a workhouse in my closet for many years....
And it will need its matching dress coat (I thought of you immediately, Dani!)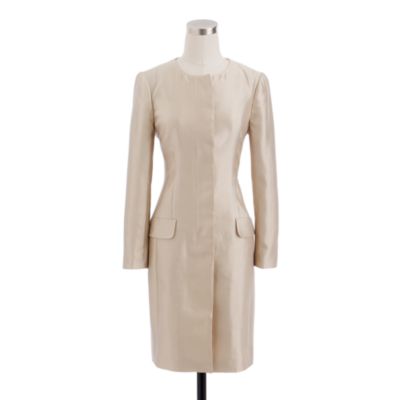 Clocking in at $468, this is an investment piece as well!
In pants, a couple of items caught my eye: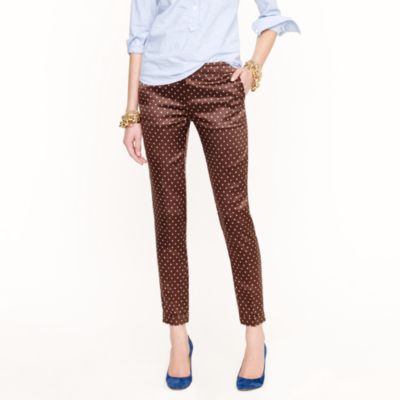 The Cafe Capri in Estate Brown. This looks like it could be a nice dinner party trouser, and if I could find the perfect jacket, I could even wear this one to work...
Again - if money were no object: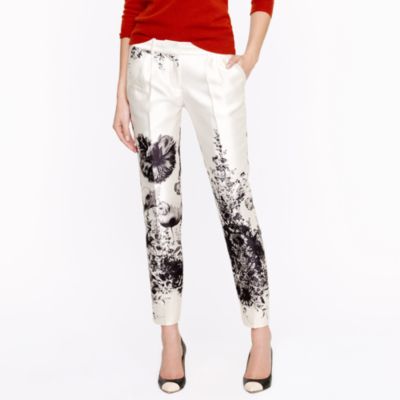 The Collection Cafe Capri in Photo Floral - $600 CDN! This will be my pompon jacquard of the season - I will stalk this until there is some perfect day when it gets under $200 and then it will be mine!!!!
In terms of skirts:
Well the No 2 in snakeskin does not disappoint me, having seen it on AJC
here
(thank you AJC for listening to my begging to show me this ASAP!) and now in person on the site: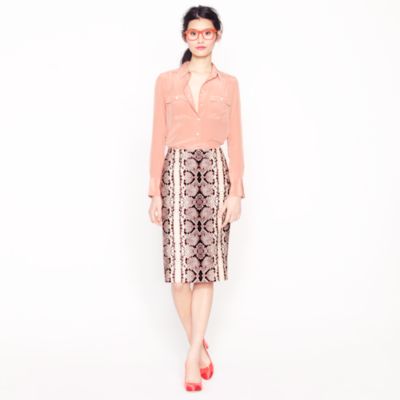 It clocks in at a steep $188 CDN, but honestly, having bought a new black suit, I saw this as the potential "third piece" that with a crisp white blouse or the tshirt noted above, coupled with a lovely pump, could look quite chic!!!
The pencil skirt in abstract floral is also lovely (I think - can't get a good handle on the colours - the photos on the web show it shiny - that's one I need to see in Boston or on a fellow JCA...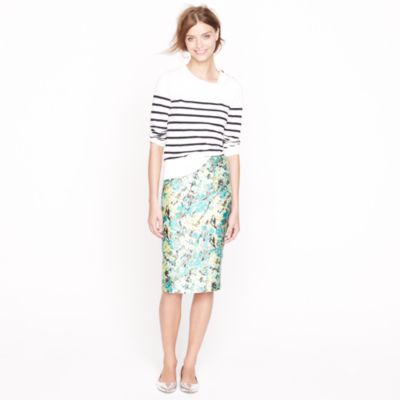 Equally lovely is the Collection Satin Pencil Skirt in the soft patina: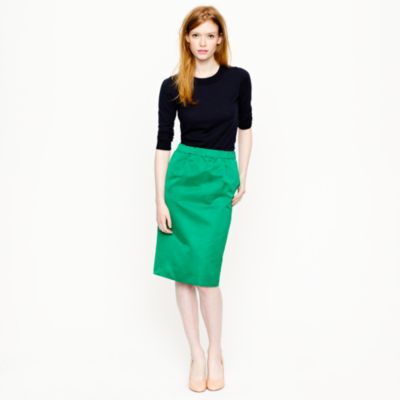 This one clocks in at a whopping $290CDN, but as a red head...
In suiting, is a blue suit too much????? Be honest!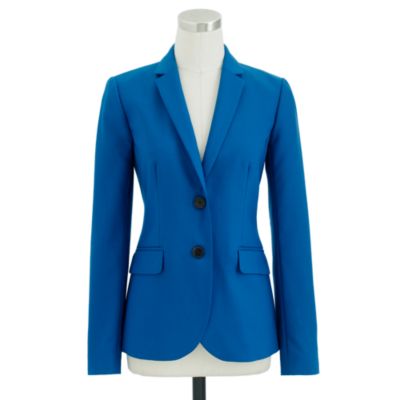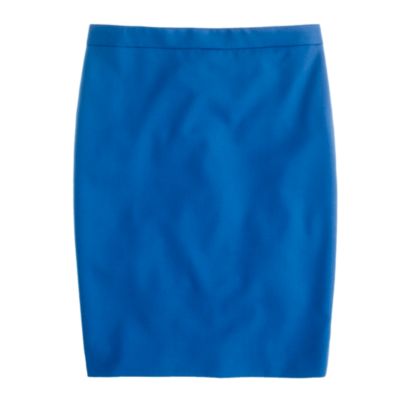 Gosh - this 120s suiting in blue lagoon is a lovely colour!
If i was younger or didn't have flat feet, this shoe would be mine: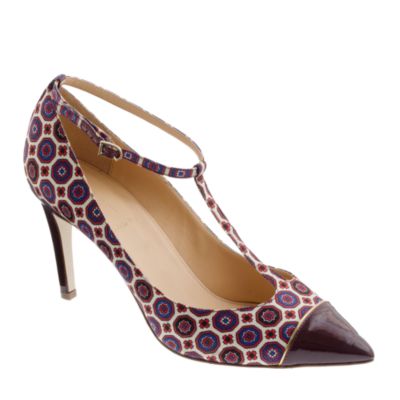 The Everly Cap Toe Tstrap Shoe - $318 CDN
But I am older and I DO have flat feet, soooo....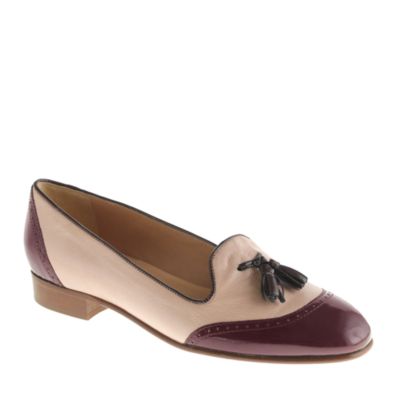 The Toni Tassle Loafers in Champagne - $278 CDN. Not cheap either, but classic and-oh-so-comfy!
For a bag - the Brompton Mini-Hobo in Rainforest Green is about my size: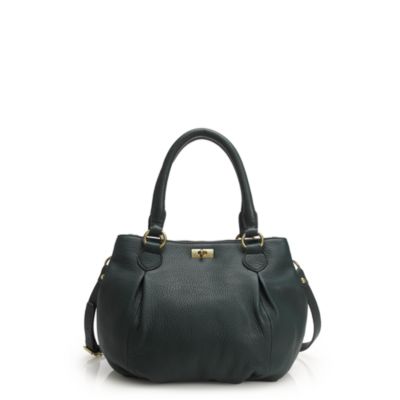 My one disappointment - the floral skirt in the black and white print appears not to have been released! And I have more to look at on this site, so will be back!
What did you love????? More thoughts and an OOTD later!