I have a boyfriend. I am going to Boston to see him. I am fussing over what to wear. I want to stand out in a crowd of say, 18,000 people. Not easy to do. But I am sure he will sense my undying devotion to him from across the throng. Don't be surprised if you hear I break up his marriage. She probably has another 10 pounds to lose, too..
Yes, as you know, I am heading to Boston. But not just to visit the J Crew and Kate Spade store. No siree. I have a date Sunday night with Mr. Martin. Chris Martin. Of the Amazing Band Coldplay.

Yes - we have tickets for Sunday night's concert in Boston, bought in the frigid nights of January. I missed him 4 years ago during the last tour. But not this time. He and his bandmates will be singing just to me!
I am even contemplating day glo on the face (Tabs - I am chanelling the 70s and 80 again - stop me now!). My husband is not thinking that is even remotely funny....
I am very excited. What I am contemplating wearing (you decide, please):
A white or blank tank top (I am thinking July 29th in the Boston TD Garden will be hot!) and either: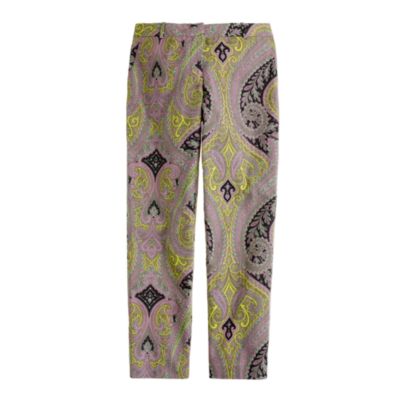 Can you feel the whole day-glo thing???
or
the raj paisley skirt
or
jeans. But I think Jeans will be too hot.
What do you think?
All I know is I have to be able to skip along with my boyfriend,

And be prepared to run if his better half happens to catch us...
Oh I like Gwyneth all right. She makes my boyfriend happy.
Cannot wait to share pictures next week!