Hello all!
I have had a lovely weekend. There will have to be several posts to get it all in, but I think you will find them interesting.
My boyfriend did not disappoint, but that, too, needs to be its own post! AMAZING and LUCKY (that is a tidbit of things to come!)
Soo..
We arrived in Boston mid-morning Saturday. Had a lovely meander through the public gardens
I stopped to chat with a Duck who advised what colours he thought were "in" for the fall:
Heathered Brown!
I explained very kindly that heathered brown was not an option for me due to a colouring conflict and my feathered friend directed me to his wood duck cousin:
"Ah," I said, "greens, red, navy and tealy blue, black and white (I think I even see a rosy hue of pink on his beak). I believe I see my fall colours!!"
Others may use Jenna as their styling muse. I am now using the ducks of the Public Gardens! Remember the wonderful book
Make Way for Ducklings
?
My children loved this book and how amazing that besides being wonderful ambassadors for Boston, they are also style muses? And what do you think it says about me that the lovely Dani chooses her colour stories from Classic penguin covers and I mine come from a duck??? sigh...
But I digress! With my colour story in place and "My list" (which I will have to do a separate post on as I got organized this year thanks to my friends! Oh My Goodness, now you understand why I have a week's worth of posts on this weekend!) I was let loose on the store.
It was a little overwhelming... I walked in and the music queued. Okay, it may have been my imagination but I felt surely that Fred Astaire was going to come out in top hat and tails and dance me around the tables of Tippis, Capris, tshirt and sequins.
I did not have Fred, but I did have a date with the lovely Jordan, Personal Sylist extraordinaire, who had a room full of outfits waiting for me to try on! And he did pretty well, too, considering he had never laid eyes on me before and had no sense of my body type.
However, I was very careful! There were so many goodies and not enough time and I did not want to overshop.
The first outfit:

Do you see the pile beside me?

The Tippi Sweater in retro jade: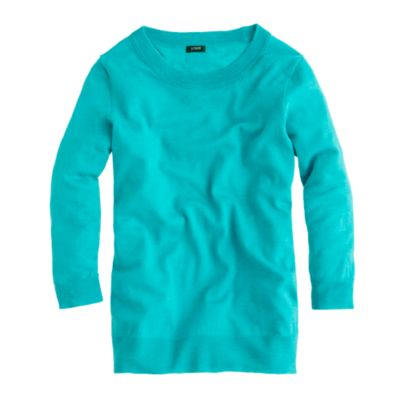 This sweater looked GOOD! I loved it and the colour. This was a M. The S would likely have fit okay, but I like a little roominess. A Tippi was on my list. SOLD!
The pants were Minnies in the boulevard green. These are a size 6. I could fit into a 4, but the 4 was obscene - very tight! The Minnies were great - very flattering on my skinny legs. Wonderful colour and looked amazing with the retro jade.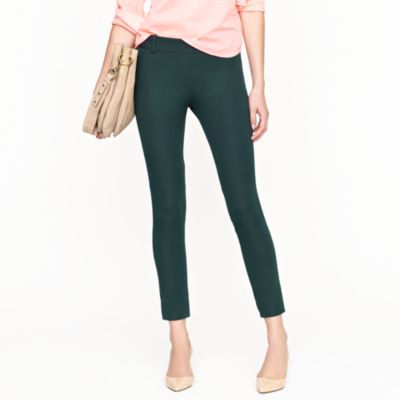 I needed casual fall pant, so: SOLD! As an addition, I purchased the dusty jade belt: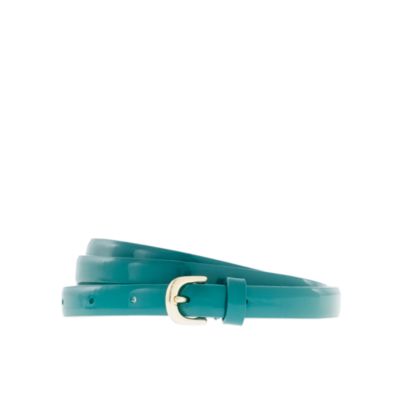 Underneath this sweater, I was wearing the Blythe blouse in polka dot in the pale graphite colour, size 6. It was a lovely blouse, but too pale for me I think. LEFT BEHIND.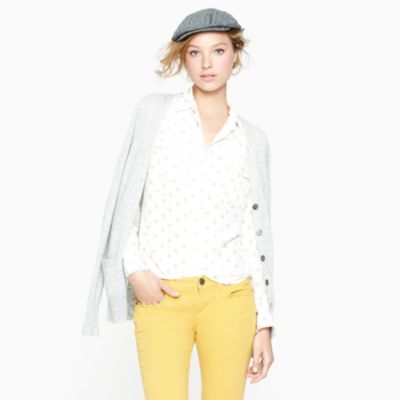 On my feet - the Janeys in retro jade, size 6.5. These were cute:
I was also wearing the Valentinas in the poppy.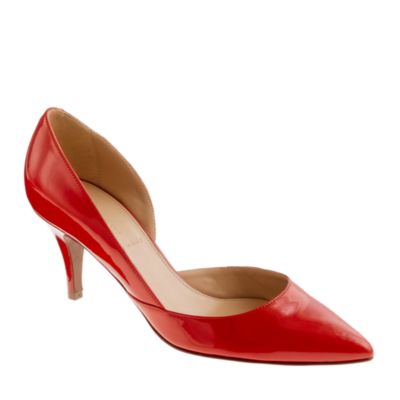 I wore a size 6 in these and got no pictures as I was too excited and forgot to take enough pictures. Poppy is not red. It is ORANGE. A lovely shade of orange, but orange nonetheless.
To Janey or not to Janey? These were cute,.. but they were flat. I thought how awesome the Valentinas in the same jade would be...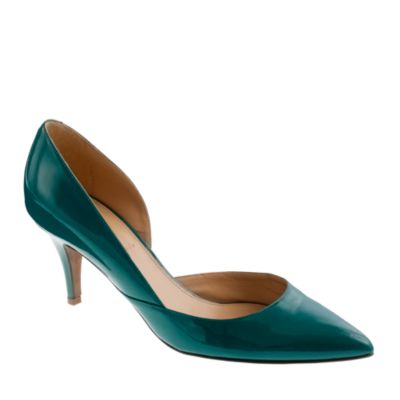 But no decisions on these for now...I would appreciate your thoughts on this!
The next thing I tried on was the polka dot tie blouse
I really liked this. I have the polka dot Naomi, but this was neat.
Size 6 as well. What do you think - is two navy polka dot blouses too many? I am thinking yes, but I do love the ties on this one. SOLD - but maybe a return?
Finally, I tried, the Blythe in the Byzantine blue and the cafe capris in wool in the retro jade.
I liked these pants, but they weren't on the list. Another blouse was though and I think this is lovely colour and felt it could work with the duck and I's fall colour story. SOLD.
Things I tried on which I did not buy for various reasons: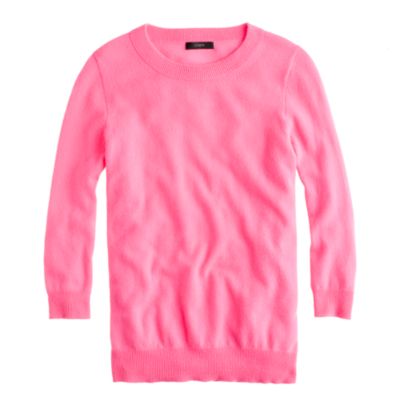 The Tippi in the capri pink cashmere. I liked this very well, but it is too early for cashmere and I decided to see what other colours might be released at the end of August (FFM - I was channelling you without even realizing it! For those who have not read her wonderful post on planning your fall purchases
here
. I wish I had read it before the trip but I did pretty well.
The other item which I tried on and which was a train wreck on me: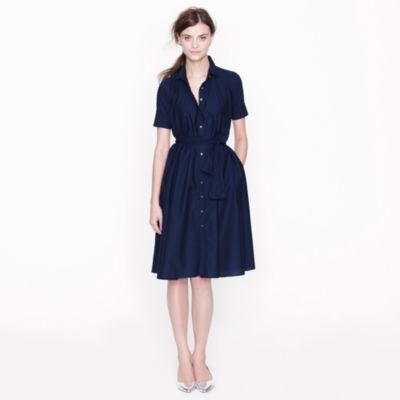 The Classic Shirtdress. Honestly, this was Jordan's only failure. I looked a mess in this. Too short and too busty. No pictures. No - don't ask. I burned them...
So... what I bought:
the minnie, the belt, the tippi, the navy polka dot blouse and the Byzantine blue blouse. I also bought "the coat" and a scarf, but I will post on them later!
I felt good about my choices and that I did not buy anything crazy! I also felt good that I stuck to the list!
Duck felt good as well.
Have a wonderful day! More to come!!!