Taking a cue from my friend
Tabs'
recent Christmas list, I decided to take pen to paper (or fingers to keyboard) and share a list of things that I think would be fabulous to find under the tree* this holiday!
* editorial aside - this list is no hint to Barry. I have already given him a list. Be prepared, I say!
And since there are so many high end lists (
Gwynnie
will likely have hers up soon), I felt it might be fun to share what I consider to be um, more moderately priced gifts.
Unlike other gift lists, which categorize "things for her" "things for the pet", this list is best described as "things for yourself because dammit, you're worth it!"
1) The Book I want most for Christmas: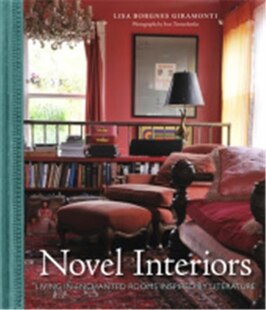 I have a serious girl crush on Lisa Borgnes Giramonti. I discovered her blog,
A Bloomsbury Life
, several years ago and I have "
be invited to Lisa's for supper
" on my bucket list. (she probably has "
get a restraining order against Wendy
" on hers). She is fountain of amazing book, art and travel advice and her annual list of books to give or get is a must-read for me.
So you can imagine my excitement when she announced that she'd have a book coming out this fall.
And given that she is such a talented, interesting woman, I have no doubt this book is going to be divine!
Read the description:
For those who have ever lost themselves in the stylish worlds of novels like Sense and Sensibility, The Age of Innocence, Wuthering Heights, The Picture of Dorian Gray and countless others, this design book embraces the fantasy of time and place, showing you how to bring some of those elements into your own home.
Lisa Giramonti inspires a new approach to decorating: by teaching us through the lens of worlds we may already know and love. With gorgeous photographs by World of Interiors photographer Ivan Terestchenko, aspirational quotes, and tailored reading lists, Novel Interiors reveals the essence and details of interiors mentioned in great literary works. This is a stunning, photo-driven book that shares enchanting and timeless ways to live more elegantly.
I mean seriously, doesn't that sound amazing??? I see me, champagne, and chocolates all curled up together on Christmas afternoon with this book!
2) A cookbook
I was going to ask for the amazing A Kitchen in France for Christmas, but I know I can't wait that long!
I follow Mimi's blog, Manger, and always getting good ideas. When I skimmed through this book at Chapters I was drooling.
So because I can't wait, this is the cookbook I want to see under the tree this Christmas:
I adore Stanley Tucci. Those of you who love movies about cooking will recall the eponymous
Big Night
, about the making of an italian feast. Tucci wrote a cookbook after that movie that was full of family stories.
Now he is back, along with his new wife, Felicity Blunt (Emily's sister) serving a wonderful cookbook of family favourites. Some of you may recall that Stanley's wife died tragically of cancer several years ago and he happily remarried this past year. I like a happy ending, I like Stanley and I KNOW Stanley can cook, so I am all over this cookbook. I always need new recipes for when y'all drop over.
3) Things you didn't know you needed until I told you about them...
Last year I left it too long to talk about the Unemployed Philosopher's Guild. I won't make that mistake twice.
Because they have come out with the niftiest things that we MUST have!!!!
There is nothing so lovely as lighting a candle and having a meditative moment. Ah, you say, but some of us do not believe in God, Buddha, Mohammed (insert your own God here), some of us believe in other powers. Well folks, the Guild has you covered with their secular saint collection!!!
Virginia Woolf, Einstein! Frida! Noam Chomsky! Freud! Vonnegut! Think of the inspiration you will find as you channel your own secular saint!
How about Betty Frieden? Darwin?
They're all just waiting to impart their wisdom!
You know I adore their finger puppets! My new favorites include Sylvia Plath, Rosa Parks and Andy Warhol:
And how about the original Calvin and Hobbes, available on a T-shirt?
4) Things to play with on Christmas Day
Sure, you are serious 364 days of the year, but a game or something of the same ilk is always a fun thing for Christmas afternoon.
How about table top tennis before you set the table for the big feast?
or Rock em Sock em Robots?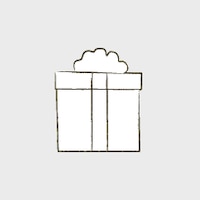 My personal favourite is always a racing set. A crowd pleaser!
5) Pretty things for Pretty girls
Because I am obsessed with cosmetics (the part of me who loves to play with pretty things, including myself!), how about something inexpensive but a good time?
Too Faced's Beauty Wishes and Kisses
or Under the mistletoe:
Or Urban Decay's Naked on the Run?
Or Pixie's Fairy Dust?
I have the silver and I adore it!
6) Happiness
And finally, because this is my blog after all, I would like us all to be able to buy a little
peace: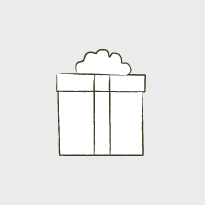 An eclectic list for sure, but nothing fancy nor expensive. Just a whole lot of fun!!!!
Hope this has given you a few ideas for your list! HoHoHo!
xoxo wendy