J Crew Lightweight cashmere cardi, No 2 pencil skirt in dahlia (I think!), Luisa Cerrano blouse and J Crew Valentina slingbacks
I like this outfit a lot. I think the purple hues look nice together and I love my Luisa Cerrano blouse, details of which you can see below:
The blouse is a modal fabric with a nice little bow. Not sure why I am holding my hands like this - an odd reflex of getting my photo taken!
As you can see above, I even match the artwork!
I am wearing the Valentina pumps in fresh melon: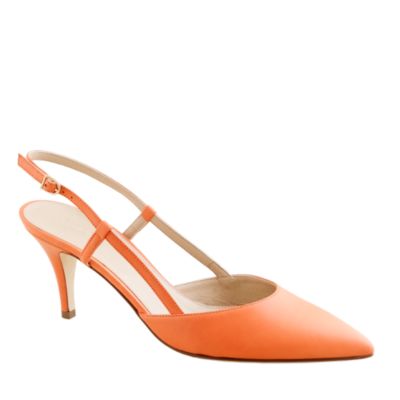 They are so comfortable and can still be bought on sale
here
. They are like the Annette shoe that Slastena talked about in her blog yesterday (see
here
to read about those wonderful shoes) - you must search them on the website as they are not typically shown in the sale section!
They are currently on sale for $139.99 in the US and $162 in Canada. They are all leather and very comfortable. I plan to wear mine into October with thin tights.
I also own the heritage green version: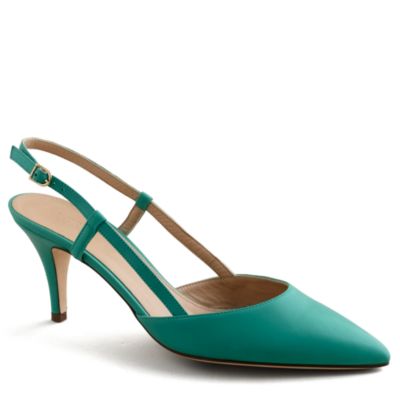 They are a lovely shade of bluey-green. Ema did an excellent review of them
here
, comparing then with the Luccas in the same colour. I was won over and am glad I scored them at 30% a couple of months back.
Back to the OOTD - I like the way the melon looks against the purple. It is a fun colour to pair with the skirt and cardigan and I got some nice comments. What do you think?
Have a wonderful hump day!