Don't worry - I am not awash in rejection slips or anything for my work!
However, I assume I will soon by awash in
SOME
rejection slips.
The idea is slightly discomfiting...
I had lunch with a friend today who is also pursuing a soon-to-be-illustrious writing career (
Rewired
who comments here from time to time and has fun
blog
with her random thoughts on everything.) and we got to talking about the concept of rejection.
Our previous work lives did not involve a lot of rejection.
Oh sure, I might not have gotten the odd coveted position I wanted along the way, but to be frank, I did not experience much in the way of professional rejection in my career.
And now, to use the Malcolm Gladwell Theory that it takes 10,000 hours (from his fabulous book,
Outliers
) of practise or experience to achieve phenomenal mastery in whatever one is pursuing, I have left a career where I had close to that number and replaced it with a new career path in which I am a complete and utter novice.
And even if I was
THE MOST FANTASTIC UNDISCOVERED TALENT IN HISTORY
, I know I will face rejection.
The literary agent(s) might not like it. Some may like it, but not need this kind of book. Some may like it but see no niche for this kind of book. Eventually it will get pitched to publishers, many or all of whom may have the some issues or others that I can't even imagine (me being a novice and all). And then when it does get published, it will be reviewed and even the best of reviews offer points of critique.
It can all be quite daunting, but also exciting.
It got me to thinking of all of the professions in which you put your body and soul out for all to see and face rejection on a continuous basis. Many of you reading this may work in those kinds of careers.
To date, I have only had a couple of turn-downs from literary agents. They were form letter turn-downs so it's not like I could take the rejection personally or specifically, but of course I did. Then I shook it off and kept going. Years ago, this is the point in the process where I opted for the safe route of a stable career and I have vowed to take the road not taken this time and keep going.
It even helps to talk about it openly with you all. One thing I am trying to do is be really honest with everyone as I take this journey, especially with myself. No more stuffing of emotions or feelings, no more not telling the truth or being embarrassed that the road I have chosen is more akin to the road Sisyphus took then the road of every heroine who wants to be a writer and suddenly gets discovered by a sympathetic editor in New York City who says "By God! This book by Wendy is the most astonishing book I have ever read! Stop the presses! She'll lead our Christmas 2014 booklist" (cue trumpets, dancing bears and my well-dressed cameo on
Scandal
).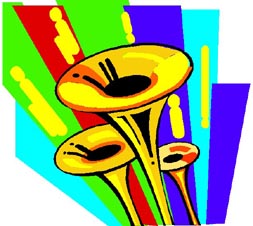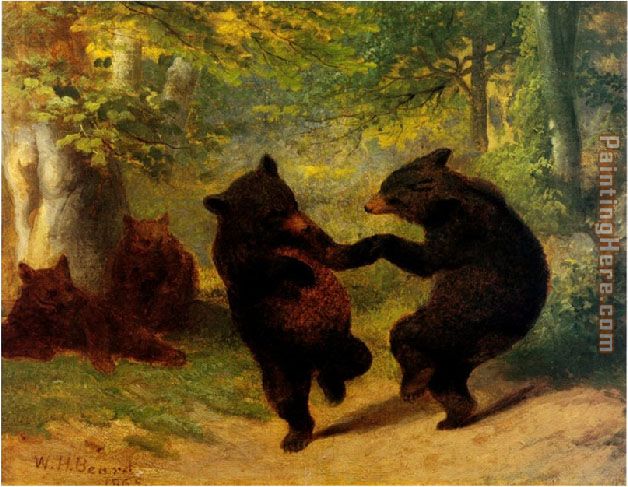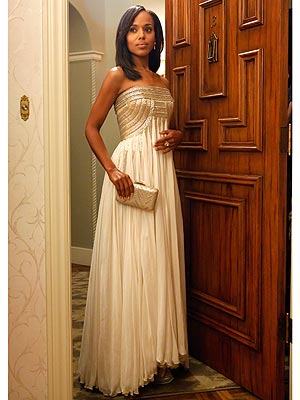 Dammit Wendy, I said tasteful gold party dress...

oh - sorry, Kerry....
So I slog on, writing the requisite 1500-2000 words a day, sending out the first 20 pages to random literary agents who accept submissions from random people like me whom I choose because I like the look of their faces on their websites (it seemed the best place to start - I mean, if I was scared of their picture on their website, imagine how scary that might be in real life! And yes, I am only being half ironical there).
I am not the first to take this journey, nor the last. But I would love to hear how you have or do handle rejection and what lessons you have learned that might help me bounce back quickly as those slips come in! And no I am not being negative - I truly do believe I am going to be published and that their is a book editor who is actively looking for me, they just haven't seen me yet...
Oh yes, and if you ARE an editor looking for your Christmas 2014 middle grade novel book, call me! ;-)
In honour of rejection, let's have a drink shall we?
Now I don't suffer from bitterness, but this cocktail made me giggle and seemed very apropos to the topic:
A Bitter Canadian recipe
Scale ingredients to servings
Fill highball glass with ice. Add whiskey, then fill with sour mix. Finish with 2-3 dashes of Angostura bitters and a squeeze of a lemon wedge.
For those of you who could possibly have missed it, you must hie yourself over to the
Brora blog
where they heap much love on our Dani, Brora spokes-model of the 21st century! Congrats Dani! You look beautiful in the pictures and it is well-deserved love for you!
I hope you all have the most glorious of Fridays - stay safe out there!