Yesterday, you saw the ten items I am "playing with" this week. You gave me great advice. Of course even as you were saying that you missed wendy colours, I started missing them, too!
But there is a section of my closet yet to be discussed. No - not fancy party dresses or the couple of sensible suits that are in my back closet to be pulled out when needed.
Fancy Pants.
As you know, I have several pairs of them:

Pom pons
Tabs and I's pants...she wears then one week, me the next....
and these: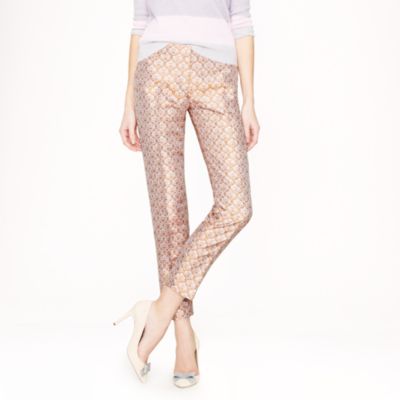 silk foulard
Yesterday's J Crew rollout got me thinking about fancy pants.
Lately, I have been buying only basics from JCrew - the odd sweater or tshirt, the only exception to my restraint has been the Kikis, which are multiplying like rabbits, but which get more and more comfortable with every wear.
When I purged my closet, the fancy pants stayed in the back of the closet, like three lonely Rockettes waiting for their time to be called out onto the stage to "put on a show".
And in the end, when looking at yesterday's rollout, I realized that what I still like about J Crew, despite all of my nattering and spending the bulk of my small clothing allowance elsewhere, are the colour and the texture. Except for high end designers, you do not get this from other mid to low priced retailers, at least not around here.
In the end, after putting so many things on my wish list which I really didn't wish for (am I the only one who gets a message that says "Why the hell are you wishing for THAT Wendy?) What I would like to add to my closet this winter from J Crew is simply this: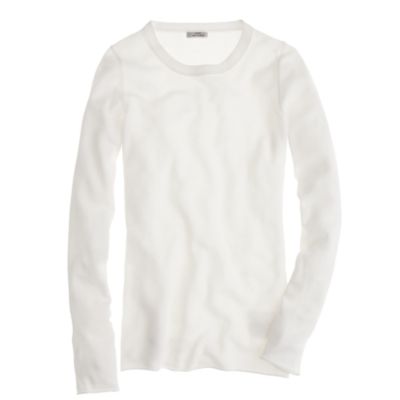 cashmere T in snow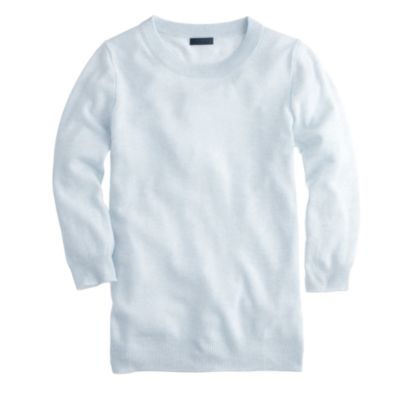 cashmere Tippi in Heather sky
Lest you think I have gone all neutral and sensible on you, there are a couple of other things I would love to see in my closet: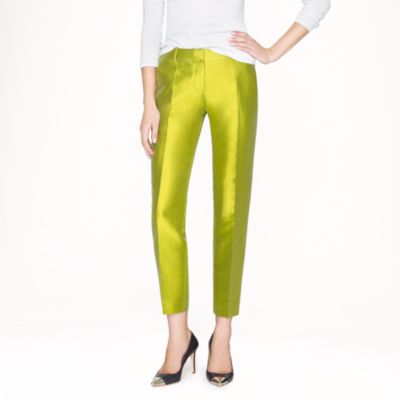 and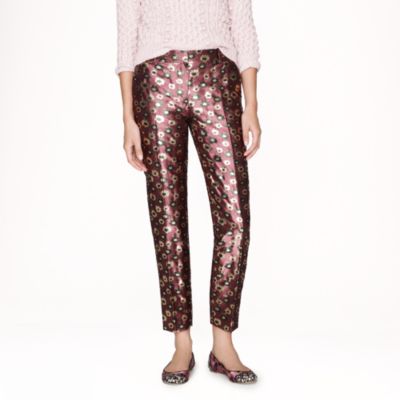 oh and that bobbly sweater is pretty nice, too... ;-)
The image that made my heart sing was:
But here is the thing: I am a self-employed writer (okay, should I say "I want to be a self-employed writer" given I have made no money doing it yet????) working from home.
And despite my love of them, I am often timid to bring them out except for "events". But here is the other thing: I have almost no events. (wait till I start book signings!
So my question to you and the challenge for me - how can I incorporate these items into my everyday wardrobe? With sensible shoes and boots and no heels. Without statement necklaces?
I do not want to leave things for "special occasions" so much anymore (well except for fancy dresses!) - if it is in my closet, it needs to work for me, dammit!
I know you will all have strong opinions about how to do this well and I can't wait to hear them. Or you will tell me that it is impossible and get over it! Either way, it will be appreciated!
Have an awesome Thursday and stay safe out there!