Well, my Jcrew gift card is burning a hole in my purse. Why? Normally, there would be no rush, but since I have one lone 20% off card which could be stacked with that gift card and same said card is only good until the end of October, we must make a decision soon!
I have decided to take you all virtually shopping with me and tell you what I am leaning towards. Along the way we will stop for coffee or something stronger if this gets very tiresome.
I don't mind opposing opinons or someone jumping in with something I didn't think of at all - will simply sift through it all, have a glass of wine and make a choice (or two!)
Sweater Thoughts:
Cashmere Tippi in Pagoda Blue. I am always drawn to things that are the same colour as my eyes.. It is $218CDN and you can take a closer look
here
. I know I have the retro jade tippi, but I think this is more of an azure blue..
The cashmere long sleeve tshirt also comes in this colour as does the short sleeve cashmere tshirt: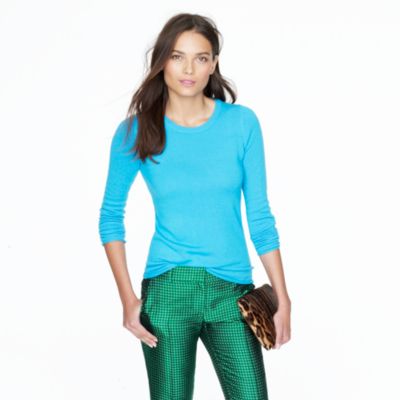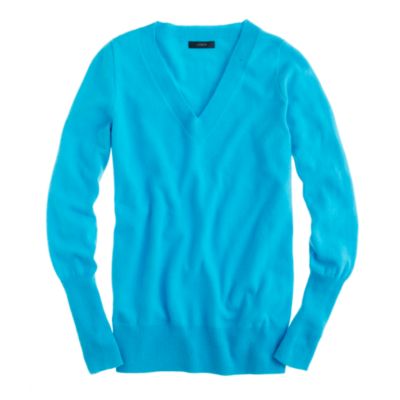 editorial aside: LOOK how different the same colour looks in two different pictures (tippi versus these)! My gut is that the colour in the tippi picture is more representative. AJC or Knityarns - you haven't seen this in your store yet, have you? On the Vneck. I tend to not wear many vnecks, despite knowing that the vneck can be flattering. The issue is that the v tends to be cut too low, forcing me to wear a cami or a scarf, which pretty much negates wearing a v neck...
Skirts:
I missed this No 2 pencil skirt during the rollout and was reminded of it by my buddy AJC's post (
here
) I love it. But which tights/hose? You know my pathetic track record on that account! I would love to wear it with my nude pumps as well as my black shoes/boots. Thoughts?
here
.
I also kind of like the mauve version, as well as the gold...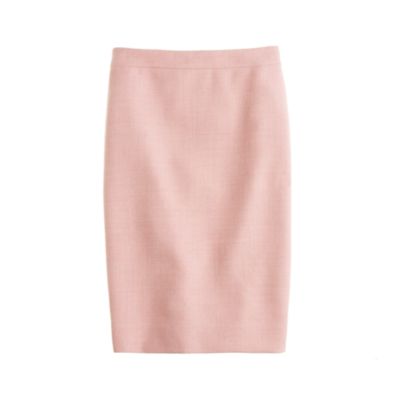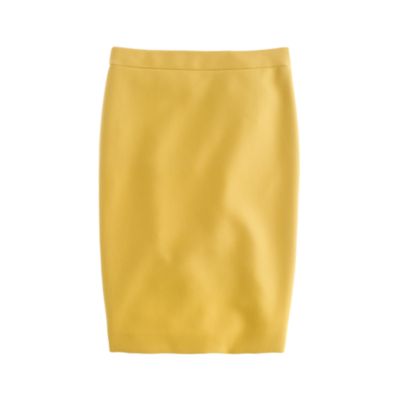 I could see the gold paired with my navys and pinks. I guess the same could be said for the mauve!!
I had also thought about this skirt:
here
.
Do you need that coffee now?
Pants:
No surprise - I love me some crazy pants: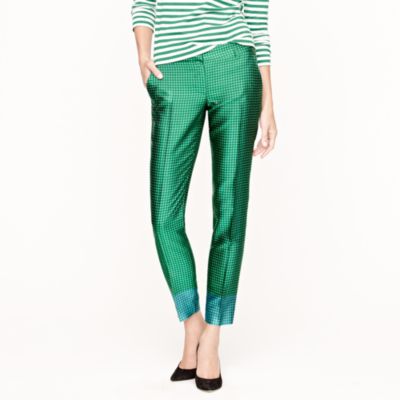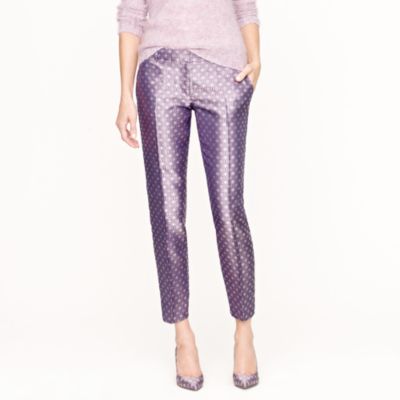 The Collection Cafe Capris in Green or Purple Tie Silk. This is purely whimsical weekend dressing stuff - I could not wear these to work, which basically leaves Saturday nights...But how cute!!! I also worry about static cling on silk pants in winter, but am I wrong? Take a closer look
here
and
here
. Two others that I like:
The Cafe Capri in winter white or lilac: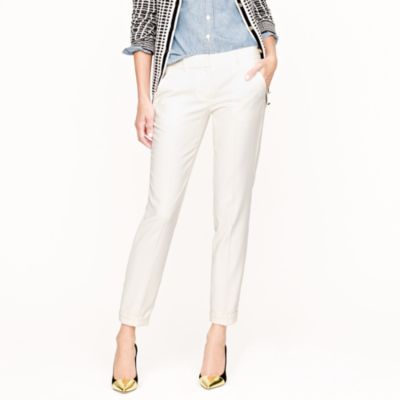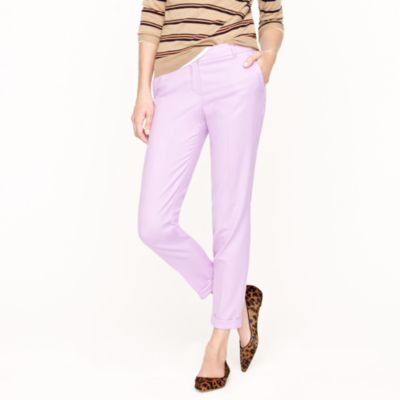 I have never owned winter white trousers. These could be quite elegant..Can be seen
here
. The lilac is also lovely (though I have the bright dahlia cafe capris) and could be quite cheery in January...You can see them
here
.
or the cafe capri in tuny dots: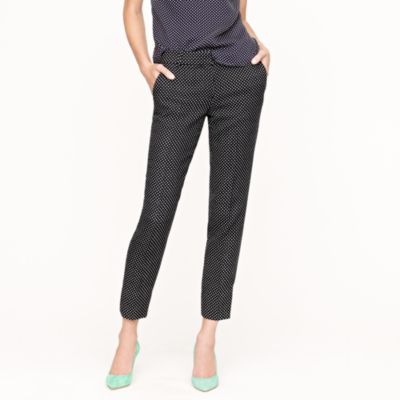 I am slightly nervous getting on the dots bandwagon a little late. See them
here
. Would love your thoughts!
Special Collection Pieces: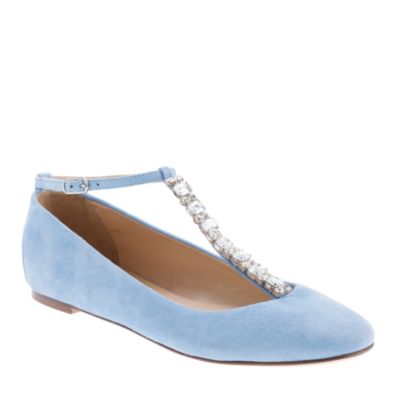 Ah collection pieces... So expensive, so lovely. I don't know why I love these shoes, but I do. Somethine about the thought of looking down and seeing those crystals makes me feel giddy. They are $264 CDN, and can be seen
here
. I already have the jackie twinset that would be waiting for them....
How about the collection embellished shell ($310 CDN
here
and the matching windowpane pants $472CDN
here
?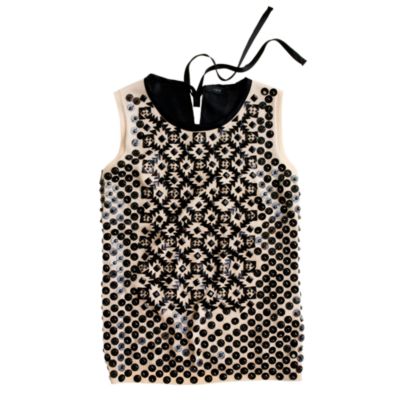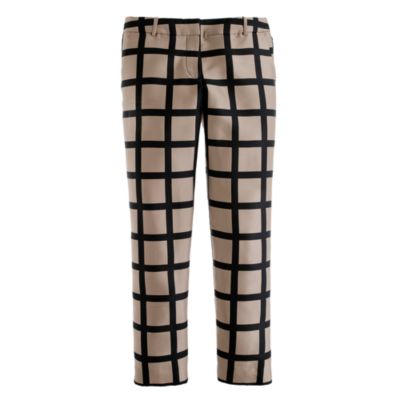 I love these both, but think they are probably really and truly aspirational dressing for the price, even at 20% off. I was intrigued that the shell is actually an apricot merino shell embellished with sequins, stones and paillettes with a black silk back. I think I would love it even more if all of the embellishments were flat. When I go close up, I see a lot of things sticking out. Since I already have things that stick out on top I am thinking I should pass on this...
I know, I know - a lot. That is why I have come to you!
What I think should be my short list (though I am open to any other suggestions!):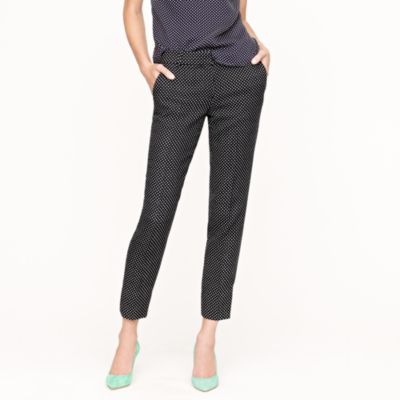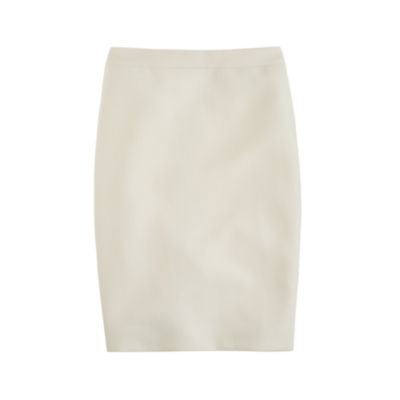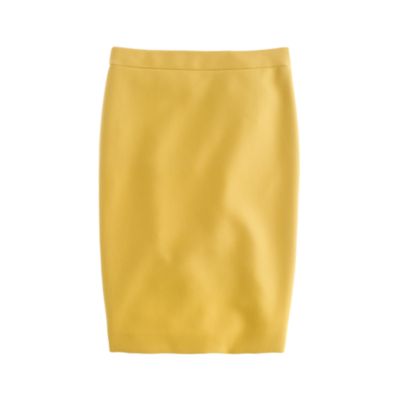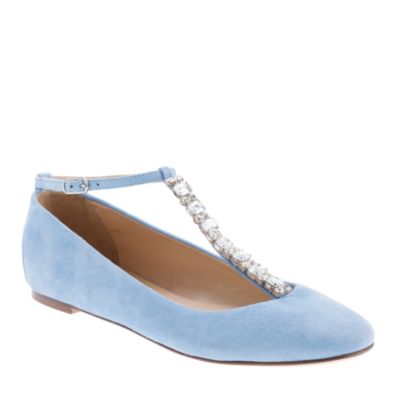 What do you think?? Now we are heading to the local watering hole. Those who do not imbibe can enjoy the atmosphere and munchies...
On a completely different topic, my OOTD on Friday was inspired by a new skirt in this month's J Crew rollout: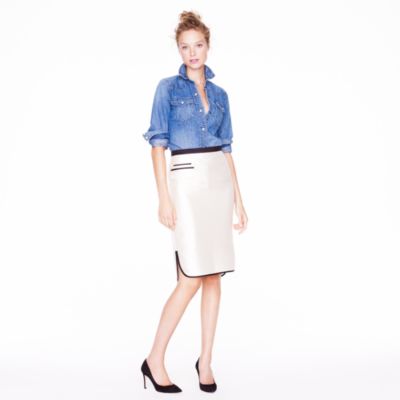 In the looks we love #12 the skirt is paired with a black top. So I did my own homage:
I had a similar J Crew pencil skirt that is at least a couple of years old. I dug out my trusty Ca va de soie merino pullover (which is getting a LOT of wear this fall). I have paired them with these Guess pumps:
They are quite nifty as they have this wood grained heel. I have searched for 15 minutes to fnd a site that has them as they were not expensive and I bought them in August, so they are fall 2012 merch.
Sorry this was such a long post! And I do truly always appreciate your advice. Have a happy Saturday! It is raining cats and dogs here, so I will probably do a little cleaning...