November has tied me
To an old dead tree
Get word to April
To rescue me
November's cold chain
November, Tom Waits
Oh Dear. I think Tom saw the November rollout....
I woke up early this morning, hoping for better news than the sneak peak we received earlier this week.
But it was not the J Crew of Yore. The "regular" J Crew things are getting pricier and pricier. The nicer and often more interesting J Crew things are now almost exclusively in the collection part of the site, priced at gasp-able prices.
But you know I am a glass half-full kind of gal...
So here is what I did like:
The cafe capri in mini dots. This I could manage for work. It is a wool/rayon blend (will have to check what % each is). I am contemplating the tall, which at a 30 inch inseam would go to my feet and keep me warmer during our long winters...It is $170 CDN. But it would work with lots in the closet.
The Tippi Sweater in mint-navy colourstripe:
This one was typical price: $107.50 CDN. I quite like it and those are good colours for me.
The side seam sailor top (uh oh - theme here!)
I like the slimming effect of the seams and it is $78 CDN
Collection jewelled tsrap ballet flats
These are crazy expensive at $264 CDN. But they are cute.... They would match some things I have and be a nice picker-upper. I am one of the selfish few who does not mind the easter colours in November. I know i am pretty much alone in this!
The petite no. 2 pencil skirt in corkscrew tweed. It could have been the word corkscrew. You know i love my wine! The colour is also very much a winner for me. Again, a wool blend - will be curious to see what the % are!
What I wish was merino wool:
The dream colourblock elbow-patch sweater in navy and green. I wants this very much. I am holding self back from buying. I love the skirt, too!
This I could rock! The skirt is a crazy-priced collection item at $490...Truly aspirational, as I am having enough difficulty finding a place to wear a cheetah skirt!
Then there were things I liked but cannot afford...
The Collection Cafe Capri in green tie silk at $268:
The Collection Shawl Colour Coat at a steep $610 CDN:
And this whole look from the Lookbook:
Collection Embellished Shell ($310 CDN)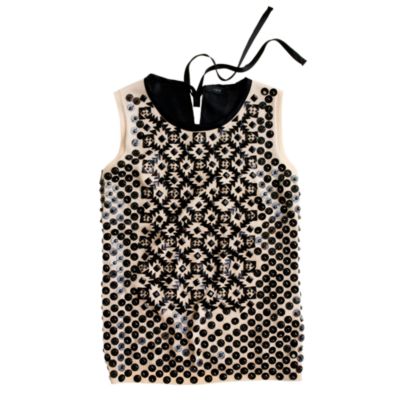 COllection Cafe Capri in windowpane ($472 CDN):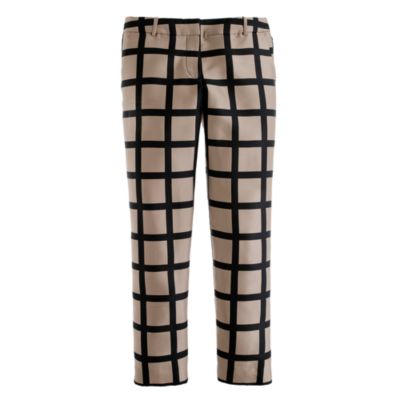 Ava Metallic Trim Pumps ($320 CDN)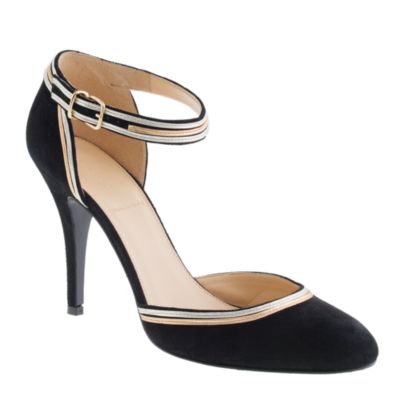 Coupled with the Edie TriColour Purse ($314):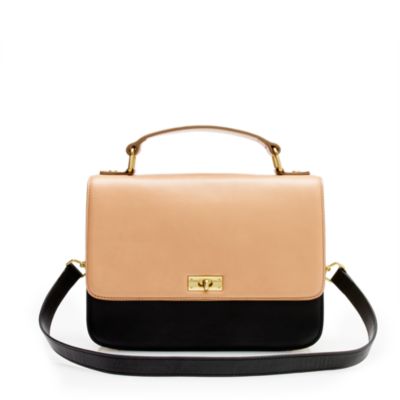 Actually. lots in the Collection Look Book..
What made me sore afraid:
The Collection Handknit Fair Isle Sweater for $684 CDN:
I am sure some of you like this and I do not mean to offend. But I can assure you that if we take a trip to a couple of Frenchys (Maritime Canadian used clothing store - worth a google!) we would find its twin from the 80s lickety split!
Collection Skirt in HotHouse Floral.
I think if these two were separated, much could be done. I just know that husband and children would not let me out of the house in this hookup:
There is a nice, similar, dress that would do the trick much better!
The Shearling Folio for $848?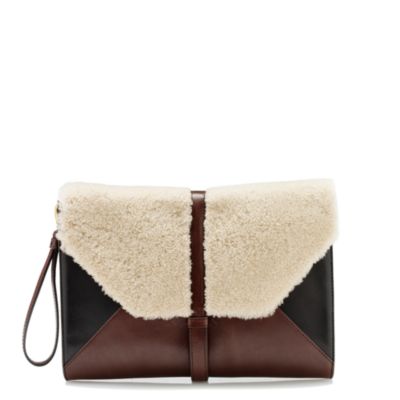 Gayle, sweetie, a little more restraint..
There you have it! Will I be something? Aww - you know I will???? I mean, I am the person who wants a calfskin purse shaped like a station wagon, right? I have no moral ground on which to speak!