Fat Tony: Who's to say? Does a peacock need all those feathers?
The Simpsons, Grift of the Magi
Ah, the peacock. A shy bird, a retiring bird. A bird that likes to less loose.
If the peacock was human, he would be:
Source: Priscilla Queen of the Desert
or

RuPaul

or

Cher

or

Moi
Oh hang on, you want a better look at the pattern?
Yes, it is not for the faint of heart!
The blazer is by Basler. It is a soft heavy cotton blazer. They make a matching blouse, though my blazer has charcoal undertones. I bought it at a sample sale way back in July and it just arrived this week. I love it and can see it going with many items in my wardrobe!
In the picture above, which is hard to see, I am wearing it with a turquoise silk blouse from Talbots from a couple of years ago and pair of Judith and Charles black wool trousers along with my black nine west pumps.
And my 30% off sale box arrived with my new sparkle row cami in navy:
Don't ask me why my nose is red! I think it is because I just came in from the cold and wanted to try this on before I forgot to take the picture!
It is very pretty, and I can imagine wearing this a lot this winter, for dinners out, parties, etc.. Buy yours
here
.
The picture makes it look lighter than it is, it is certainly a true dark navy. I really love this and for the price I paid, consider it money well spent!
I see lots of activity today around the 30% off sale. I will likely sit this one out, unless every item I love goes on sale! Crossing my fingers no!
I received the last of my sale items today. A black cashmere cardigan: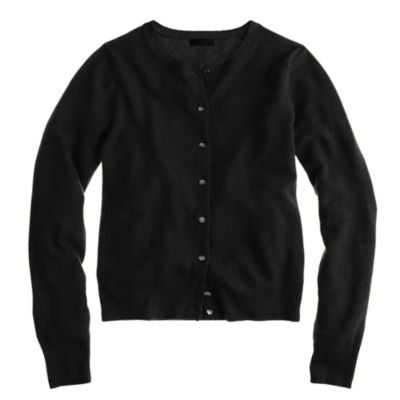 and heather poppy cashmere tshirt.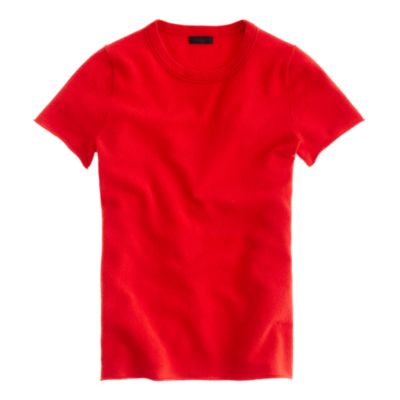 This one is heading back. IRL there are definite orange overtones and it is note a flattering shade for me. I am actually going to see if my VPS will let me exchange this for the pagoda blue at the sale price. I will try and be extra sweet, but am not hopeful!
There you have adventures in WMMland! Have the most happiest of Tuesdays and stay safe out there!