I am not a celebrity watcher, though I do love a nice wedding. And I do love a lovely star like Anne Hatheway, who always looks so classy to me!
I like a gal that protects her skin from the sun: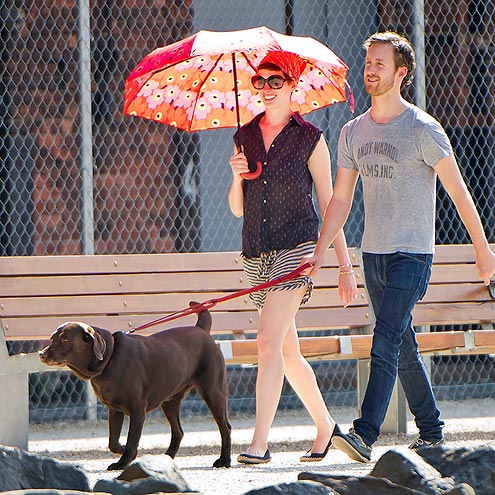 Wish I had done that more in my 20s...
Always so classy: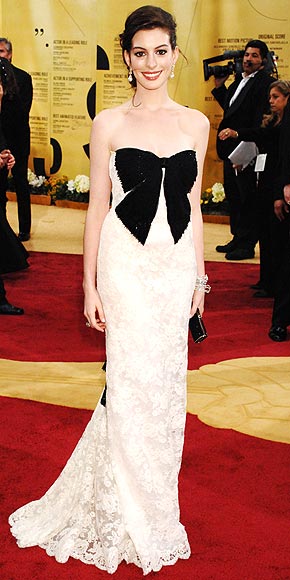 I have not seen close-ups of her dress, but I would appear to me that it looks tasteful: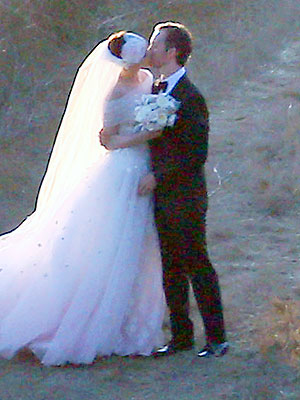 I rarely blog about celebrities, but she is so lovely and I do like to note loveliness where I see it!
So here's to you Miss Anne Hatheway! May you have your 27th wedding anniversary in Paris as well!
*********************
But enough of Anne - how about me?
I reversed an outfit I wore a couple of weeks ago:
It is going to be warm here today, so I decided to wear the morse code capris with the navy polka dot blouse, paired with a navy jackie cardigan and red suede donald j. pliner shoes that I got at the end of last season for a wonderful price. They have a 2" kitten heel and I always feel very Ava Gardner in them! They kind of match the dog's bowl, don't they? No hosiery required today!
Have a wonderful day and stay safe out there!