Happy Saturday!
this has been a long busy week, and lots going on!
1) Google Reader
I must tell you all the truth (do I do anything else?) - I don't really understand this. My technical adviser, GetFresh, she of the much greater brain than mine, has told me not to worry, but that options are good... So now along the side you will see that I have the Eiffel Tower icon if you choose to follow me with bloglovin instead.
Am I the only one of you out there for whom the internet, the blogsphere, well everything, is kind of this technical miasma? I know that they supposedly write the technical help explanations for a grade 8 level and this is humbling to me as I don't always even understand those. I don't know what I will do when my children move out. I am thinking of making a suite for GF and her DH...
Anyway, I don't really know if you need to follow me on bloglovin, but like my "just in case" preparations for the zombie apocalypse, it can't hurt, can it??? :-)
2) The Portrait of a Lady
Today is book club day over at
Dani's
. I am chomping at the bit to discuss the book! It has inspired me to read another book I have never gotten around the reading:
The Age of Innocence
by Edith Wharton. I am going through Edith Wharton country soon and hope to see her house,
The Mount
. This will hopefully get me in the mood. I am also about to begin Khaled Hosseini's new books,
And the Mountains Echoed
.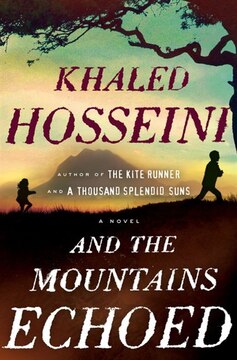 I loved his two earlier books and am anxious to read this one, which makes me ask...
3) Am I the only one who reads multiple books at once and what does that say about me?
Right now I am reading Kate Atkinson's
Life After Life
, finishing up Deepak Chopra's
Super Brain
and reading a Middle Grade novel,
The Mysterious Benedict Society
.
This seems like a very scattered and silly way to read, but I almost always have a novel, a nonfiction book and another, usually a middle grade or young adult novel (I like to know what is out there) going all at once. And then there is the gardening book that is open on my coffee table and that I refer to constantly. I am always curious as to others' reading habits - are you a one-book-at-a-time kind of person?
4) Scandal
Oh I know, I am late to the game. This TV show has been on for the last year and half. But for some reason, I never got around to trying it out. I had missed the beginning, etc, etc. But fast-forward to this summer, when there is NOTHING on TV. I thank god regularly for apple TV and Netflix. Well last weekend, my daughter and I decided to download season 1 of
Scandal,
the wonderfully delicious soap operaish-come-political-thriller series starring the amazingly beautiful Kerry Washington and WE ARE HOOKED.
There is a twist in every episode. There is snappy dialogue. And then there is her wardrobe! Every outfit that Kerry wears as the brilliant Olivia Pope is to die for. Out of curiousity last night, I did a google search on Olivia Pope + wardrobe and the number of websites and pinterest boards about just that are astounding!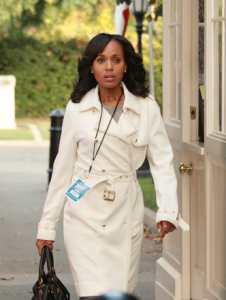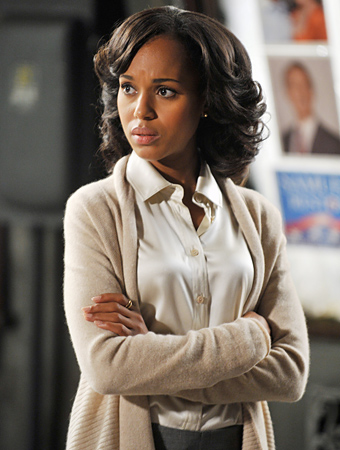 Almost always neutrals, but all in exquisite fabrics and cuts! The Escada jacket above is my personal favourite, although I am partial to the Escada cardigan above as well..
I am hoping that Washington will inspire many young women to dress better at the workplace (and no, that doesn't mean Escada or Max Mara necessarily!). Over the last decade I have seen a gradual casualisation of the workplace and love to see these classic looks!
5) Every once in a while, I think I am doing okay as a parent...
Dear son is a card-carrying member of the local young feminist club, which works to educate young people of both sexes about intimate partner violence, sexism, etc.
Anyway, last night the group was raising money for the local women's shelter by holding a coffee house. Son asked Barry and I if we'd attend. We said yes, and headed off to the event. We were the only ones there who were over 20 years of age. We stayed for the first set only, mostly because it is my experience that one doesn't want to wear out one's welcome when one is invited to participate in an event with one's children's friends. The music was
interesting
and I sort of felt like I was in a John Hughes meets Wes Anderson movie. They were all funky and artsy.
It is a nice thing when your child invites you to something. I know it was a fundraiser and they need money, but there must have been 40 kids there and we were the only parents. The fact that he will take us out in public says a lot. I am sure I would not have done that with my parents. So we felt good! But we were home by 8:15!
So these are my musings today! I need to do some cleaning and straightening. My SIL and niece arrive to stay the night with us on Thursday. She and my brother are coming for the weekend and we are heading away for the night Friday to bury my father with my mother on a little town on the coast where my dad grew up. I am quite looking forward to seeing them and getting him where he needs to be.
Have a great day and stay safe out there!