No - it's not Superman, though I have had a crush on Henry Cahill since he tramped around the British countryside as Henry VIII's most trusted adviser, Charles Brandon. And yes, I will be going to see Superman because of him....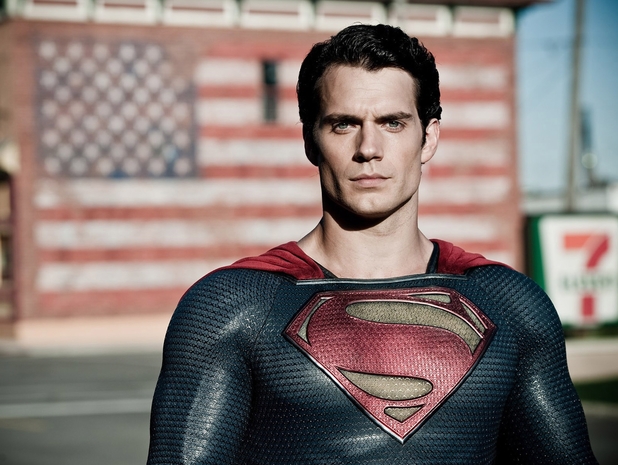 But no, this is not the movie that I have been waiting for. The movie I have been waiting (a long time) for is
Before Midnight.
In 1995, my husband and I happened to catch the lovely movie
Before Sunrise
. I admit that I was not an Ethan Hawke fan. But this film, a film about two young people meeting in Vienna and having a spontaneous overnight adventure, and talking (god forbid - these were intelligent, well-rounded characters), was so refreshing and lovely and the acting so realistic, that we just loved it. Starring Hawke and the then unknown (to North American audiences) French actress Julie Delpy, this is a jewel of a movie that makes you fall in love with the two characters even as they are falling in love with one another.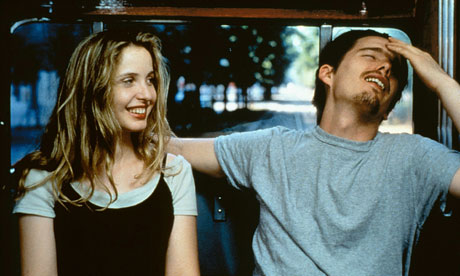 Well not only did we love it, but apparently so did the cast, who became close friends, and the director, Richard Linklater. So fast forward 9 years to 2004, when the trio got together and collaborated on the making of
Before Sunset
.
This is the thing that we always think when we meet characters in books and movies that we love:
I wonder what happened next?
Well the director and his stars wondered, too, and gifted us with their imagining. This time, our characters meet up again in Paris and must decide if the night in Vienna is worth pursuing or was a fluke of a romantic evening.
And now after another 9 years, they are back. And once again, our trio have written their imaginings of what happened next. This time the movie is set in Greece, during a family vacation and explores what happens when you give up all for love. I have read an interview with Ethan Hawke and Julie Delpy in which they say as long as there is an audience they are content to revisit these characters ever 9 years for years to come if they think there is a story to tell. What a piece of art that would be! Hawke and Delpy in their seventies, exploring aging!
In the last week, I have seen and read several reviews of the movie. Almost every review talks about the perfection of the script, and of the acting, and have been almost universally positive. Eli Glassner from Canada's CBC described it as an almost perfect movie and gave it 5/5.
In a sea of summer blockbusters and super heroes and fast cars, this is a gem for people who like smart movies about smart people. I do recommend that you watch the first two movies in advance if you have not already seen them - it will make this movie more enjoyable and understandable, and besides, you will be giving yourself a gift! I plan to watch them both again in the next week or so! And then pray that our small movie theatres carry it!
Have you seen these movies? Did you like them as much as i do? What movies are you interested in seeing this summer?
Have a great day and stay safe out there!