I have always been the person to choose the cozy over the chic.
Oh don't get me wrong, I like to look nice. I like to dress stylishly and classically as best I can, but no one would ever accuse me of being avant-garde.
The same thing applies to my decorating style and the houses that I love. I do not live in a big fancy house. The most modern thing you will find in my house are the stainless steel appliances. I have too much furniture and too many odd corners to ever find myself in a decorating magazine, unless it is called "Real Life Mishmashes"
I have been carrying a 1992 issue of Country Living magazine around for 20 years, since someday, if I can make enough money, I will build this house:
But, I could also build the following houses:
In a word, I like COZY. Modern furniture and design, with all that space and clean lines, makes me nervous. No surprise to you all - I need a little nest of blankets and books, and well, probably a little mess, too!
This week, I was searching on the internet for an outdoor faucet for my potager that would be decorative and found this one: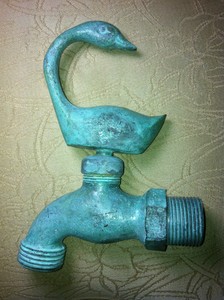 I spend most of my days trying to make my garden look like it has been there forever. This will help.
But while searching for this faucet, I ran across this: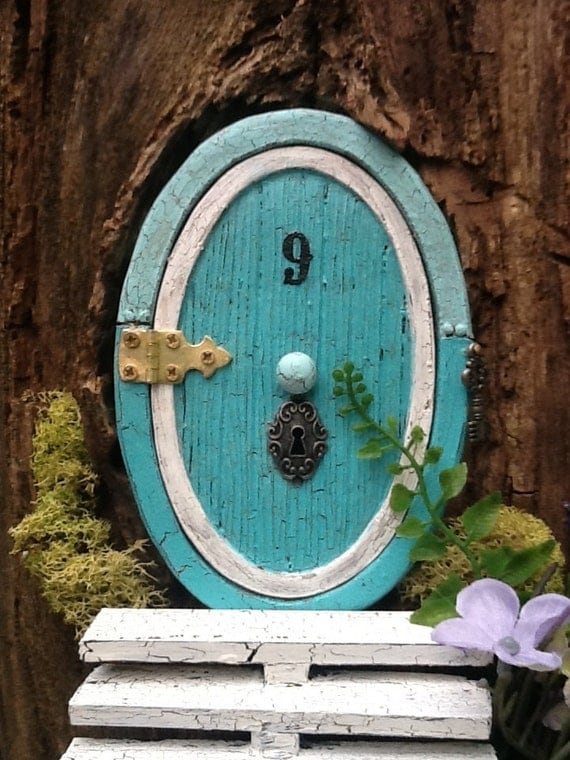 A wee Hobbit door with our house number on it. Did I buy it? Of course I did! I have not yet decided if it will go outside or be placed somewhere in the house, but I knew I needed it, because it made me so happy. Can you even see there is a wee key off to the right? Perfection. Cozy. Since I want my own hobbit house someday, this seemed like the best of all worlds to tide me over till then. You can buy your own
here
. These might be what everyone gets for Christmas this year!
In honour of all things cozy, and really, what is cozier than Tolkien's Shire, let's make a summer time drink favoured by the hobbits: The Shire Flower
Shire Flower
Ingredients


3 oz. Purity Vodka
3/8 oz. Elderflower liqueur
3/8 oz. Lemon juice
1 bar spoon apricot preserves
Instructions
Add all ingredients into a cocktail shaker filled with ice and shake until ice cold. Double strain into a chilled cocktail glass. Garnish with small, white flowers.
Bottoms up, Baggins!
There - wasn't that refreshing? What about you? Do you like cozy? Tabs said in her blog the other day that she wants to live in an air stream trailer - I think that's pretty cozy! You will need a couple of Adirondacks out front, Tabs!
Have the most marvelous of Fridays and Stay Safe out there!