Welcome to Summer! You Gotta Love Summer!!!
Here are the things jangling in my brain this week:
1) Son's graduation
Well, he did it. He, his father and I managed to survive 13 years in a public school system that isn't designed for a kid like him. I am happy for him that he is out and will move on to endeavours more suited to his interests and temperament. Surprising to all of us (especially him!) he received a scholarship to one of the local universities, so now he may even be considering going to school to take things that are interesting to him... Or he may take the gap year and find work. Either way is okay. There are many roads to take in this life and plotting the route too early is not for most of us!
Congratulations!
2) I must add to the love for the new Kiki ballet flats...
Finally got my Kikis yesterday and did a Dani, putting them right on for the afternoon! Soooo comfy! They came in a box with the navy featherweight cashmere cardigan, which is also staying:
Not the most flattering of photos, but then, my daughter is at work and she always makes me look so pretty..
and a close-up in daylight:
They really are the loveliest shade of red!
They fit TTS. I tried them on against my current J Crew ballets - the kiki on one foot, the older ballet on the other. I don't have as much difficulty as others do with the traditional ballets, mostly because I have very flat feet, BUT the Kikis are more comfortable and you do NOT feel like your feet are smashing on the pavement. The little heel makes a huge difference. I will definitely be ordering the black in these soon, as my black nine west ballets bought 5 years ago are about to bite the biscuit!
The navy featherweight cashmere is the perfect weight and for the price I paid, I am happy to have it. I prefer this weight of sweater from April to November and my navy jackie cardigan had died and i do think one needs a navy cardigan in one's wardrobe!
I did get a few more things that I will take pictures of later today and put up tomorrow - a couple more colours of the featherweight cashmere cardigan, the pineapple tee and a featherweight merino vneck. Only one more of these things is staying, the rest will be going back, thanks to my unexpected purchases earlier this week! Well, to be honest, all of them were never staying to begin with, but sh! let's not tell them...
3) You Gotta Love a Winner...
For the first time in the race's 207 year history, a reigning monarch has won the Gold Cup at Ascot!
You don't often see the Queen beam, but this time..
If you want to read the whole article and see the actual footage, take a
look
! Well done Your Majesty!
4) Pick a direction, any direction...
You didn't think I would forget the announcement of Kim and Kanye's baby's name did you?
North West.
I actually like it better than the expected K baby name. I heard that the parents are already planning the first perfume line: North by North West.
Expect the following siblings:
South West
Wild West
True West
Got others?
I say: good luck to Miss North West.
5) James Gandolfini
The shock that accompanied the announcement of James Gandolfini's passing was palpable this week. He was obviously a gifted actor. But he was also described this week by those who knew him well as a gentle and kind man. He leaves behind 2 children, one of whom is less than a year old. A terrible tragedy for his family. RIP James Gandolfini, and thank you.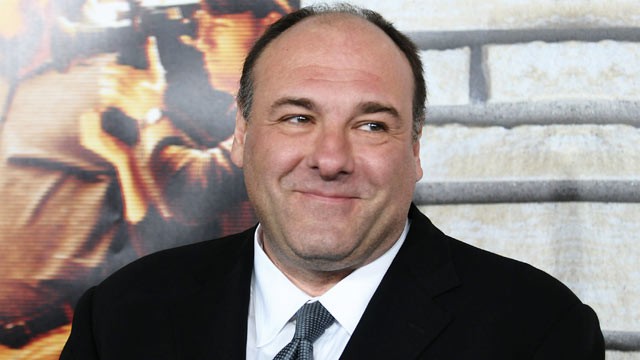 5) Yoga/Creativity Workshop
I will have a post up tomorrow, but you won't hear much from me. I have signed up for an all-day workshop on creativity and gentle yoga. It sounds like a lot of fun and I am looking forward to doing something new and interesting! We do yoga, some meditation, then painting and journal-ling, and then more yoga and painting in the afternoon. After that we are off to a party in the evening. Busy day tomorrow. I will be sure to report back on it all!!!
If I can paint a zebra, will let you know!
Today I have a bit more housework and hope to get in a walk! I am also madly trying to get through The Portrait of a Lady for Dani's
book club discussion
. I took a bit of a break this week to read World War Z, which I really recommend for those of you who have not read it - it really reads more as a fascinating history book!
I am enjoying Portrait, but am feeling very cross with Isabel this weekend...
Have a great day all! Stay Safe out there!