Well it is pretty much winter where I live now, save for the dusting of the white stuff (we have had one snowstorm thus far with more surely to come) and Christmas is right around the corner and my fashion style begins to change and I long to dress like Gretel!
Yesterday, you saw that I am now sporting J Crew's fair isle leggings:
I want to wrap myself in folklore prints and live in a gingerbread house this time of year.
The wonderful M introduced me to the Sundance Catalogue site a couple of weeks back when she blogged about getting the gorgeous Copenhagen Sweater in her wonderful blog Shopping with M
here
.
The whole site put me into ecstasy! I have not yet gotten my December J Crew catalogue, but I am with others in thinking that it just doesn't seem, well, holiday-y to me. (do you like how I create new words all the time?)
But the Sundance site!!! I could SMELL the cookies baking. I could hear Bing Crosby playing in the background and I could feel my nose getting all nippy from the cold.
 
Get your little Gretel on here
 I need this Lapland dress for when I ski over to grandma's house for hot chocolate and to deliver freshly baked muffins.....
The Forever Folkloric Easy Cardigan will be nice on snowy afternoons:

Get your inner nordic goddess here
 Oh - the Gretchen Cardigan will be wonderful when we play boardgames, won't it?

 You will need the silver snowflake skirt to wear with your new sweaters. Dani - I thought of you as soon as I saw this!

 Oh and you will need some new ornaments:
Perhaps a little sock garland?
or a new tree skirt from Sundance:

Or go to Hannah Andersson and pick up a lovely little sweater dress: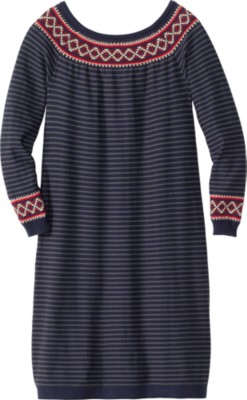 The "Tell Me a Folk Tale Dress here
If you don't have a little girl, better get one and put her in this one: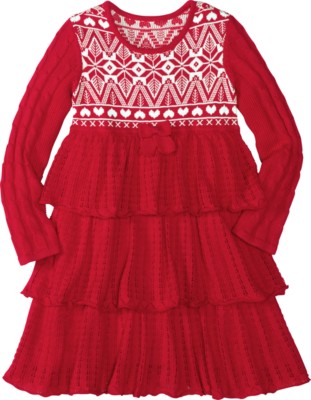 Knitting in Swedish Sweater here
Or Anthropologie has a lovely ornament:

Or the stitchy peplum cardigan:

You are going to need some books, too, for when it snows and we don't feel like going out. Jan Brett was always beloved by my children when they were little and she captures that folkloric flavour so wonderfully in all of her books:

and of course, you will need your own copy of Hansel and Gretel:
Or perhaps your own Hansel and Gretel Christmas ornament?
Or if you prefer blown-glass, how about these beauties?


The witch is very creepy and I don't think Hansel and Gretel know what they are in for!
You will find me below for the next several weeks, getting all cozy and getting my storybook on:

google image

I also see that Philip Pullman has just released a new retelling of Fairy Tales from the Brothers Grimm:

I love Philip Pullman and actually re-read his "Dark Materials" trilogy this summer. I am intrigued to take a look at this as I love fairy tales, as you can tell!
What about you? Does this time of year bring out your inner Nordic goddess? Do you want to cozy up in fair isle sweaters and eat gingerbread!
No witches allowed!
Have a happy Monday and stay safe out there!