I have never been able to create and stick to a colour story.
Like a magpie, or my favourites - a hummingbird - I am attracted to whatever colour is in front of me at the moment.
This is not necessarily a good thing.
Oh, it makes it nice and colourful when you open your closet door, but when you are trying to put together outfits, it feels like all frosting, new cake. No - I did not make the last metaphor - that is a visual therapy term from the wonderful book
Nothing to Wear
, which I bought several years ago and which I forgot about till recently and have been benefitting from again. I plan to do a post on this vis-à-vis my own life, so this is just a teaser...
Okay, so back to colour. As you know, I have been winnowing my closet down, what with the dramatic shift in my life as I have changed careers.
I do not want/nor need as much clothing this fall as I would normally have felt I needed when I was working in the corporate world. Wait - full disclosure here - I likely didn't need as much as I thought I needed when I worked in my old job - the money just enabled my expanded wardrobe. Phew - feel better. As they say on NBC -
The More You Know
....
Anyhow, I have never been disciplined enough to follow a colour story. But I feel the need to impose one now, from both a simpler style perspective and from a financial perspective - making sure that I am purchasing items from a colour story palette will make it easier to ensure that the things I purchase actually coordinate.
Using the
Nothing to Wear
lingo, I have divided my colour story into basic colours and accent colours.
The Basic Colours:
Black
Navy
Grey
Pretty basic huh?
My accent colours:
Pale pink
Pale Camel
Blues
My colours are all flattering to my complexion and they all look good together. Tomorrow, I plan to post on what I actually wore this summer and you will see that there is a bit of a trend there....
There are many nice options for my colour stories in the various retailers this fall and I have wish listed some things in various places and will purchase as things go one sale. In the coming couple of weeks, I also plan to post on what to wear when working from home, as this has been consuming some of my non-writing time!
Images inspiring my colour story (all of them except for the last one are from Pinterest):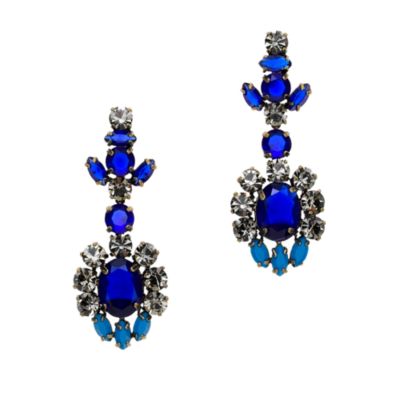 And even my honeysuckle in the backyard:
Even yesterday as I was looking online, I was struck again and again how having a colour story made me bypass certain items that might have been "fun" to have in my closet, but which would have been a poor purchase.
Now I just have to marry my colour story to my style statement of creative-nostalgic.
In the coming weeks we are going to talk more about my process and also about changing your wardrobe when your life changes. Part of that we will touch on tomorrow when I show you what I actually wore this summer!
Have a great day and stay safe out there!