If the sun is shining, when you read this I will be standing in my driveway, selling my junk. sigh...
1) Nigella is divorced
I don't know about you, and of course I have nothing to base my thoughts on except for the media and we know we can't always trust the media, but...I am glad Nigella Lawson has divorced Charles Saatchi.
Or should I say Billionaire Charles Saatchi, since that is how every media outlet describes him. From what I have read the man is a bullying control freak (did you know I read that he wouldn't eat her food - that is a sign of someone who really wants to belittle their partner...apart from the most recent antics..) It turns out you can get a quickie divorce if you say you don't want any of the billionaire's money. Good for Nigella. She has had a lot of tragedy in her life, and while a powerful man may seem exciting and interesting at first, if he is of the ilk of Charles Saatchi, she can most definitely do better...
2) Mick Jagger Turns 70

Some of us are getting older. I can remember when Mick was a fine young thing (I was a significantly younger fine young thing). Mick has evolved into quite a dandy in his later years, though he still takes the band out for a spin now and then (likely to pay for all the houses and children from various women).
It is a funny thing as the original rock warriors age. The Stones were bad boys who liked to have a good time and didn't mind if people knew. I would argue that their last great album was released in the 1970s, but they have filled every major venue for so many decades, who cares?
Happy Birthday, Mick!
3) Fall 2013 Colour Trends
A few week's ago, Pantone released its fall 2013 fashion colour trends:
The older I get, the less these colour stories speak to me, though I guess we all get impacted depending upon how fashion designers interpret and present these colour stories.
When I was in St. Andrews this week, I purchased a couple of items in a colour which I find infinitely flattering - tea rose/rosy pink. See my scarf below. I also bought a sweater in the same shade from a different shop which I will model for you in the next week.
I have always loved this pink and it is always flattering for my colouring.
Despite loving it, I have sometimes avoided this colour, as it is such a sweet shade, but matched with grey (as above) or browns or nudes or whites, it is a lovely colour. What I also found, as soon as I wrapped the scarf around my neck, was how happy this colour made me. I mean, I felt seriously good wearing this shade. The only other colour that makes me feel that good when I wear it is this colour: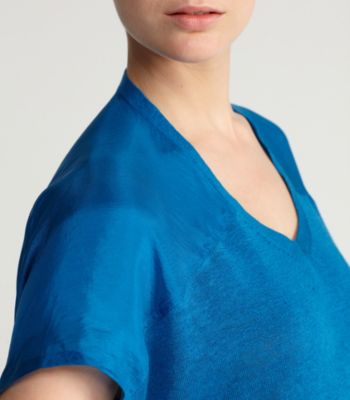 This is an Eileen Fisher Top in Crystal Blue, but I think of this shade as more of an Aegean Blue or an Adriatic Blue.
it makes me think of Greek Seas:
Either way, these are two shades which are very flattering on me and which make me feel fantastic. Expect to see more of these in my wardrobe. You have been warned. And no... they are not a trendy colour for fall. Oh well...

How about you - any colours you are particularly loving these days?

Just heard that Quasimodo - whoops! Edward Snowdon - has received asylum in Russia! This can hardly be a surprise. I mean the US and Russia, despite public protestations of grudging respect, are really the Elizabeth I and Mary Queen of Scots of our times.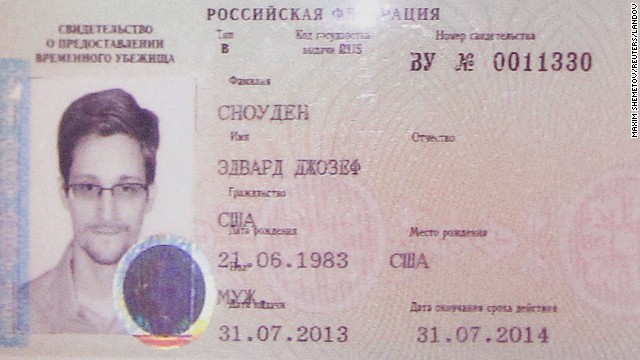 Apparently, Snowden has "made a lot of friends" during his time in the airport. Uh-huh. Mary had a lot of "friends" that helped her out, too, including old Elizabeth. I wonder if Snowden really thought this all through before embarking on this adventure. Whether you think he was justified in his actions, a traitor, or just simply a very naïve young man, I do wonder how this story will eventually end...
And that, my friends, is what I am thinking about today (besides how much I ought to charge for an old lamp...)
Stay Safe out there!