I haven't actually covered a J Crew Roll-out lately, mostly because I wasn't particularly inspired over the last few months.
However, I did go check out the latest release and found a few things that I really did like and since I have not given J Crew any love for awhile (not that it really deserves it a lot of the time), I thought I would note some things I really did like.
J.CREW FOR HIGH LINE BUTTERFLY WEED TEE: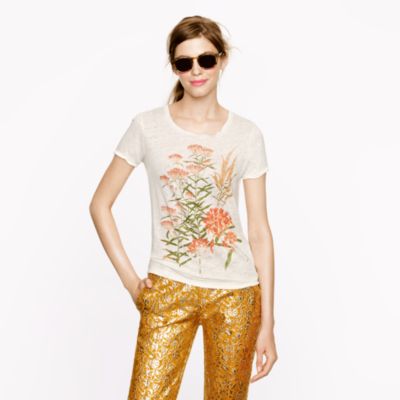 This isn't a fall item at all - it is a linen tee. But I am a gardener, I like the colours.....
SILK HENLEY TOP: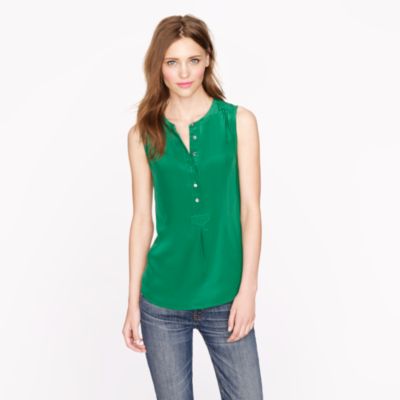 I love this warm jade colour and think it would look great with so many things in the fall wardrobe. Is it just me or does her left arm look awkward?
TRENCH DRESS: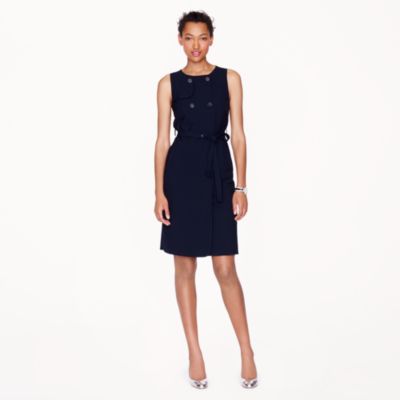 This looks really promising, though I wonder where the waist actually sits on this dress? That has been my trouble all year with J Crew - too huge armholes, too short hemline or a waist that starts at my armpits...But I do love the simplicity of this...
KIKI BALLET FLATS: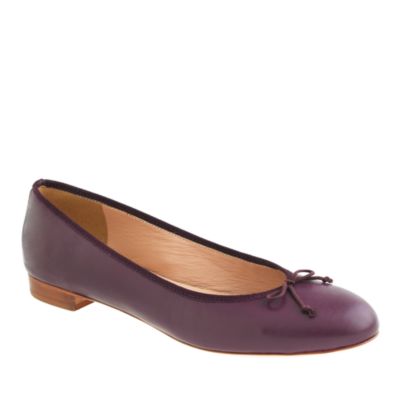 I already have the black on my "to buy" list. However, this eggplant colour will likely also come to roost with me as well. I love my red ones so much - so, so, comfortable.
But if I had wider feet or could wear heels this high, I would be all over these new Nora ballet flats and Etta pumps, which I think would be amazing with jeans...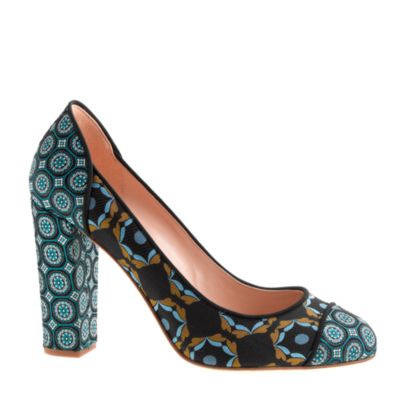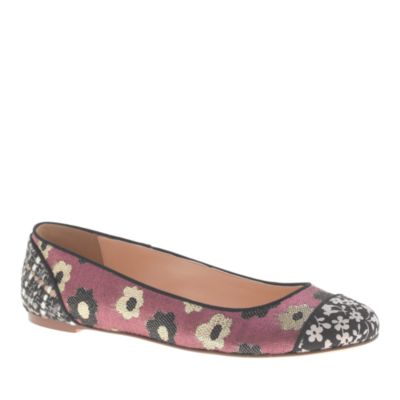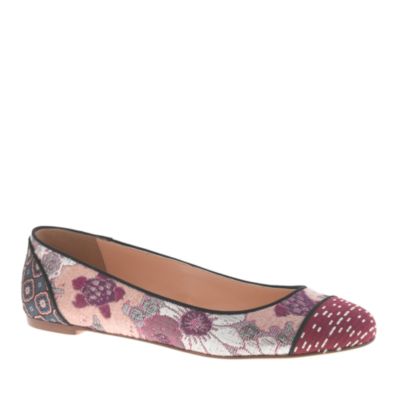 I would love to add a little brocade to my fall wardrobe in the form of a skirt or shoes, but sadly, the only version thus far in my price range is way too short:
COLLECTION SALON MINI IN FLORAL BROCADE: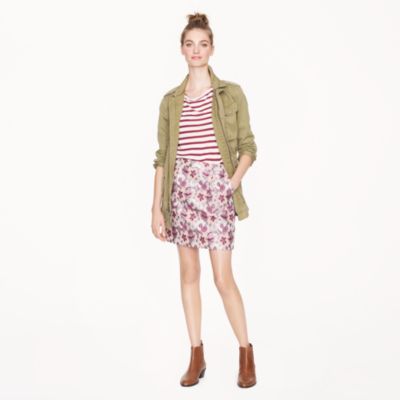 You JUST know that Gayle styled this.
Oh and I actually quite liked these earrings:
FLOWER DROP EARRINGS: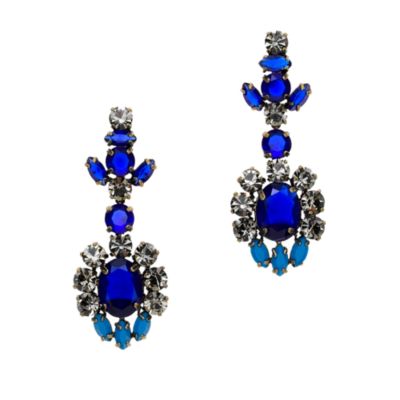 Mostly though, i felt like we have seen a lot of these things before. As the J Crew prices increase and the quality does not, I am turning my attention to other brands, and am eyeing this Tory Burch Bailey Dress:
I am also eyeing this lovely little skirt from Brora, which, with some cashmere tights, would be very nice indeed...
What did you think of the fall rollout? What things are you eyeing for the fall? Am I the only one who realized that there is no longer a collection section?
Have a great day and stay safe out there!