Well, surely
Knityarns
is knitting her booties...
Yes folks, we are in full-on Baby Cambridge fever!
Yesterday, I was in line at Walmart and
InTouch Weekly
had all the details of the dramatic royal birth.
SAY WHAT?
Well, you can hardly blame the gossip rags, who want to be ready in case there is some sort of calamity...
The press have moved in....
The baby already has his or her official title, the Princess or Prince of Cambridge...
All we need now is the baby...
I was a wretched pregnant woman with my first child. Short women do not carry their babies as well or as attractively as their taller counterparts - my babies were all squished, I was all squished, I retained water, ending up having some hormonal issues that made me itch all over for the last few months, nothing like our lovely Kate:
Don't you think that Kate is reading Dani's blog? This looks like a Dani outfit to me...
Have you bought your gift yet? Lots of websites have lots of suggestions for us:
I like this adorable toy soldier
However, I am a traditionalist, so I will give Wills and Kate and Baby Cambridge what I like to give all new babies...
Some Bunnkykins...
and my favourite baby books:
Oh, and we will need something cuddly, won't we?
There. I feel ready. You can come any time, Baby Cambridge. And I promise not to visit and bother you until your Mum calls..
***************************
Yes, the rumours have proven true - George and Stacy have broken up...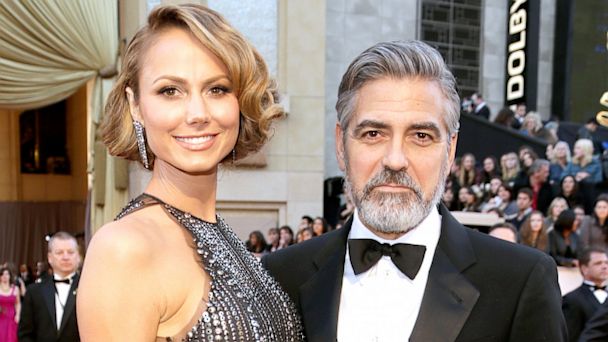 The rumour that I had anything to do with this is just that, a rumour...
...as are the rumours that I was on this boat on the 4th of July..
If I WAS on a boat in Italy on July 4th, well you'd now about it, wouldn't you?
Have a great day and stay safe out there!