"The most beautiful makeup of a woman is passion. But cosmetics are easier to buy."
While on vacation, I did something I ALWAYS do on vacation - I visited Sephora.
For those unfamiliar with Sephora (although this seems increasingly unlikely given the ubiquitousness of the stores - one I visited was a pop-up inside JC Penney), this is a candy shop for persons who adore makeup, perfume and skin care products.
It has a slightly more democratic feel than some larger department store counters in that you are greeted by uniformed men and women carrying little black vinyl baskets whose sole purpose in life is to make you the best you that you can be and the product is not hidden behind or within a counter.
Well I am all for being the best me, inside and out, and it is my contention that when one looks good on the outside it often aids the feeling good on the inside. This fact doesn't make us shallow so much as it makes us human.
Someone asked me back in January what I do for skincare etc., since they felt I was looking good. I was flattered, but slightly flummoxed, since I am no expert on these things and would hate to have anyone think I have any more knowledge than anyone else (for that, you must visit
Louise
!).
I actually sort of forgot that I'd promised I would share what I use until I was wandering around Sephora. And I also wasn't sure why I
would
be looking good these days if indeed I am!
Okay, the above photo is kind of scary to me, but this is basically me with almost no makeup. I don't wear much makeup anyway and except around my eyes, I have generally unlined skin, which is a nice thing to have at 51 years of age.
What I attribute to lack of wrinkles:
1) my mother, who even on her deathbed at close to 70 had great skin and almost no wrinkles
2) no sun
3) no smoking
4) extra weight - yup , I am carrying about 15-20 more pounds right now (sigh) and while I would like to lose about 10 of those, I do not want to lose 20 as a little extra weight shows fewer wrinkles in my completely unscientific opinion!
5) I eat a lot of fruits and veggies in addition to the other not so healthy fare! Oh and I adore pasta!
6) meditation and yoga! I do gentle yoga and I meditate daily. The latter gives me a lot of inner peace and calm and reduces my stress. I do not really worry about things now, or at least I do not worry about things like I used to and I attribute that as much to learning to meditate as leaving my job. I do still worry though, lest you think I am here tripping through fields of daisies. This career change thing is NOT for the faint of heart...
7) thanks to #5, I sleep pretty well and that also helps
8) I'd like to say lots of water, but that would be a lie. I am working on drinking more water
9) walking
10) friendships - I have friends whom I love a lot and that makes a difference I think
11) Nars skincare and cosmetics
Some of you may recall that during my trip to NYC last year I ran into an honest-to-goodness makeup artist from Nars, who was visiting the Times Square Sephora.
The result of this interaction was my purchasing some Nars cosmetics and never looking back..
I have VERY sensitive skin, some mild rosacea and I like a natural look. I could rub Vaseline on my face in the dead of winter and it would still be flaking! I have loved all of the Nars products I have tried and I for me at least, they have worked very well!
What I use, for those who might be interested. The rest of you can skip ahead to the end!
NARS Luminous Moisture Cream:
Nars Hydrating Toner (once or twice a week)
I remove my makeup with La Roche-Posay Toleriane Dermo-Cleanser, which is very gentle on my easily inflamed face.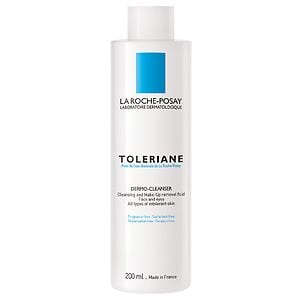 I also use Rosehip oil at night thanks to my friend
Jennifer!
It smells delicious on and feels lovely!
I don't know if I should be ashamed to tell you that I do not use wrinkle creams, but I do not...Should I use it? Does it make a whit of difference?
For makeup, I do not use foundation and my makeup is almost all Nars:
Nars Tinted Moisturizer in Finland:
I use a small amount of this to even out my complexion.
Nars Creamy Concealer (in Vanilla):
on my cheeks, when required, I usually use either Nars madly powder blush:
or one of the multiple sticks in either orgasm or Portofino:
Portofino
Orgasm
I use neutral eye makeup normally and Too-Faced Cosmetic's mascara:
I am in a big pink phase for my lips now that spring is here! I know, spring isn't here, but since Florida I cannot bear to return to my old world and so I am pretending. Does this make me seem odd? Yes, I think it does! Will I continue to pretend it is now spring? Yes, I will!
Above is Nars' velvet matte lip pencil in Roman Holiday and lip gloss in Easy Lover (who makes up these names?)
And I am crazy about Nars' pink lipstick
Funny Face
:
So that's it - that's what is on my face, to varying degrees, at any one time.
I apologize for the detail, but I do know that some folks really love detail, so this is for them!
So what I really need now is an endorsement deal from Nars! I can be their travelling spokes model, travelling the globe, extolling the virtues of Nars to the millions of middle aged women like myself who do not look like models but who are pleasing in their own way! What do you think Nars? Can I be the next brand spokesperson?
Until I hear back from Nars I will continue to follow my other dream of becoming a writer. Wonder which dream will be achieved first?
Would love to hear what products you are using these days and if any of you are Nars fans like myself? Have a wonderful, beautiful day (with or without makeup!) and stay safe out there!
The makeup is simply an extension of the personality and colors, clothing, makeup all express something.
He would know..