I am hoping you all have a peaceful Sunday!
Ours has started out less than peaceful, but that is another story for another day....
Late Friday afternoon, my recent J Crew order arrived. I must say, I was pleased. It was a simple JC order, which I have come to believe is the best, and most typically reliable, kind.
I am sharing today as I know the sale is still on and because I was so happy with one aspect of my order, I actually re-ordered two more of the same item!
What did I get?
Twill Minnies in beechwood. These pants work for me. I know Tabs finds them scratchy. I typically have sensitive skin, but maybe my own legs are like sandpaper now so I don't notice, but I find them great!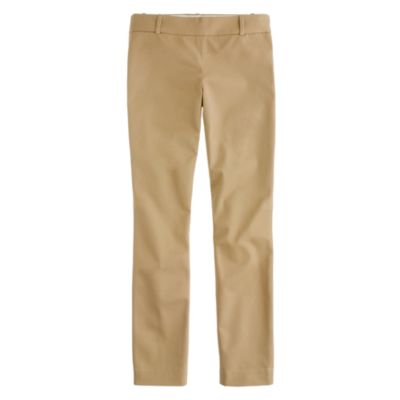 I also ordered the Sera blouse in the dark cove colour (I believe it is now sold out online but watch for it in popbacks) and the featherweight vneck cotton cardigan in the same colour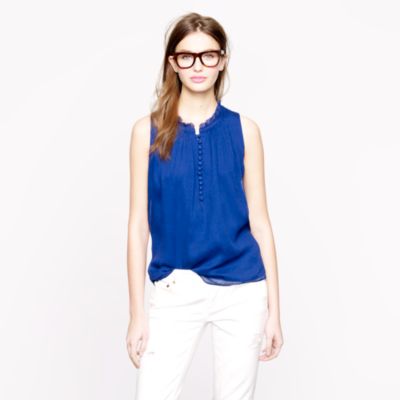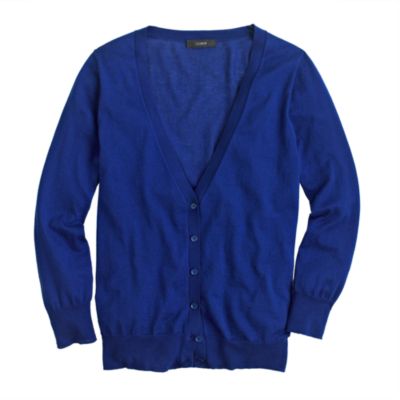 I wore this outfit on Saturday with my purple medallion ballet flats in the same tomo print as the pumps below. These also pop back regularly and are therefore worth checking for as they are very comfortable and fun!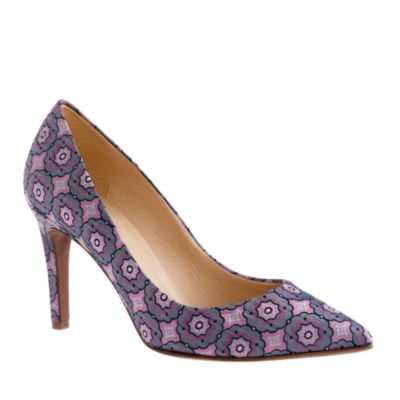 I really liked the vneck cardigan - it is the perfect summer weight and goes nicely with shorts and trousers and with dresses. It also hit me at mid-hip, which is important to me as sometimes the longer v neck cardigans hit half way down my thigh and then I look like a little girl wearing her dad's clothes!
The outfit IRL (not in me - forgot to get a picture yesterday and look a fright this am!)
For some reason, the pants have a yellow undertone in this picture, but they look exactly as shown above in real life. For those of you who have last year's floral perfect shirt, the cardigan is a nice match.
Because I liked the cardigan so much I went back for two more neutral ones this a.m. while they were still on sale - ivory and black. Mine from previous years were looking worn and these are 100% cotton and flattering, so I thought I should get them while they were such a good price.
I also got an odd popback this morning - the domino eyelet cafe capri in ivory from last summer sudddenly popped back this morning in my size and for only $40 on sale. I own the navy version and love them and kept missing the ivory version all last year.
Here I am last summer in the navy capris:
Boy, I do not like that top on me - that may be going into the JCA exchange. But the capris were flattering and comfortable. And I wished I had not missed the ivory colour last summer and now I am completely set for spring-into-summer pants. I already have linen trousers, so it is all good.
This has led me to another topic we will discuss later this week - material. I have some thoughts and would love yours! So stay tuned for Wedneday!
I will also post tomorrow on a calvin klein blazer I scored yesterday for a song.
Today is, I hope, a quiet day. Have some laundry to do and some cooking. Need to phone some friends. Game of Thrones is also on tonight. Perfect day!
Have a restful happy one and stay safe out there!