So last summer, I bought bright fuchsia pants from the Gap. They were cute, but they were an impulse purchase. Every time I went to put them on to wear them out, I always hung them back up. "Do I want to wear fuchsia pants to grocery shop/run errands/go for coffee?" And I never did.
hmm - september of last year- not loving this outfit.
But I paid $40 for them and they were cute. What would I do with them?
I would re-purpose them! This Spring, they are my yard work pants. And I must say, they are the brightest, boldest gardening pants on the block. And they are filthy today! I must confess: a lot of clothes I tire of, if they are comfortable enough, will become my yard or my housework get ups. And most of them can be quite gaudy. I am no Miss Dani when I am out working - think of me as looking like Little Edie B. rather than her lovely cousin Jacqueline Onassis or our Dani B!
Today, I was wearing the loud pants, an old maroon oversized ugly fleece jacket and an old beige knit hat and my gardening gloves! I am sure the neighbours talk, but I don't give a hoot! I need tough clothes and if fuchsia pants fit the bill, all is well. I am sure the bees will love them!
Do you re-purpose clothes like this? Do you have your own special getups, or are you always coordinated?
And speaking of coordinated, I believe that myself, historian David McCullough and the scarf designers at Madewell are in some kind of bookish love triangle.
First, I read Mr. McCullough's book
Americans Abroad
, about Paris in the 1800s. Madewell makes the Paris scarf: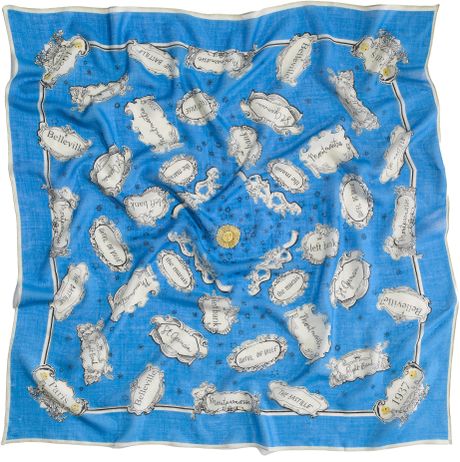 Nice coincidence you say. Perhaps. Then I read his book on the Brooklyn Bridge and the designers come out with his scarf:
Hmm, you say, and hmm, I say as well. But today, was the weirdest. This week, I began the hstorian's book on the building of the Panama Canal. And then today, in the new releases, this: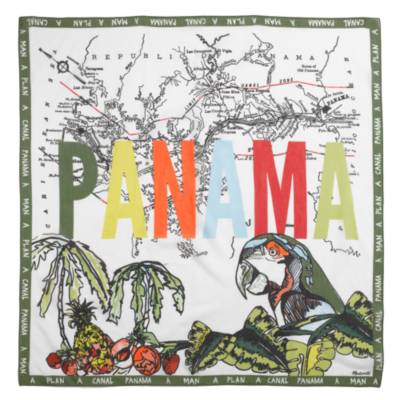 You tell me. Get ready for the Teddy Roosevelt, John Adams or Johnstown flood scarf. Just sayin'...
Finally, a quick review. I recently got my new jcrew schoolboy blazer in heringbone in antique linen. Needed a light coloured blazer and am pleased as it will go with lots.
A bit of a closeup:
That will be it for me for neutrals this season. I am set. Now I am looking for something fun!
Hope you all have a great Wednesday! I am off to get my hair cut and coloured! This afternoon, my dad's old nursing home is having a memorial for the patients that died this year and since they will be acknowledging my dad, will go to that as well. Will be glad to see the staff again who took such good care of him before he died.
Stay safe out there!