Hi Everyone,
The sun is rising quite splendidly here this morning and I am feeling particular grateful for life and for you all.
It has been almost a year since I began this blog. In the beginning, I was really looking for some help in refining my fashion style as I entered my 50s. And then I just started chatting about my life and whatever else popped into my head on any particular day. So the blog has evolved, just like me. You have been here for happy vacations, scary outfits, the death of my dad, my 50th birthday and just about averything else. You are always so kind and rooting for the old girl to keep going!
So today is a BIG NEWS day. Yesterday, I formally wrote to my boss to advise of my intention to retire from my current position. One of the gifts of my three month sabbatical has been getting a good rest. The other, greater, gift has been perspective. For 24 years I have enjoyed my career and responsibilities. They were challenging and exhilerating and I know that I made a difference. But I realized that I wanted to leave when I was on the top of my game, not when the door was hitting my bottom on the way out!
More importantly, there are other dreams that refuse to go away and if ever I am going to pay attention to them, it is time to getting go! All we have is now, so we better like it and if we don't well, maybe it is time to switch it all up.
So one career chapter ends, another begins. This second act will be less of a 9-to-5 thing and more of a what-interests-me and what-needs-to-done thing. I am already writing my book, already exploring other possible business opportunities. This second chapter must be a mixture of creativity and passion. I also want time to be able to give back through volunteering, which I have not had time to do (except monetarily) while I was working 70 to 80 hours a week.
My entire life, I have just wanted to make a difference. I have always wanted people to feel better having spent time with me, not deflated in any way; that is how I have treated my staff as well as every business-related experience I have had and it has paid off in spades. But now I need more time for my other dreams.
While my boss was disappointed to get my letter and it will be a surprise to others when they get the announcement later this morning, I feel light. When I drove away after my meeting (which was positive and wonderful and affirming), I had to pull the car over and had a good cry. The tears were a mixture of memories, relief and some sadness. I was glad there were tears; they confirm to me that my old job had meaning and purpose that was not so easy to leave. Funny enough, I didn't realize until I stopped crying that I had pulled the car over right in front of an old apartment where Barry and I lived in the early 1990s and the first place our daughter ever lived. Given that the baby who lived in that apartment is now 21 and will likely be flying from the nest her ownself soon, that seemed pretty appropos a place to stop as any. You can get a lot of whispers of affirmation in life if you only choose to listen to them.
So while technically, I still have all of the paperwork to do, I am, as of today, a free agent. You know what this means:
1) more free time for Nigel and George and I at Lake Como
2) my debut as a real-life model for Mickey can only be a matter of time
3) more randome blog posts

You'll need a break before you start that new career, Wendy....
It is an exciting thing to be jumping off the diving board at 50. I am going to be "leaning WAY in" as I create this new life and career. Quirky little thing that I am, I think I will be adopting the model of my Philsopher-King Yosemite Sam:
"I paid my four-bits to see a high-diving act. I'm a-gonna see a high-diving act!"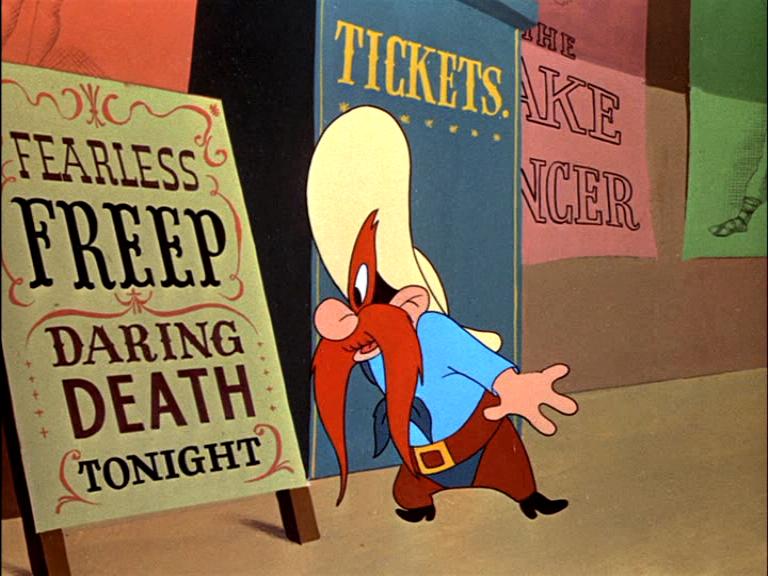 I am putting all my eggs in the Wendy basket and making myself the high diving act!
Here we go!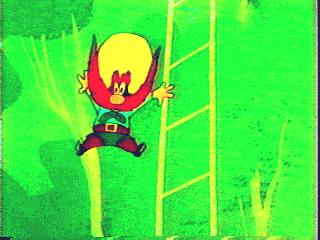 Have a Happy Thursday and stay safe out there!