Happy Tuesday!
I am well and properly in the reorganization mode, which is a nice complement to the rest/recreate regime that I have also commenced. But this morning, I am filled up with questions and concerns, some of which are more musings than requiring answers, but am wondering if you have anything like these in your head these days!
1) Why is J Crew so inconsistent?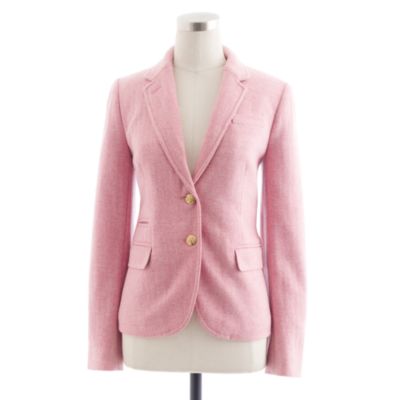 The pink romance schoolboy popped back this a.m. Since I have a small amount in my paypal account that would cover it, I was happy. Except that the sale price for the petite and tall versions, $171, is almost $60 more than the sale price for the regular version, which is $114. I figured it was a mistake. I called two different JCAs , just to confirm that a) yes the pricing is idiotic and b) no one knew why this was the case and c) no one could change it. On principle I will not pay $40 more for something that is also on sale and actually has less material than the regular size item. Call me cantankerous, but there you go! My money remains safe!
2) Why is it that when we are into a really good book we put it down for a day or two because we just don't want it to end? Am I the only one who does this?
3) Why is it that clothese that seem so exciting in September/October seem so boring and bleh in January?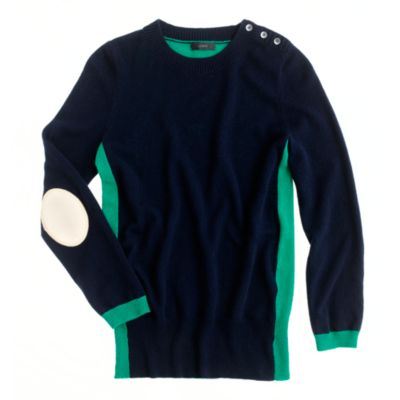 At one point a couple of months back I thought that this sweater was the cat's meow, despite it being a dream yarn. Now it makes me yawn, despite the fact that it is an awesome price? If this the January blahs or more symptomatic of doing too much online surfing and simply getting sick of seeing the same things over and over again?
4) Anyone else getting the urge to move all of their furniture around? Change the paint colours? I have left my husband alone this week as he is working so hard on finishing the laundry reno. But I am itchy to move heavy furniture around. And you know what that means - my 6'4" son is about to learn the joy of "trying" furniture in different places?
5) And my last question for today is: Why does organizing take so much time???? Yesterday, it took me 3 hours to do one desk! At this rate, I will not be done till next Christmas! what this tells me is that while my house has been cleaned (I have cleaning ladies) it has not been cleared out for way too long!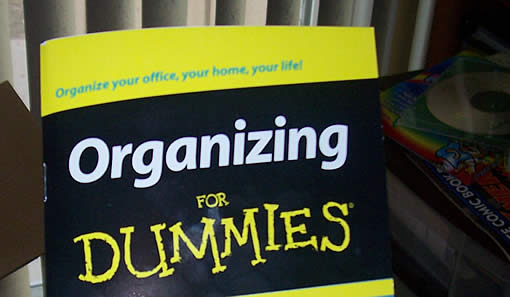 No, I don't have the book but I have others like it!
*********************
On a happier note, I am in full swing planning for my 50th birthday party, which will be this coming Saturday night. My friends love a theme (these are the same people who came dressed appropriately for our recreation of the last dinner on the Titanic last April!) and they love to dance (or maybe it's me that loves to dance!).
The invite read:
You are invited to celebrate Wendy's 50th birthday. While you will arrive chez Wendy and Barry circa 2013, once you enter you will be magically transported back in time to January 1978 and the infamous Studio 54 nightclub. You can come as a celebrity guest of the time or simply a hanger-on, but remember: only celebrities make it into the VIP lounge....
Today I am working on my music playlist, which I am happy to share with you all tomorrow!
I hope you have a grand day! Stay Safe out there!