Despite my seemingly tough-as-nails exterior (that was a joke - just want to make sure you all know that was a joke - look up softy in the dictionary and you will see me, wearing some god-awful outfit!) I am drawn to ANYTHING floral.
My ultimate fantasy trip? An all-expense-paid trip to the Chelsea Flower Show!
The description of one of the gardens at last year's show:
The M&G Garden designed by Andy SturgeonInspired by the Arts and Crafts movement, the 'New English' design celebrates traditional craftsmanship, the beauty of natural materials and country garden planting. The focal point is the 'energy wave' sculpture, made from copper rings, weaving through the garden
.
Doesn't that sound divine? This year's show runs from May 15 to May 21 and alas, i will not get to visit it, I fear.
But when I do get to go, you will find me tripping through gardens such as the one below
And perhaps keeping my eye out for HER...
Fortunately for me, until my dream trip or until I can get out into my own garden, spring fashion always gives me plenty of florals to ooh and ahh over:
How about the
Liberty toothpick jean in Emma and Georgina floral
from J Crew? While i have not seen this pattern in real life, it looks very pretty online.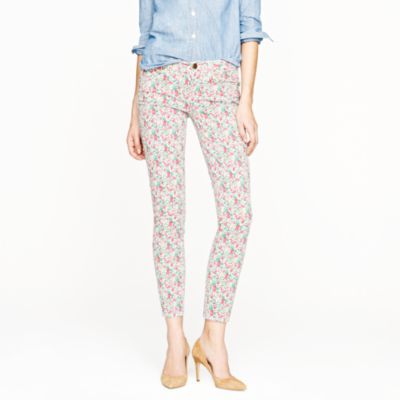 Or a sweet shoe to wear with your jeans or summer capris? Then the
Collection Cece Liberty floral ballet flats could be for you.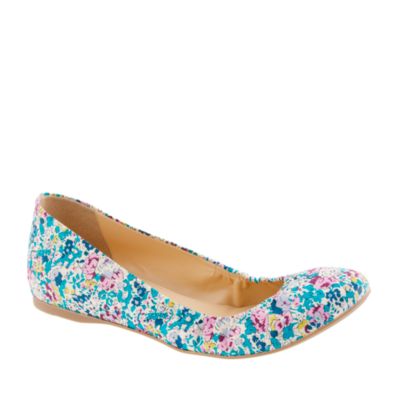 Anthropologie can always be counted on for a lovely floral or two, and if tiny flowers are not your thing and you will have a lovely tan this summer, this little
Heian Shift
might work for you: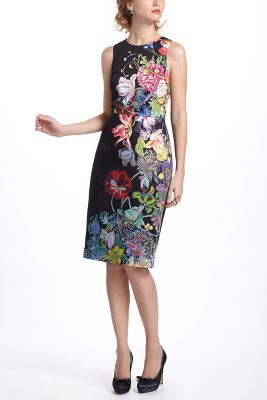 Maybe you would like a simple black pump with a wee flower at the end, like this one from Talbots,
The Brina
?
Now, if money was no object, I would add the following item to my Spring wardrobe:
The
Oscar de la Renta Embroidered silk-organza dress
. For approximately $6500, this could be yours. It would be perfect for all of the Canada Day Garden Parties I get invited to each July 1st.
Why all the flowers today? Well, with the windchill this morning, it is -35! One needs a diversion!
However, I would be remiss if I did not acknowledge this most holy of days for Scots around the world:
Robbie Burns Day!
Dani, tonight's Miller Time will toast Mr. Burns and all our scottish ancestors (and current Scottish friends!) with some good whiskey. I'll bring the following bottle from my liquor shelf, which has been waiting for an opportune time to be drunk! I am assuming Tabs will bring Haggis...
I thought I would end with my favourite Robbie Burns poem, which I have not read for awhile, but which is a good reminder for me and is certainly reminiscent of the themes we have been discussing in this little corner of the world this week:
Here's a bottle and an honest friend
Here's, a bottle and an honest friend!
What wad ye wish for mair, man?
Wha kens, before his life may end,
What his share may be of care, man.

Then catch the moments as they fly,
And use them as ye ought, man:
Believe me, happiness is shy,
And comes not ay when sought, man.
Ah Robbie Burns, you are so right!
Happy Friday! Stay safe and warm out there! xoxo