So there I was, in the bookstore, and they had a table filled with books for Francophiles. It was quite lovely and I was quite besotted. I am a sucker for these theme book displays. The London table, timed to coincide with the Olympics, nearly broke me.
My first purchase:
The letters between Julia Child and Avis DeVoto. Dani has mentioned this book, so I jumped on it when I saw it and am enjoying it immensely! It is funny how discussions about kitchen utensils can be so riveting to read about!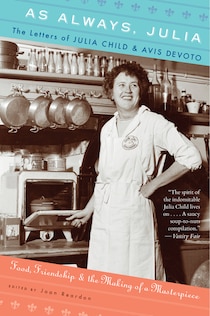 I think that this friendship was one of the original "accidental penpals" that turned into a great and abiding kinship and as such, reminded me of blog friendships that are cropping up. You can buy yours
here
and if you love to cook and eat or write letters, you will love it!
Next to it on the table was Le Road Trip:
Oh my goodness, I book of paintings and stories about a woman in middle age who marries and has her honeymoon in Paris and Normandy. I HAVE been to Paris and Normandy! I had to have it!!! Onto the pile!
This book did not disappoint. Each chapter tells a little story and jumps back and forth between Vivian's first trip to France and later visits, including the honeymoon. Vivian Swift is witty and wonderfully talented and her spirit simply sings from the pages!
This book is wonderful. Mr. WMM is reading it right now and loving it - the combination of stories, beautiful drawings and paintings make this an irrestistable read and so enjoyable. She apparently has another, equally, wonderful book which is going on my Christmas list - I am already drooling, imagining Christmas Day, curled up in my jammies reading another book by this wonderful author! I am not sure Mr. WMM reads this blog regularly (despire his loyal membership!) but never fear, I will send him a link and you can get yours for this lovely book
here
.

Source: The Author's fun blog here
Even better, Vivian has her own Blog! I am slightly shy, but I think I am going to send her a fan letter this week - her book has given me so much joy! You can visit her blog
here
.
Dreaming of Paris or France? This is a lovely book to get you in the mood!
Happy Tuesday!