Okay First Things First:
Les Miserables!
I loved this movie. It is beautifully shot, is well acted and is just an overall spectacle. As you know, I like a good spectacle sometimes!
Especially good - Anne Hatheway - she will break your heart.
And Hugh Jackman was amazing. I am sure there are people out there who don't care for Hugh Jackman, but I think he is pretty spiffy!
It clocks in at a good 2 1/2 hours, but is faithful to the musical and is so well done that I think you can stamp it "classic". I first saw Les Miz on Broadway in 1989. This movie lived up to my expectations!
J Crew New Rollouts
I wasn't over the moon about the January roll-out. Of course, I am shopped out and with my new self-imposed discipline about only adding one or two (or less!) items to my wardrobe a month or even two months, it has to be something VERY special to get me to part with my money!
What I did like: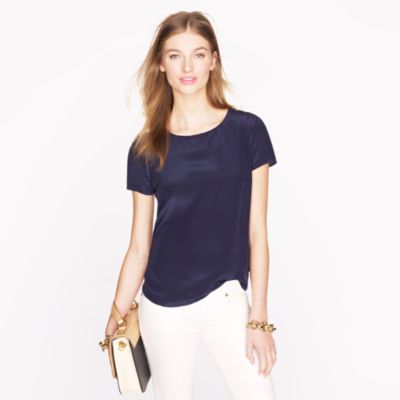 The silk short-sleeve blouse. A nice addition for when spring finally shows up here in late April (which means I have lots of time to wait for this to go on sale!)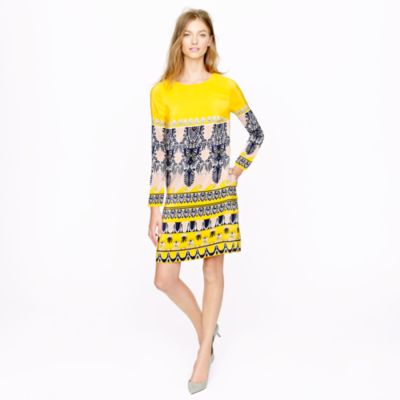 Jules dress in scroll print. I do not think golden mustard is the colour for me, but will watch for reviews of this, as I might be short enough to wear it! I think it looks very chic, as does the Jules Dress in the Botanical Print: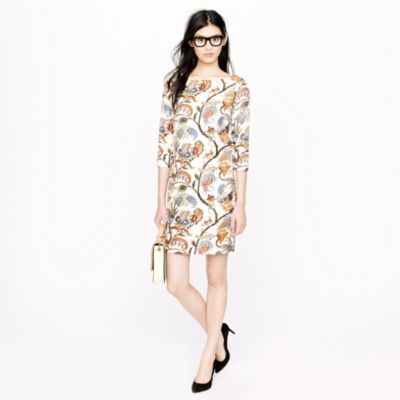 The Rosie dress in colourblock also looks promsing, but again, am going to need to see this in real life (perhaps when I am in NYC in March):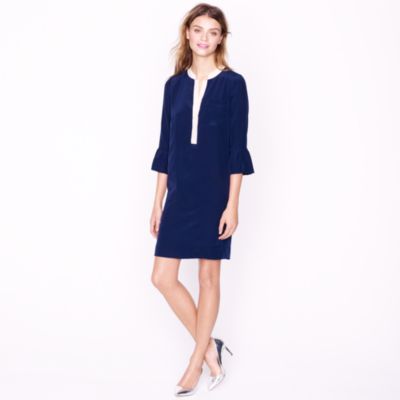 No surprise, I also love the pencil skirt in the scroll print, but sadly, I know i cannot do a 27" length!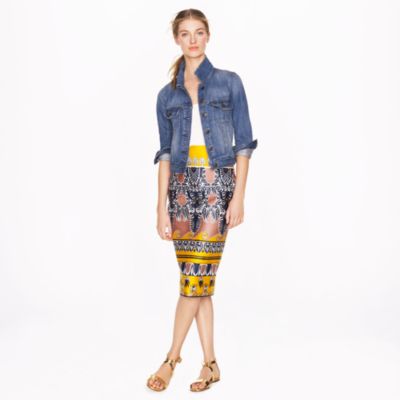 Now, if they would just come out with a petite skirt in the blue scroll print below...
That was it for me. Am content to wait till I go to NYC and see some of these in person!
****************
On the 5th day of Christmas, WMM gave to me:
A beautiful sunset! We don't stop and watch enough sunsets do we? In winter, I see a LOT of sunrises as it so dark when we wake up in the morning! It is nice to remind ourselves to stop and drink in the moment. This was taken in France this past summer - I am sure Dani knows the view well. I likely won't get to France again any time soon, but I am enjoying the memory!
Have a wonderfully relaxing Saturday!