Happy Tuesday all!
Well...
after the weekend's festivities, I longed for a quiet Monday at the office. It was a little hectic, but that was okay!
I recently broke down and ordered the Blythe blouse in the lovely shade of brocade blue. FFM has me firmly convinced that blue is for me and when the blouse arrived, I loved it!
When I went to put it on yesterday, I decided to totally rip off the lovely Andrea, she of the Tweed and Toile
blog
, who recently tried to recreate Gwyneth's goop JC looks.
You recall the look...
And the lovely Tweed and Toile's version is
here
. Doesn't she look great?
And of course, you know I have the top and bottom. I never could find the blouse again, but then I got to thinking "hmmm, that brocade blouse kind of reminds me of Gwynnie's blouse and voila:
No Gwynnie, but not bad!!! I am wearing the pave hearts pendant necklace, which i purchased a while ago on a 30% off sale: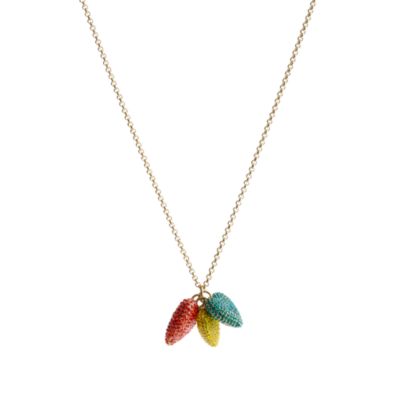 A close-up:
It is very festive and quite cute - still on sale till midnight @ 25% off...
Put my little fairy lights on my buffet last night. Don't they look dreamy? They were pricey - they are like the wee ones that I see in all of the British decorating magazines, which are nearly impossible to get around here:
The little angel Sydney made when she was 4 had pride of place there:
As does the little porcelain carolers, who have been in my family for 50+ years:
And the little pine cone snowman with his little jaunty tophat that was given to me when I was 3 years old:
In my opinion, everything looks good in the dark with fairy light around! I think I look 30 in the dark with fairy lights!
And now for
THE NEWS!!!
Yes, she is pregnant! Our girl Kate is pregnant!!
We are very excited, though I see the Daily Telegraph is already calling for twins! Poor girl - I feel very badly that she feels so ill. That is a miserable thing for sure. So tonight, I am reserving all of my hugs for her in hopes she feels better! My husband, who is wont to say pithy things in times like this, said his standard line: "We'll find the bastard that did that to our girl!" We were not amused...
Happy Tuesday all and stay safe out there!