SOOOO much to love this time!
I am very glad that I only got a few basic pieces in Boston!!! I see a lot here that fits into my fall colour story (if you recall, navy and blacks with hits of rich green, rich blue and berry/pinks) and some things that will help me complete the list!
First - what I truly loved:
The Paisley Applique top: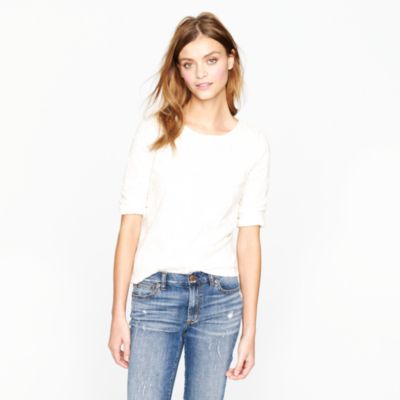 You can't see the detail very well on the ivory version, but you can see them very nicely on the black which I show below. I love a textured top and I love paisley...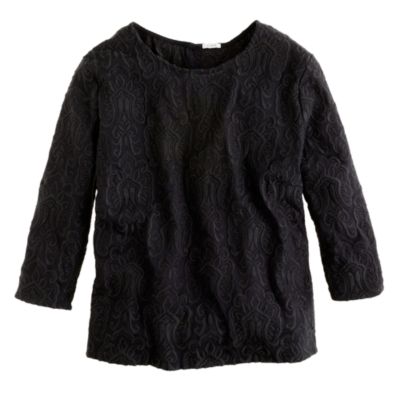 The sandwashed silk tee in champagne: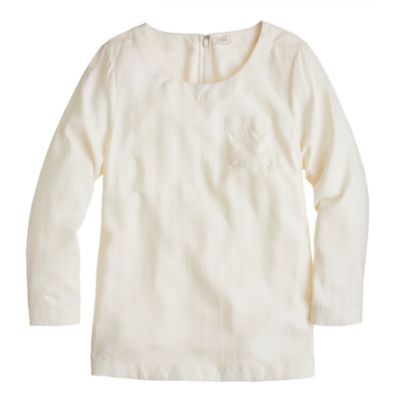 I love its simplicity and can see it with my jeans or with a lovely suit.
The Collection Draped Georgette Top: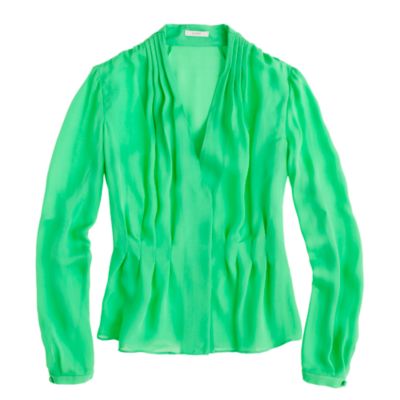 I also like this in the sand colour! Again - very elegant!
The Nicky top in silk crepe de chine in warm jade and ivory. I may order both of these colours as I think they will take me into the late fall and will be so lovely...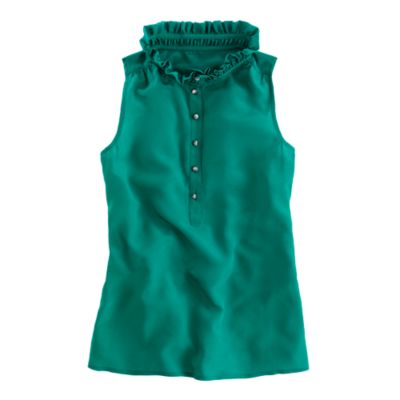 This one reminds me of the old Frances Cami.
The Hacking Jacket in Herringbone (in the dusty jade colour):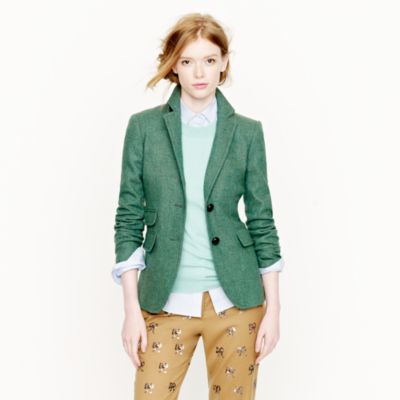 I am somewhat nervous about this one, as I have never tried the hacking jacket and have heard various things about the sizing. I think this is a beautiful jacket...
I am debating this against the velvet schoolboy in boulevard green: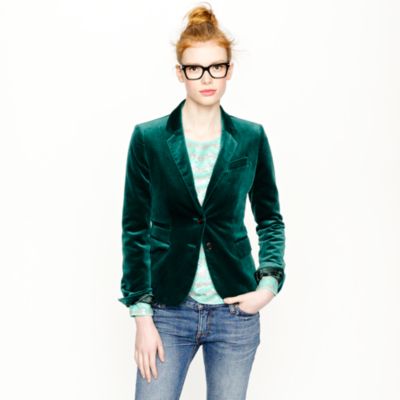 What do you think?
Likewise, I love the schoolboy jacket in herringbone in romance pink: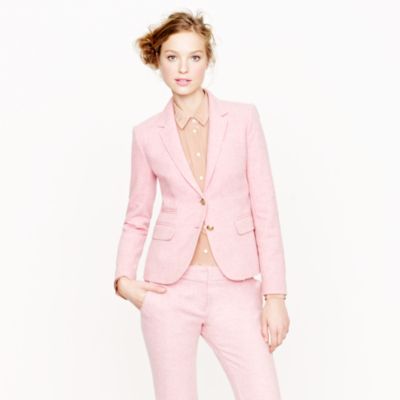 I think this is one of those colours that would just pick you up in the dead of winter...
The Collection No 2 pencil skirt in the floral brocade: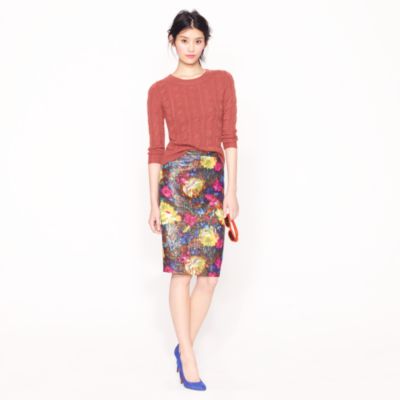 I was unsure about this skirt until I saw it on the website this morning. It basically has all of my colours for fall/winter built into it and as you know, I have blue suede shoes as well. I can see this sparking up my black and navy blazers and looking elegant with the black boots I plan to buy as soon as I find a pair I like.
Likewise, the Collection No. 2 in cheetah brocade: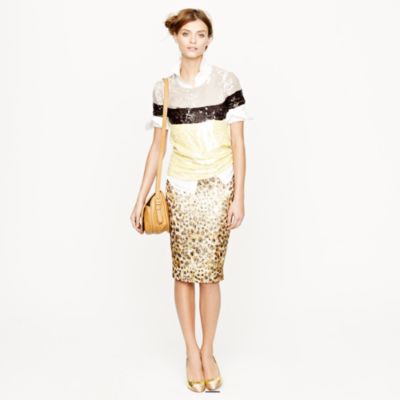 I LOVE this skirt... I am imagining styling this with the white blouse I am searching for, some lovely gold jewellry.... sigh...And the $800 sequin tshirt is pretty darn nice as well...Maybe I will be able to pick it up for a mere $500 CDN on sale at some point, heehee!
This will have to wait, as it is not high on the list... but it is truly divine...
The blue elephant necklace (with the lovely emerald green stone in the centre):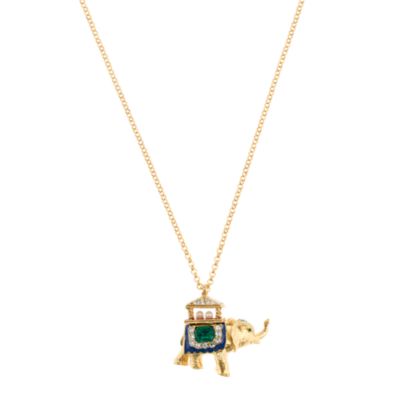 This will look awesome with my blue blythe, my greens, etc and will be a fun addition to the fall...
The Collection Cafe Capri in foulard. These are lovely, but $400 CDN. I will watch for these on sale...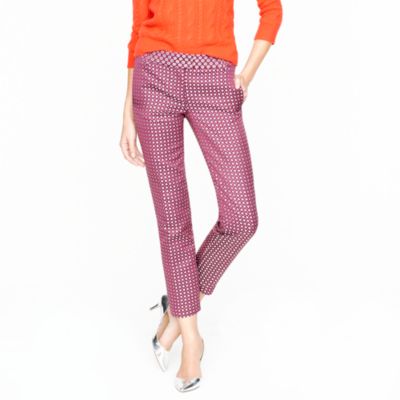 Finally, the stretch perfect end on end shirt in light poppy:
A simple basic, with a slightly richer hue. The pale blues and pink wash me out to much - this will be nice...
A late addition. Crepe de Chine top in Cabernet - I like this rich colour, makes me think of the wine I drink: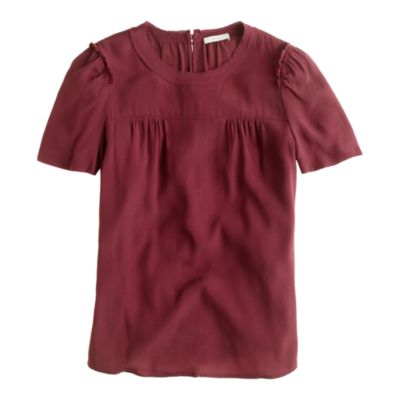 This is from my first go through. I am off to a pedicure and then I am going to come back, sit with
my list and place an order, that will be nicely waiting for me when I get back from France!
What did YOU love???