Oh sure - you know the drill: Audrey's little black dress in
Breakfast at Tiffany's;
Grace's icy blue dress in
To Catch a Thief, the ruby slippers.
Sure, they are timeless, but so expected.
But I present my own list for this fine Wednesday for your consideration and would love to hear about yours!
1) Meg Ryan's pale linen dress at the end of
You've Got Mail
.
The movie is 15+ years old. I still want the dress..
2) Gene Tierney's dress in the haunting portrait in
Laura.
It made Dana Andrews fall in love with a dead woman, and who can blame him? In a dress like that, you are bound to bring people back from the dead...
3) Donna Reed's borrowed bathrobe in
It's a Wonderful Life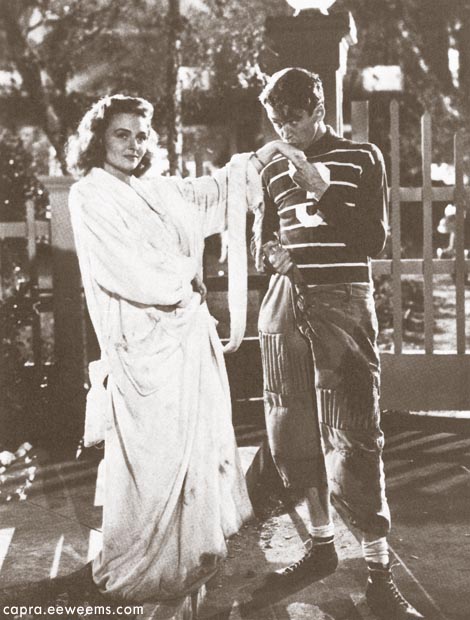 Makes you wonder what jock wore it before she did at Old Bailey High...
4) Mary Poppins' Satchel
I can never seem to get all my stuff in neatly - this would help... Practically Perfect in Every Way...
5) Elizabeth Taylor in
A Place in the Sun
: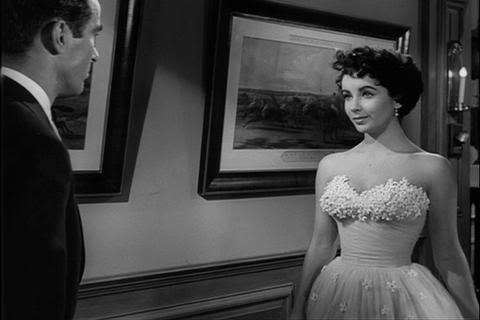 Another dress worth killing your inconvenient wife for...
And to round out today's list:
6) Helena Bonham Carter in
A Room with a View
I made my hair very bushy after seeing this movie and loved my lacy blouses and who wouldn't? Ah the Edwardian repression - it could not contain Miss Honeychurch!
How about you? Any less-than-typical style moments from the movies inspire you?
Have a great day and stay safe out there!