Everywhere I look in the last week everyone is talking about fall clothing! It is always a sign of the end of summer when this happens, isn't it?
But it is soooo hot here this week and I am not planning to put away my summer clothes anytime soon. I am ever hopeful, so plan to not switch out my closet until later September.
What I continue to find is that when I buy much dressy clothing, it sits unworn. I just don't do that kind of thing enough anymore to justify the cost. The theory silk dress I bought last spring has been worn once. I will wear it at least once or twice more before I launder it and pack it away, but my reality now is that a silk dress seems too fussy for me now, for my life.
This dressy clothing category - in between casual and dress-up clothing - is not getting much play for me and will not be added to this fall.
What I am looking for are in fact, variations of what I wore 25 years ago - comfortable pants and tees and sweaters I can wear while working at home. Knit dresses and skirts. Loafers and boots and the odd ballet flat.
The other day I was at the Gap and bought a lovely grey cotton v-neck cardigan from the men's section. It was the perfect combination of slouchy and comfort.
What I have discovered is that I love dressing up, really dressing up, but the rest of the time I want to be chic-ly comfortable. I want to be funky again.
I did purchase a pair of jeans for the fall, and they are indeed funky. Citizens for Humanity waxed kai jeans - which I plan to wear exactly as shown (without the jean vest):
these are slightly longer on me, even with my long (short) legs!
And last month I picked up the basic Eileen Fisher black pencil skirt.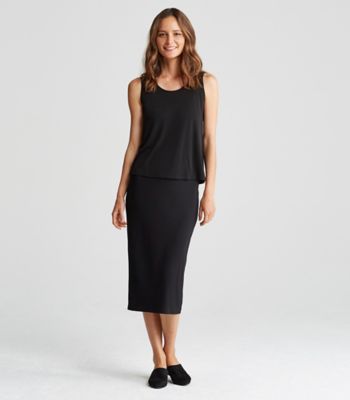 And this simple Theory knit cardigan, which I snaffled on sale:
I am also planning to buy a Brynn Walker black jersey dress and leggings to wear with my boots
Simple neutrals and slouchy knits. And while it seems dark, I will add lots of white and cream and camel and the odd shot of colour when I need to colour it up.
I adore the outfit below from Emerson Fry:
My friend
Julie
has a love affair with Emerson Fry this fall and I can see why!
The Emerson Fry pencil pant is definitely in my future!
I don't need much - I have added one pair of boots to the fold (besides those winter boots, which I sure hope I don't need to get out until late November!):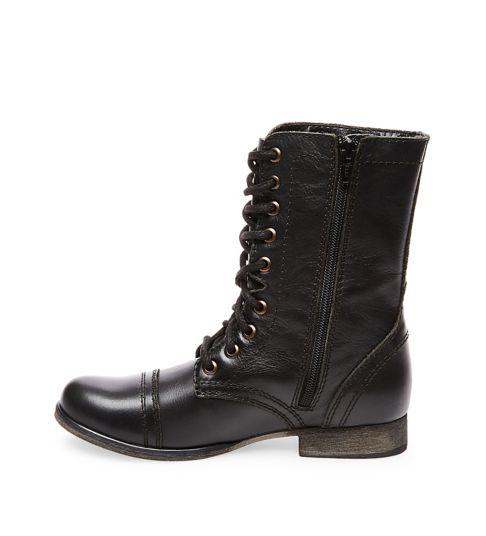 Steve Madden Trooper
The joy I have felt this past year in reclaiming my old clothing style, albeit in more expensive versions of what I have always loved, has been wonderful.
There will always be pops of colour - I have ordered the following to see if I like them from J Crew:
And I am sure before the holidays I will be buying a lovely party outfit or at least a lovely party piece.
Oh and I fully expect to dress to the nines when Barry and I hit Chateau Lake Louise next month!
But the rest of the time, you will mostly catch me in very simple, comfortable fare. It feels like I have finally made the transition to the new life and it is a comfortable and comforting place to be!
I hope you have a great day and I look forward to hearing all about your fall style choices! stay safe out there! xoxo wendy