I confess:
I become somewhat of a traditionalist as the holiday season approaches. For me - the period between November 1st and say January 25th (Robbie Burns Birthday) is best swathed in plaid.
Put me in this house, please:

Wouldn't you like a buffalo plaid tote from Talbots to take with you while Christmas shopping?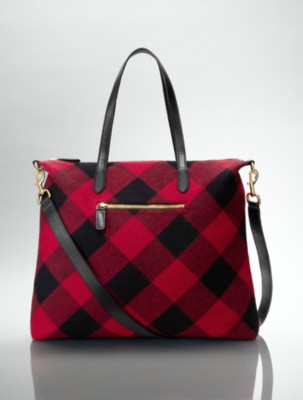 You can wear this cardinal red toggle coat from Talbots with it and it is the perfect item to wear to pick out your Christmas tree: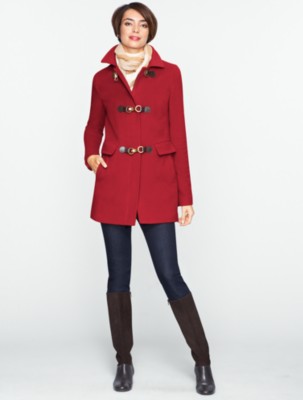 Unless of course you cut your tree down yourself, and then I highly recommend this vest from Lands End: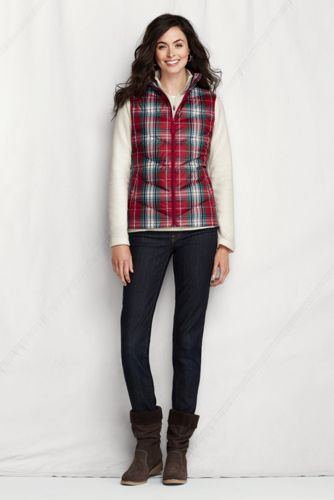 A little red plaid under the tree says "I Love Christmas!"
And we need some plaid trousers!
I will be wearing these red ones from last year:
And I have this blackwatch plaid skirt from Talbots that I wore a couple of Christmases ago..
There is just something about plaid. In the next couple of weeks all of the retailers will have their plaids, their sequins and their velvet things out and I will be in heaven!!!
So I was looking in an old shoe box recently for the journal I am doing for Brene Brown's online course and came across this picture of myself on Easter Sunday in 1967. It was northern New Brunswick and there was still snow on the ground. But I was so proud of that hat and that little purse and see - I am rocking a black watch plaid coat! Of course I was!
This was the picture that I chose as representing the essence of Wendy!
What about you - will the holidays see you channeling your inner plaid-ness? Do tell? Have a great Wednesday - and stay safe out there!