Happy Valentines Day!
It will be a quiet celebration Chez WMM - we are saving our pennies for NYC and so will likely go out for a nice cup of coffee this morning (Starbucks, Tabs!) and then make a nice meal at home tonight. We will also only exchange cards, although I suspect that red roses will be coming my way! I hope that you all have a wonderful day, however (or if you even do!) celebrate!
Book Discussion:
As you all tediously know, I have placed myself on a self-imposed wardrobe budget for 2013.
Already, this budget is paying huge dividends: it is forcing me to think carefully about every purchase made and it is also making me realize how much I was shopping and to what end?
So it was with interest that I happened to hear an interesting radio interview with author Phoebe Baker Hyde, who has recently published a memoir,
The Beauty Experiment
, chronicling a year in her life when she eschewed all beauty trappings - no makeup, no new clothing or jewellry, no salon haircuts. The book explores a year without following the traditional trappings of what it means to be a woman, as well as a consumer. Hyde's opinion is that freeing herself from beauty regimes and shopping forced her to look at herself in a different way, and find her sense of confidence from within, not from what she was wearing or how lovely her makeup was.
For those who are interested in hearing the interview, you can find it here:
http://www.cbc.ca/q/episodes/
It aired February 12th and the interview was done by the wonderful Jann Arden, who is an amazing Canadian singer/songwriter, so it was doubly entertaining for me.
After listening to the interview, I hied me over to the author's website when I got home.
phoebebakerhyde.com/
Now some of the stuff on the website is a little holier-than-thou, however true it may be. We could do lots with our disposable income that could help humanity,. Many of us already do. And apparently the book has been receiving both strongly negative and strongly positive reactions.
But there were two things that struck me as interesting on her site:
1) The Beauty Wealth Calculator, where you honestly put in all of your expenditures of the last year (I suppose you could do everything you own, but really, who has that kind of time?). I won't share the number that my expenditures came to, but it was shocking to see it in black and white. Since I am already on a budget it was a moot point, but it certainly reinforced that I needed a budget and that clothing can NOT be
my
hobby. I am ready to learn Origami GF!
and
2) could I go without makeup or proper haircuts? In the book, Phoebe wears no makeup for a year and basically only partakes in upkeep that a man would partake in: she cuts her hair into a short "man cut" (which she goes to the barber to get), actually does shave the pits and legs (justifying that because men shave) but that is basically it.
My thoughts:
I have had the man haircut twice, once in 1979 and again in 1991. I will not do that again, I do not know why I did it again in 1991! I discovered that my head is the shape of a block. It has 4 different cowlicks. I am not good-looking enough to pull that off. As well, my hair has completely changed since turning 40 and looks lifeless unless coloured. I will stay coloured until I have enough silver to go silver. And then I will go silver with a vengeance!
And no makeup? I go with no makeup around the house. But I am sure I could not go many days wandering around town without it. The colouring on my face is uneven. Lipstick picks up my mood. I certainly don't wear a ton and I do everything I can to make it look as natural as possible, but none? Oh my!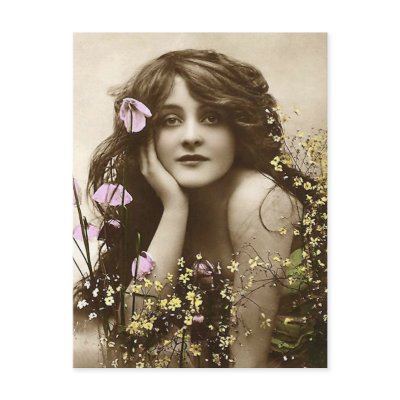 So could you do these things: no new frippery or wearing of makeup for a year? Do tell - I am fascinated.
And in the most happiest of events, my Hibiscus tree, which was a great trouper all last summer and which we brought inside to over-winter, is leaving dormancy behind! We woke up this morning to this most wonderful flower:
Now that is a happy February event!
Happy Thursday All! Stay Safe out There!