Well we are in Spring here, regardless of the four feet of snow that cover the ground.
Signs of Spring:
1) Barry and I are walking outdoors again.
There is nothing like a good hour-long walk to re-invigorate the world. We are back walking regularly now that the ice has finally left the streets (i.e. last week) and this is a wonderful thing).
2) I am attracted to all things floral:
I picked up this scarf at Chapters yesterday:
Lovely, light and long, this is like wearing a flower garden around your neck.
Interested in another colour way? Chapters has you covered: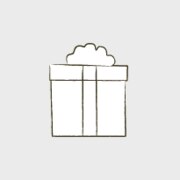 or
Or perhaps a pillow would do?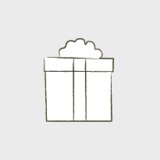 I also picked up the sweetest coin purse that can attach to your purse or key ring:
3) New Sneakers
I needed new white sneakers and I found them by Vans:
So fresh, for now...
4) Muscari or Grape Hyacinths
Mine won't be blooming till mid to late May, but for now, I am cheered by a little pot on the table:
5) Longer days
I don't know about you, but in the winter I am practically hibernated. Now I have all of the energy and enthusiasm that a gal could be want... Even the label on my salt is making me feel cheery...
6) Return of the Winter Folks...
Just as mine is finally ending, theirs is just beginning, and I can't wait...Getting ready to geek out tonight!
So those are my signs of spring. How about yours????
xoxo wendy