I know I am always late to the party, and this is a Canadian party, which makes it that much worse.
As is always the case, I heard about
Orphan Black
from multiple sources within about four days of one another.
"Have you seen
Orphan Black
? It's Amazing!"
"I'm addicted to
Orphan Black!
"
and then there she was - Tatiana
Maslany - the lead of the series, nominated for a Screen Actors Guild Award, being interviewed by Maria Menounos on the red carpet, who raved about her performance on the show.
Enough! I had to see this myself.
Daughter and I are currently binge-watching seasons 1 and 2 on DVD. Season 3 is currently airing on Space here in Canada, and BBC America in the US.
It's a Canadian TV Series, and it is riveting, especially Maslany herself.
The premise (according to Wikipedia) and giving away no spoilers is as follows:
The series begins with Sarah Manning, a con artist by trade, witnessing the suicide of a woman, Beth Childs, who appears to be her
doppelgänger
. Sarah takes on Beth's identity and occupation as a police detective after Beth's death. During the first season, Sarah discovers that she is a clone, that she has many 'sister' clones spread throughout North America and Europe, and that someone is plotting to kill them and her.
We are at episode 5 and she has already played 5 or 6 different characters. And dammit if she doesn't make each one seem completely different that you sometimes forget it's the same actress!
I'm not going to lie, beside our heroine Sarah, my favourite character is her gay foster brother, Felix, who cracks me up every time.
I adore this show with its byzantine plots, its crazy-good acting and its gritty feel. I cannot recommend it enough!
And as an aside, in real life Tatiana dates Tom Cullen, who plays Lord Gillingham in Downton Abbey. There couldn't be two more different shows. But they make a cute couple...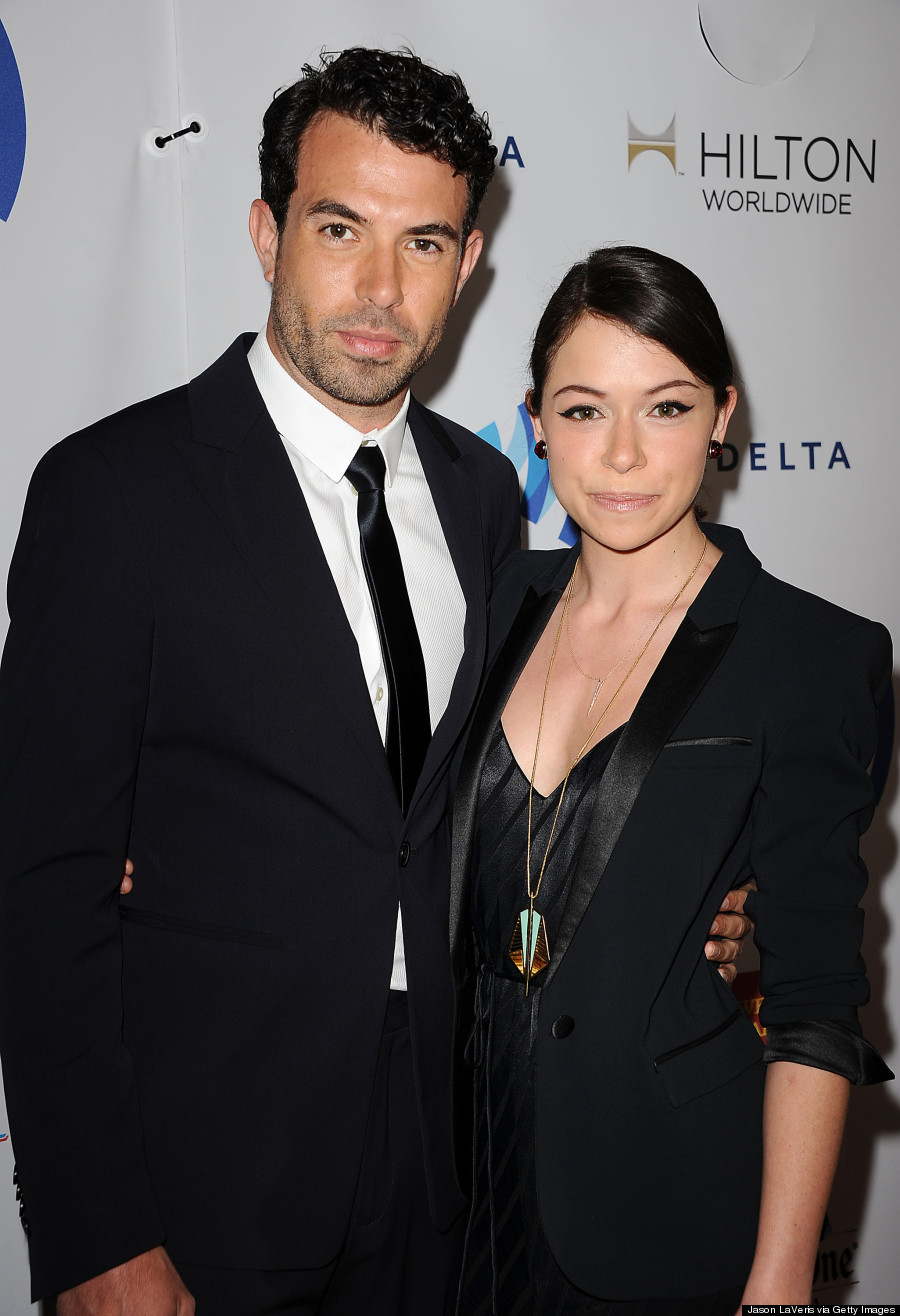 Trust me when I say this is good. And no, this is not TV for your kids...
Have a great Tuesday! xoxo wendy