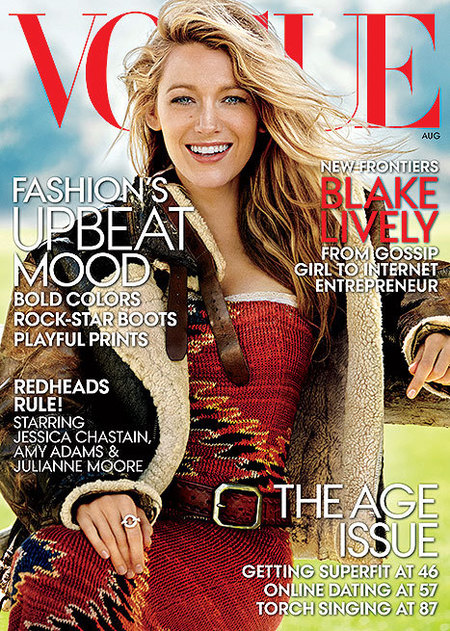 I know how your minds work: you thought of Ryan Reynolds immediately, didn't you?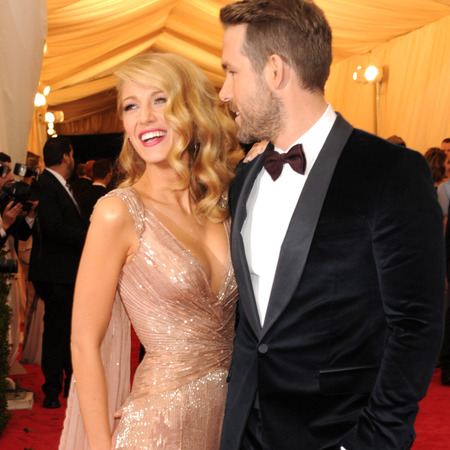 Well he is Canadian, but no, I am still pining for Georgie-Porgie...
So Ryan Reynolds is not what what have in common.
What is?
Well, Blake loves Martha Stewart and so do I.
Many of you know that I adore Martha, despite her kind of crusty exterior and the fact that she doesn't need a lot of sleep.
I have been a member of team Martha since around 1986 and I credit Martha for stepping in where my mother (seriously) feared to tread. Thanks to Martha, I can clean, am a good cook and do things like make herb flower vinegar (note to self: time to try the vinegar...).
I defended Martha passionately when she went to jail, not because I thought she was innocent, but because the court was separating me from my self- appointed homemaking mother. I considered it wrong of them to do that to me then and still think it was wrong of them now.
I need to know Martha is out there, testing things in her perfectionist way, making sure that all is well for me.
Apparently Blake is going the Gwynnie route with a new online site to be called Preserve. I'll not critique that as frankly, Blake may have a trick or two up her sleeve that I've not seen (except for stealing Ryan).
Just so long as she makes no pretense of emulating Martha.
Emulating Martha is like trying to be the Queen. Sure you can Helen Mirren all over the place, even do not a half-bad job of it, but in the end, you are not the Queen.
And like the Queen, the next-in-line seems slightly off-putting to many, though I will take Prince Charles over Alexis Stewart any day of the week!
Nope, it's Martha or nothing for me.
What made me think of Martha was that I made her grilled pizza tonight. As I said, you can count on Martha: if she says something is going to work, well by God, get out of the way, it WILL work. We have made this recipe lots of time over the last 18 years and loved it, and tonight was no exception.
Grilled Pizza
Well all choose our own toppings chez Wendy, as frankly there is not one kind of pizza that all of us will agree to eat. For example, I cannot abide a pepperoni or a pea. Go figure. In my defense, the former is just plain Wendy and the latter is because they make me ill.
Tonight was extra yummy, because in addition to my chosen bacon, heirloom tomato, and goat cheese, I smothered the pizza in fresh herbs from the garden:
As Martha would say: it was a good thing.
I do wish Blake well. I wonder who will be the Martha to the next generation - who will teach young women about all things home keeping?
Given that I am 20 years younger than Martha I am fearful of the day she leaves me.
When I needed a new family doctor a couple of years ago, I chose one 20 years younger than me - given my plan to live to be 93, I was pretty sure he could 'see me out'. Do we think Martha can live to be 113?
I sure hope so....
Have a great day out there!
xoxo wendy