I read yesterday that Tom Tierney has died.
I have a confession: I was not sure that Tom really was a person before I read of his passing or was simply a nom de plume used by Dover Publishing for its eponymous paper doll books.
But I was glad to learn that Tom was indeed a person and a scampy gentleman of the highest order, taking his love of paper dolls, beauty and cheekiness and boiling them into his decades-long passion of making people smile with this witty take on paper dolls. He recently passed away at 85.
All I could think of was this: how fun would it be to have earned your living making paper dolls?
You can't say that his portfolio wasn't diverse:
I fall four-square into the paper doll camp, having spent many happy hours in my childhood playing with them, though if truth be told, I preferred the punch-out ones to the ones that required a pair of scissors! I was never so good with scissors...
My sister and I were infamous however, for cutting up the Simpson Sears catalogue and making our own, although the models in that catalogue were always positioned in odd ways.
As an adult, when I ran across some of Tom's books on a subject I like - say 1930s movie stars or Gone with the Wind - I have always scooped them up.
You can see all of Tom's paper dolls
here
.
He is credited for single-handedly keeping paper dolls alive, and if you look around the Dover site, you will see there are many talented artists now turning them out!
So many thanks Mr. Tierney. I expect to see you "Angels of Heaven" book in 2015...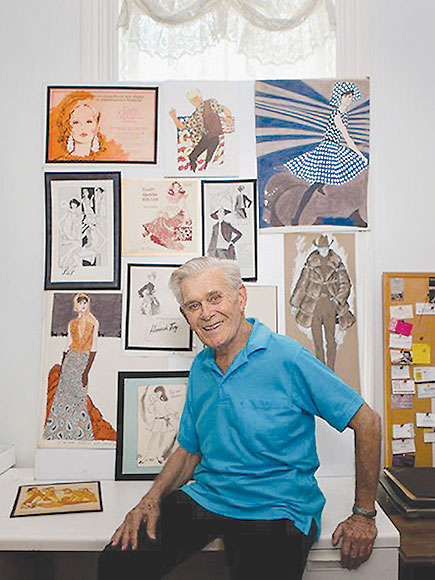 What would you love to see paper dolls made about? I was thinking of that this morning and admit I would love a True Detective set, a Game of Throne set (though there likely is one!), a Sofia Coppola or Olivia Palermo set. Maybe Beverly Nichols in the garden? All of the characters in The Luminaries so I could have kept better track of them whilst I was reading that? I am currently reading a biography of John Adams - hmmm...
I wonder how long till they make Grand Budapest paper dolls for Tabs?
Do share!
Have a great day and stay safe out there!
xoxo wendy