It is hard to know how to dress this Spring.
Yesterday it was +10. Today it is snowing. Mostly, I live in my Hunter boots...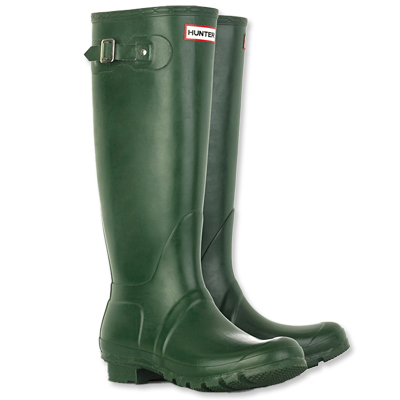 On Easter Sunday, I thought of undertaking a noble quest - much like Frodo Baggins - and decided to venture out back to visit my Magnolia tree. I sunk to the top of my boots after only a few steps in the snow and was stuck for a good two or three minutes, cursing my own stupidity and the Snow Gods! Actually, I must be honest, I am blaming greenhouse gases for this situation...
Where the footsteps stop is where I met my Waterloo...
I am ever hopeful that I will see my plants again someday, but I do not think I will see them till at least mid-May at this rate:
So I turned my attention to the Easter table, making a little centerpiece of critters and much-loved children's books that make me think of Spring:
This cheered my up immensely, I must say.
As did the blues on the table...
And speaking of blue, the dining room is about to be painted. Dear son has proven to be a Master Painter, recently repainting my upstairs bathroom in only a few hours and doing a good job. Have I ever mentioned how much I loathe painting? Well I do.
Within one minute of beginning I begin to think about how much more I have to do, how my arm is already hurting, and how stupid it is not to have magical powers. No one asks me to paint anymore and I am all the better for it. Some folks find it soothing and satisfying. I wonder about them.
Anyhow, the colour we have chosen is a lovely blue from Benjamin Moore: Breath of Fresh Air.
It is a clear warm blue and I love it.
We think we will paint the ceiling white dove:
And of course, since this room bleeds into the sitting room and it needs a refresh, I am planning to paint in there too. (Oh wait, let me be clear: I am NOT planning to paint, I am planning to delegate the painting!).
The lady at the store was trying to get me to choose a greyish-blue and a paler coral, but I was having none of it. The heart wants what it wants and in my experience, the dullest houses I know are those that are all painted in the same hue depth. They may be more tasteful than mine, but personally, I adore a little punch.
Now I just have to get my new painter on board. Since he lives in, he is my own version of Eldon from Murphy Brown:
He just needs to grow his hair out a little. He has the tattoos and piercings. And he also shares his opinions freely about what I am up to!
Anyone else in the mood to paint? He could use the company!
Have a great day and stay safe out there!
xoxo wendy