Hi everyone - hope you had fabulous weekend! We went to see Captain America on Friday afternoon, cooked and cleaned yesterday and had our good friends Ben and Geraldine over for supper last night.
Today will be a quiet day: a walk I hope if the weather holds, some more spring cleaning, revisions on my book.
And reading.
One of the greatest joys of my new life has been the luxury (and yes, for those of you who are working so hard, I am well aware it is a luxury!) of reading for pleasure again.
For the past ten years, I was working so hard that I really only had time to read work-related material and email (ack!); I was lucky if I was able to find time to get through 10 books a year.
When I started to read again for pleasure, I discovered that it was a muscle that had atrophied; I struggled to stay focused on what I was reading and not get up and run around and do ten other things. I also felt guilty when I read, as if it was some naughty pleasure that had to be justified because I was always so behind in my work reading. And not only that, I found I was so used to flitting around online that it seemed difficult to read linear text.
I'm not alone.
I read with interest an article in the Sydney Morning Herald:
How the internet is making it harder to read books
.
It turns out that our online world is impacting our brains' ability to read deeply.
The skimming and skipping about of digital reading is making it more difficult to read traditionally, despite evidence that demonstrates that we learn and retain more from reading materials in print, not online.
There is great alarm that if we do not help children to master both types of reading - online and traditional - we may create a generation of people who are in many ways incapable of wrapping their brains around complex text, creating what the article calls "twitter brains".
Instead, strategies need to be developed to help people have "bi-literate brains".
This is intriguing to me. My daughter is an English literature major at university; though she is online constantly, she has developed the ability to read dense 18th and 19th century literature, although she concedes that is often easier to do if she is in a room without a computer calling to her (which, by the way, is no different than how the TV or local pub used to call my name when I was at university!).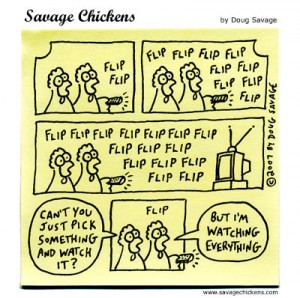 My son, on the other hand, struggles with this. He likes to read, but reads less and less unless he is really sucked into the story (and when he is he can get through some pretty dense stuff such as Tolkien). My advice to him would be to read 5 pages a day of traditional text, to not let the muscle atrophy any further.
I recently read that
Egmont Press
has apparently abridged Winnie the Pooh for its story app in order to make it more action-oriented and shorter for today's children who don't have the attention span to get through the classic.
What would Pooh say to this? "Oh Bother!"
This is an interesting topic and it has certainly given me food for thought.
I'd love to hear your thoughts about this.
Are you seeing the effects of the online world in your ability to read and concentrate?
Are you seeing it with your children?
If yes, how are you combating it?
Have a great Sunday and stay safe out there!