Given that I am up to my armpits in a complete rewrite of my first book this month (yay for constructive feedback!) I have been thinking about the things that inspire us to do our best (whatever that thing is we are trying to do).
Here are some of the things that are inspiring me these days (and no, this is NOT a definitive list nor is it entirely serious!)
Reading:
I read every kind of thing a person can read, from newspapers and magazines to fiction and nonfiction, including books for both children and adults.
Best quote I've read all week and wish I had written it myself:
Forgiveness is the fragrance the violet sheds on the heel that has crushed it.
Don't you wish you'd written that? Thought so!
My office talismans
I surround myself with mementos and quotes and inspiring pictures, all in the never-ending quest to jog something - anything - from my addled brain.
I am never showing another picture of my office again after seeing Janet's lovely post on being neat and no knickknacks. Cause I have knickknacks and paddy-whacks (someone give Indy a bone!) up the ying yang!
I do have a little holy trinity in here with me now:
My little Charles Dickens, who reminds me that you can write wonderful things that are popular, too, and Miss Virginia Woolf, who reminds me to choose my words carefully and write from my heart...
And Noddy...
...who reminds me of his creator, Enid Blyton, whose
Adventure
series made me want to write some adventure books myself.
Cookbooks
I am obsessed by the Little Paris Kitchen cookbook Barry gave me for Christmas! Honey-lavender chicken, hmmmmm.....
decorating magazines
In January I like to curl up with some decorating magazines, full of gorgeous and inspiring photos, and though I am unlikely to adhere to many (or any!) trends, they are a nice diversion from reading or writing.
pinterest
hmmmm - pictures....
my family and friends
Thank god for coffee and dinner with friends and good conversation and kind words and facebook jokes!

meditating and yoga
20 minutes each a day. I'm getting my "Om" on....
I think it is making me more relaxed and creative, but that could be, as we like to say in this house, the Placido Domingo effect....
writing in my journal
I write all the time, but I hadn't written in a journal for a long time. Now I have a regular journal and a gratitude journal (don't ask me why because you will embarrass me because I don't know why!)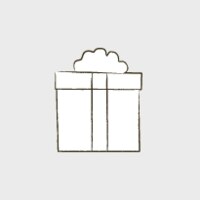 I am so glad I am writing down the other stuff now, will be a grand laugh for my great-grandchildren someday...
the night sky
There is a lot of bad things going on weather-wise right now. I like to lay in bed in the morning and admire the stars and remind myself that today is another day....
So on a lovely Thursday, those are some of the things that are making me wake up with a spring in my steps on these dark nights in the Northern Hemisphere. How about you? Any good inspirations these days?