The lovely
xoxo
has a fun post today about the Christmas list she has given her husband and it got me thinking about Christmas wishes.
We are having a small Christmas this year, severely curbing our spending, especially on one another. That actually feels quite good to me; so long as I have books to curl up with and movies to go see and friends to visit, I am pretty happy in general over the holidays.
But I cannot help but think what I would put on my list if money (and restraint!) were no object.
Here are a few things that have caught my fancy and that would be grand to see under an imaginary Christmas tree:
1) Fairy Slippers from Anthropologie:
The Sylphide Ballerina Slippers are me, me, me....I could play out all my
A Midsummer Night's Dream
fantasies. Of course they are $498, so they will stay Anthropologie's!
2) and I would wear them with this skirt and a white tshirt...
Luckily, I don't know where to buy that skirt...
3) I think these olive drop earrings by Paloma Picasso for Tiffany and Co. would be divine and they are only slightly more than the shoes...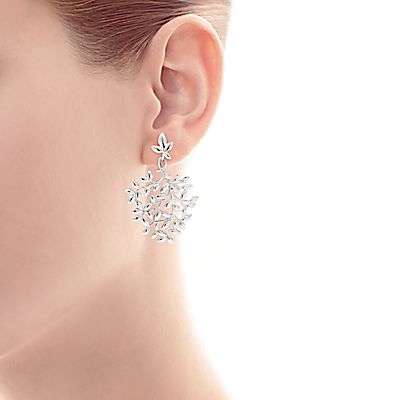 4) and let's take a trip...
How about some tickets for my dream trip?
I'll start in the Isle of Skye at Dunvegan Castle, Ancestral Home to the MacLeods,
Stop over for a few days of Bourbon with Tabs....
Then I'm off to London for a few days, probably staying with Wills and Kate in their new digs...
Then I'm jumping across the pond to Paris for a few days...
And then on to Florence, by train....
Then I think I will go on the great blog tour of 2014, visiting everyone who visits this blog and taking each one of you for a cup of coffee (or something stronger!)
5) the gift of perseverance so that I will become a good enough writer to get published!
How do you get to Carnegie Hall? Practice, practice, practice!
But far be it from me to ask only for myself...
Here's what I would really like to get for Christmas
1) News that world governments recognize the damage they are doing to the environment and that they will all work together to find sustainable non-threatening energy alternatives within the next three years with the same vigour that put a man in space...
2) that
everyone
will have food security, regardless of income and geographic location
3) that mental health issues will be treated exactly the same as physical health issues
4) that we will increase our support for the arts here in North America
4) that we will realize we are all in this together, that there is plenty for all if we are willing to want a little less (this from the woman who just wrote her Christmas list!) and if we are kind, all things are possible...
Now that's not too much to ask for, is it....
In honour of Christmas wishes, how about a cocktail?
Holiday Mimosa
Ingredients
Original recipe makes

6 drinks
Directions
Pour the orange liqueur in a shallow bowl; put the sugar in a saucer. Dip just the rims of 6 glasses in the orange liqueur and then in the sugar to form a thin sugared rim.

Divide remaining orange liqueur and orange juice among the 6 prepared glasses. Top with champagne. Serve immediately.
Have you made your Christmas List (real or imagined?) do tell!
Have a great day and stay safe out there!