Sorry to be incommunicado - we have been very busy: me with writing (big news coming soon!), Barry with work, company, and yard work.
If June was cool and rainy here, July is making up for it with warm days, peonies, dragonflies and fireflies, and a cool beer on the back deck.
We don't have much to look at out there yet. Our pool, broken thanks to the harsh weather, has still not been replaced:
Barry has turned his attention to another victim of the winter - our grape arbour.
The original arbour was constructed from pressure treated lumber. The new one is made from trees that fell during Hurricane Arthur last July and is quite woodsy and fitting with the property, and best of all - materials were free! All will rise again, it seems!
Thank goodness for a handy man!
One of my favourite things this time of year is when the snowball bushes shed their flowers. THAT is the kind of snow I can get behind...
I am doing yet another draft of my Work-in-Progress and have been soothing myself reading about writers who are tortured as much as I am. I suppose (hope) that I will get better self-editing, but it can be quite torturous.
I have also been reading an interesting little book, Brian Grazer's A Curious Mind.
Brian Grazer, as many of you know, is Ron Howard's Producer Partner, and has been carrying on curiosity conversations for over 30 years.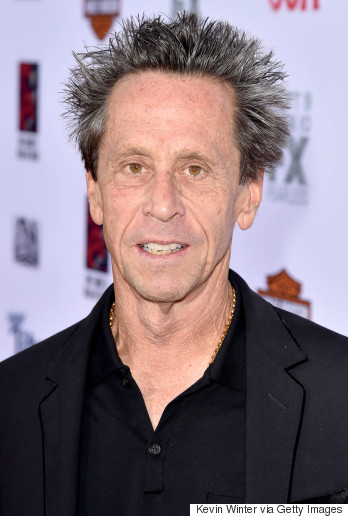 I was curious about his hair and he answers that question in the book!
Anyway, some really good food for thought and a call to encourage our young people, our employees, and most of all, ourselves, to case a curious eye all around. It is an interesting and fun read!
We are having a relatively quiet weekend - seeing good friends tomorrow, praying for the pool man to show up, that kind of thing. Tonight we will eat out doors and enjoy the gloriousness that is July in New Brunswick.
Since it is Friday, and my late Dad's birthday, let's have a cocktail shall we?
Bud enjoyed his white rum - preferably Bacardi's so white rum it shall be:
Porch Crawler
Ingredients
2 ounces chilled club soda

1 ounce fresh lemon juice

1 ounce Simple Syrup

1 hot chile, such as serrano, halved and seeded

Ice

5 cherries, pitted, plus 1 cherry for garnish

3 mint leaves, plus 1 sprig for garnish

2 ounces white rum
In a cocktail shaker, muddle the 5 pitted cherries, mint leaves and chile. Add ice and the rum, lemon juice and Simple Syrup; shake well. Strain into an ice-filled collins glass, stir in the club soda and garnish with a cherry and a mint sprig.
I see one of those in my future...
Have a grand weekend all!
xoxo wendy