"And therefore, — since I cannot prove a lover,
To entertain these fair well-spoken days, —
I am determined to prove a villain,
And hate the idle pleasures of these days."
―
William Shakespeare
,
Richard III
I was planning to write a wee update on my outfits of late in the hopes that they would call forth Spring, but I admit to being very busy all weekend and frankly, my attention has gone elsewhere - to Leicester, England in fact.
Those who know me well know I a) love history b) love the history of the English Monarchy and c) love a good scandal.
So for the past several years I have watched with great interest as the bones of old Dickie the Third were dug up at the local grocery store. I admit to jealousy, as the only thing I have yet to dig up at the grocery store is rotten bananas, but I digress.
The last York King, Richard has been much maligned in history and theatre, depending upon the perspective. At the very least, he was an ambitious, aggressive man, who managed to have two other brother conveniently die in advance of him so he might have the throne.
He's never caught a break - until now.
But all good things must come to the end, and Richard got his. In the 15th century, that meant the battlefield and friends turning into foes. Wait that seems very modern, doesn't?
Is this the face of a King? Apparently...
Regardless, the discovery of Richard's bones, hidden neatly beneath a parking lot, required a decision about where they would find their final resting place, since one assumes that the clackety clack of the broken wheels of the shopping carts being dragged to the waiting car was getting to him.
Never fear, the British are a proud and noble people and they give, as we like say Chez Wendy, good pomp.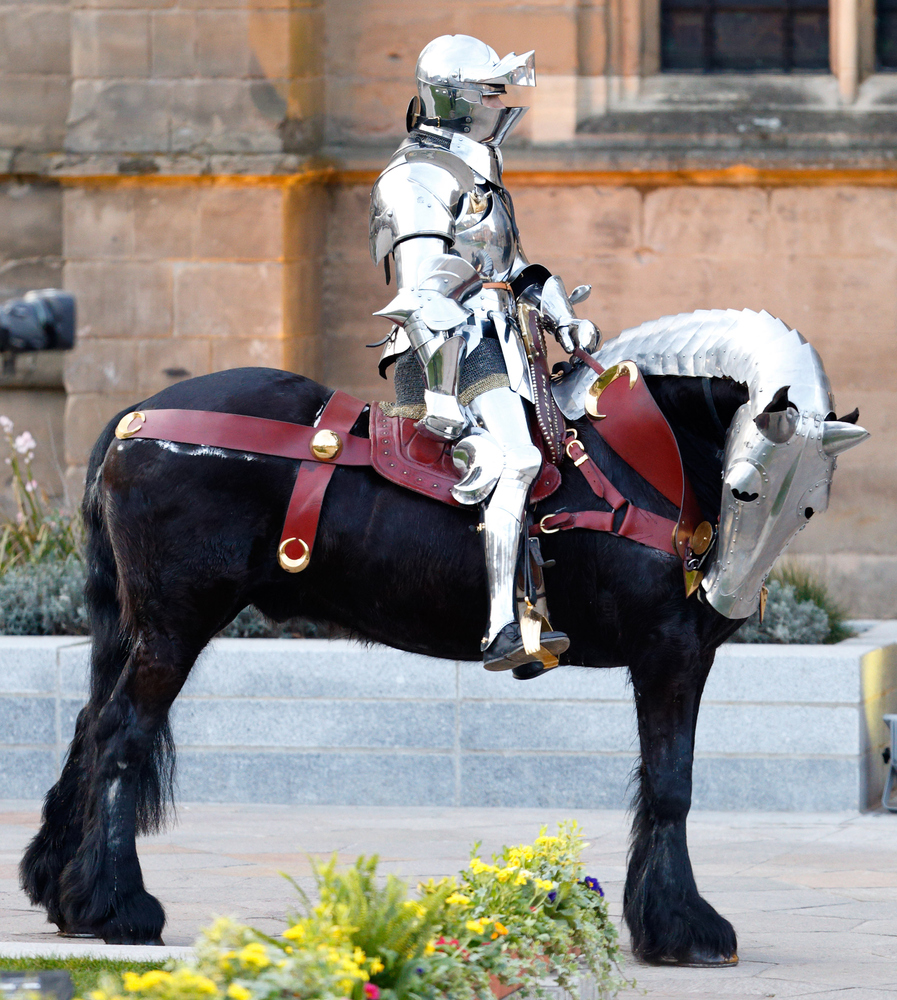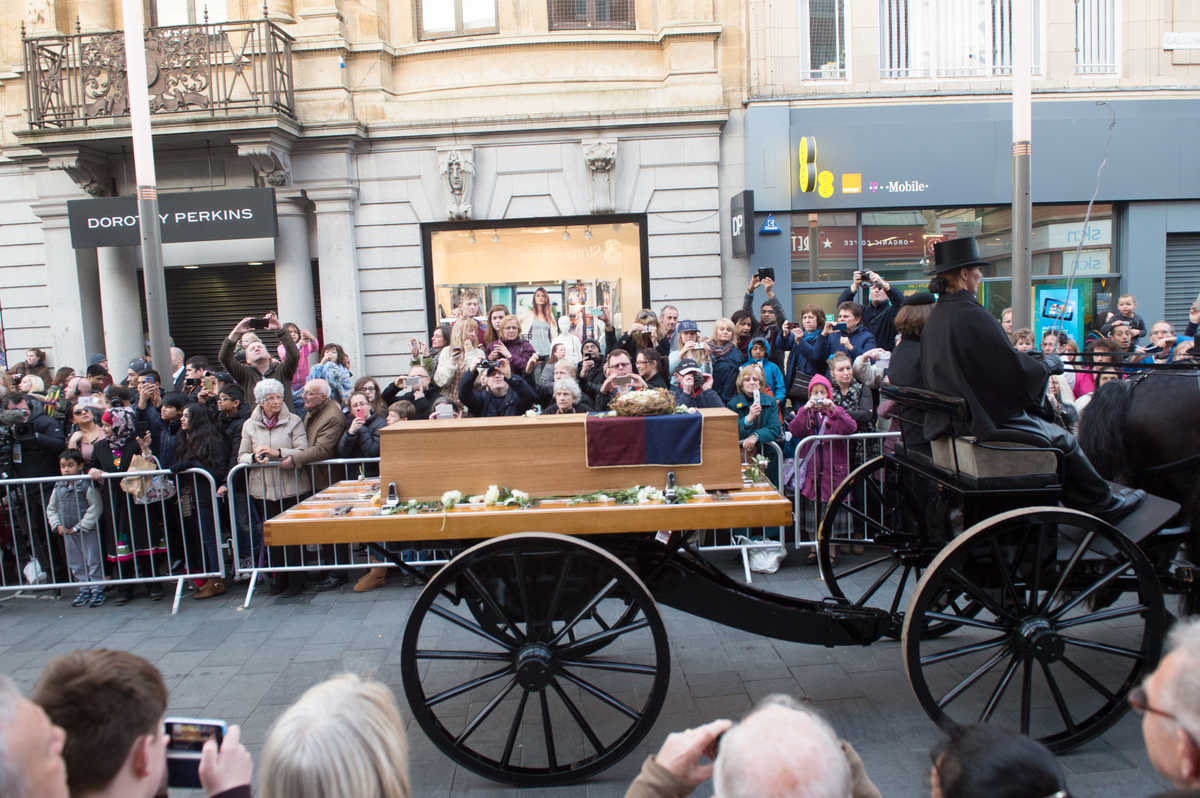 I see he's right in front of the Dorothy Perkins store, he might want to pop in...
So Richard's bones have been touring around the English countryside lately so everyone could get a good look at this bones 500 years later, making their way slowly to the town of Leicester, will they will lie in state and then be reburied. Honestly, Richard probably didn't get this kind of attention when he was King, so you gotta think he is enjoying himself wherever he is now.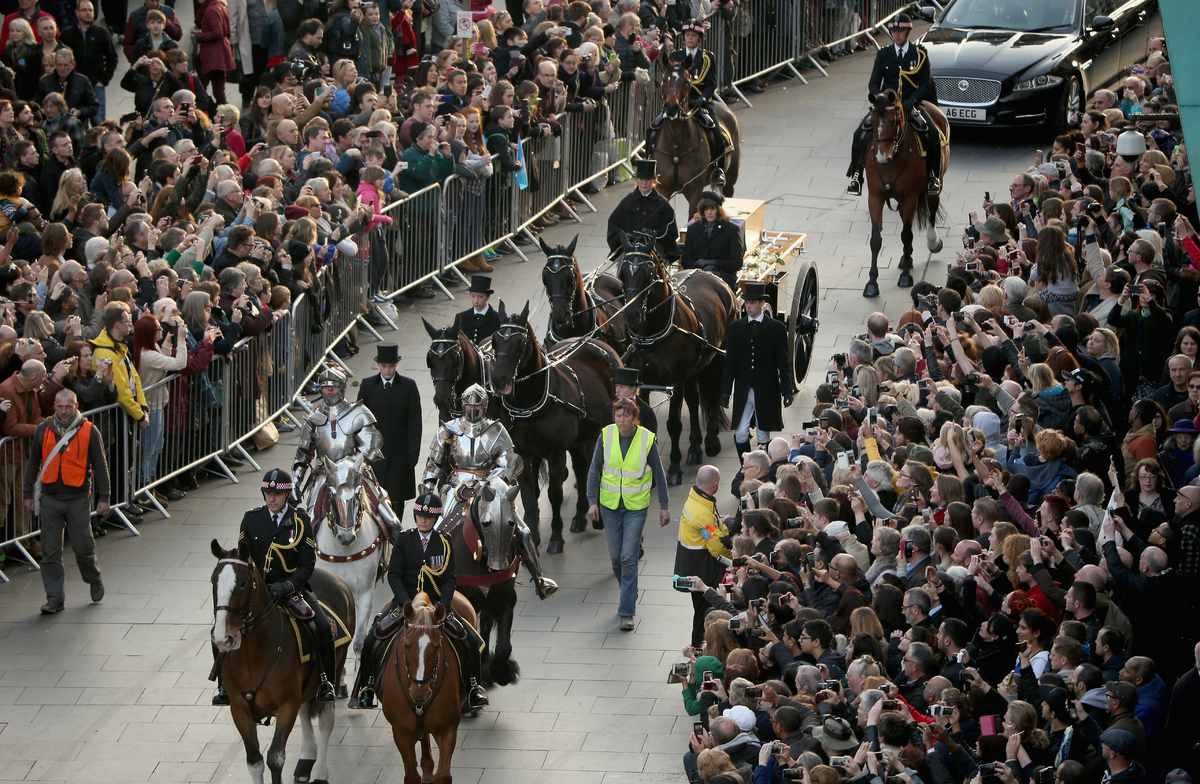 On Thursday the King will be reburied. I, for one, will be watching. I don't know about you, but I feel finally at peace about the whole thing. I mean, it was really nagging at me.
They say that revenger is a dish best served cold. If living well is the best revenge, surely dying well and being feted 500 years later is even better, no?
Well played, Richard, well played...