Having been ever-so-good, I decided to look for some new things while in NYC.
As I have said before, we really have very little in the way of shopping in my town, so I do take advantage of certain stores when I get to the U.S.
We were somewhat daunted by the exchange rate of $1.27, but such is life...
I did not shop a lot; probably only two hours out of the total trip. I hit the following stores:
J Crew
Uniqo
Joe Fresh
& Other Stories
Saks 5th Avenue
My first stop was J Crew, where I wandered around, completely uninspired. I found things too boxy, poor material. I did like a pair of sandals, but frankly I don't need any sandals this year and I can certainly wait until June to buy them!
I left the store with these purchases, a skirt and two tshirts: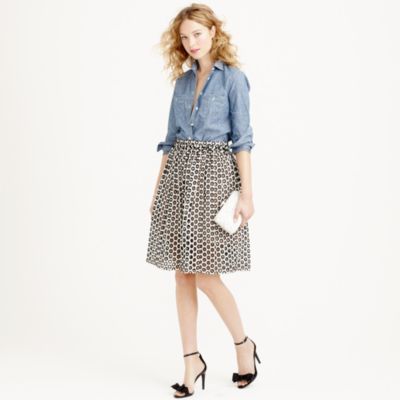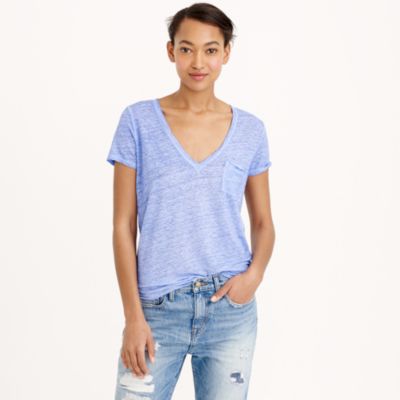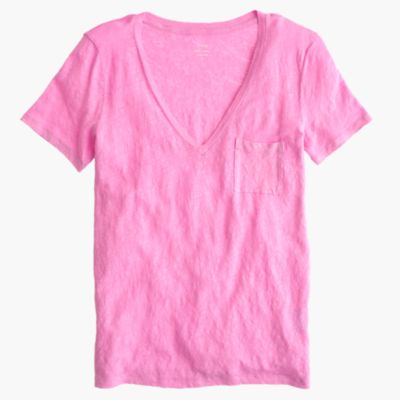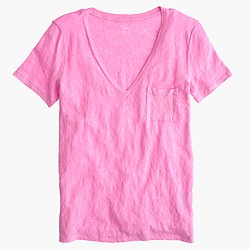 I returned them the next day. Did I really want to spend $27 US on a Tshirt? No. Did I love the skirt? No.
So that was a bit of a bust....
However, the tote bag I adored is now on sale, so that is probably going to be ordered because it will work so well with the purchases below!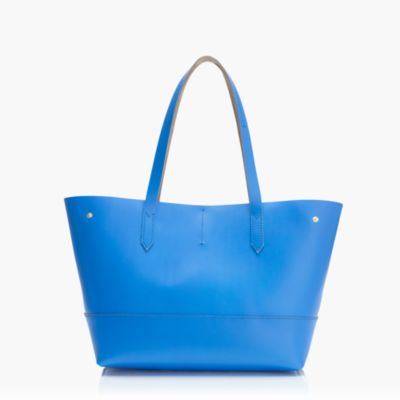 Off to Uniqo (please note this was not the same day!), where I tried on the Ines collection (well lots of it). My thoughts? Poor construction that will only suit the super skinny. But very nice designs!
So that was a bit of a bust...
Then to the Joe Fresh flagship store, which in my opinion presents its merchandise in a manner that makes it much easier to find things. It also seemed to have a coherent approach to their Spring collection. But since I can actually order the items more cheaply in Canada, I bought nothing, but had my eye on the following: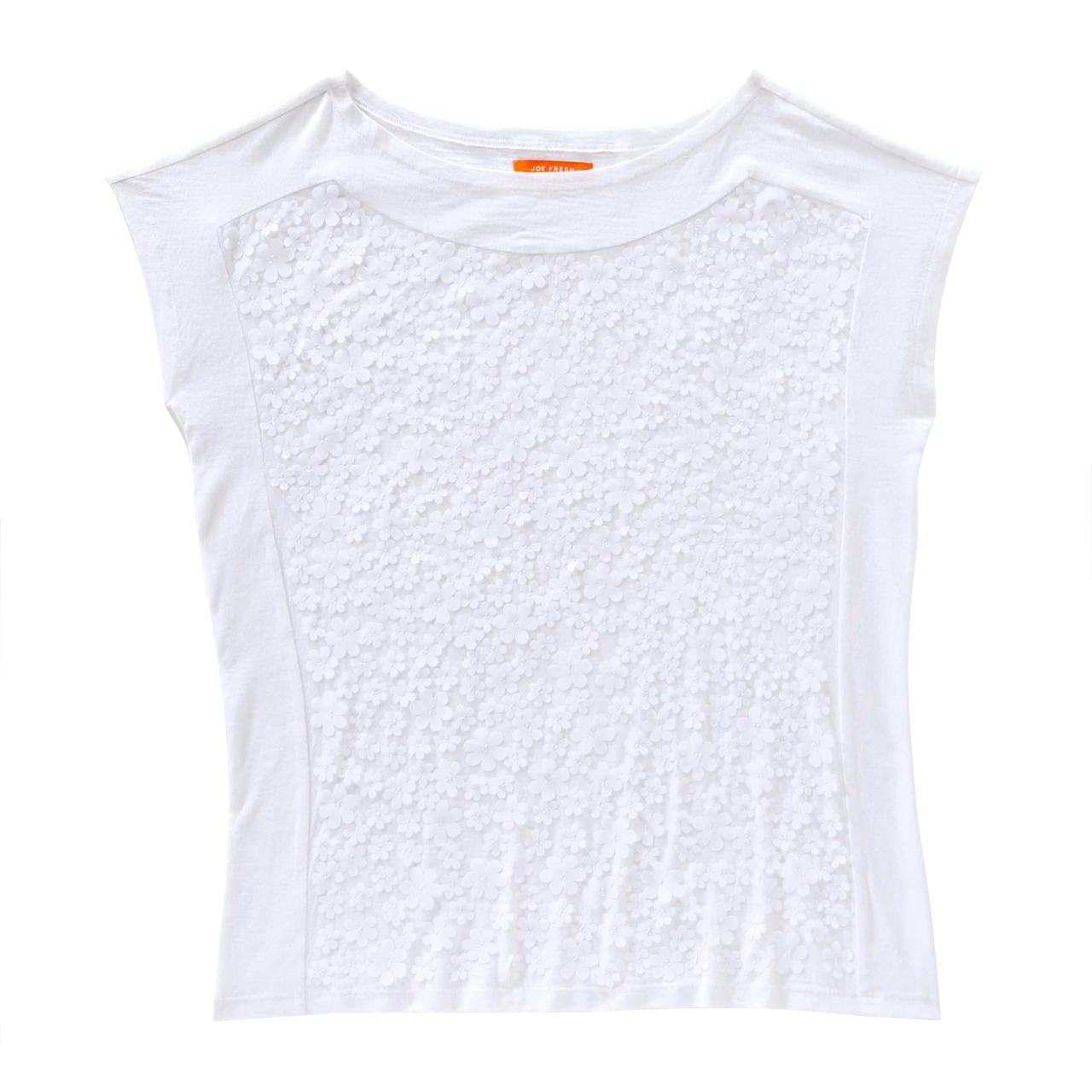 Actually, bought this for $20 at my local grocery store yesterday. Looks smashing with jeans!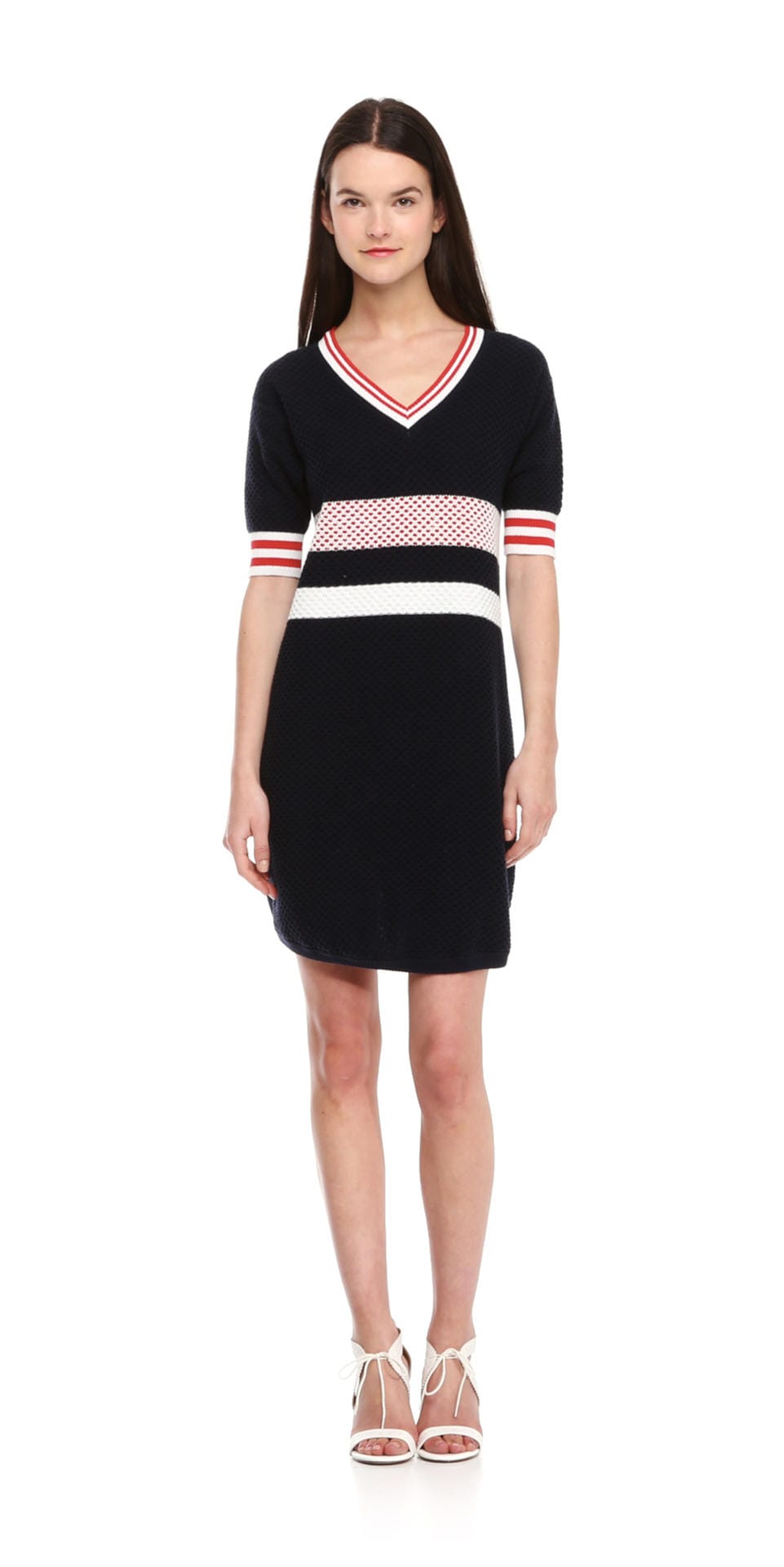 Be afraid J Crew, Joe Fresh is creeping up on you...
We headed to SoHo and I picked up a skirt and a top at & Other Stories. I really liked this store a lot. I cannot remember which one of you recommended it, but thanks! I also loved the Vince store, which was two doors down!

I am so short - this came to my knees! And has pockets, which I love!
I also purchased this simple creamy v-neck shell with some nice detailing on the shoulders.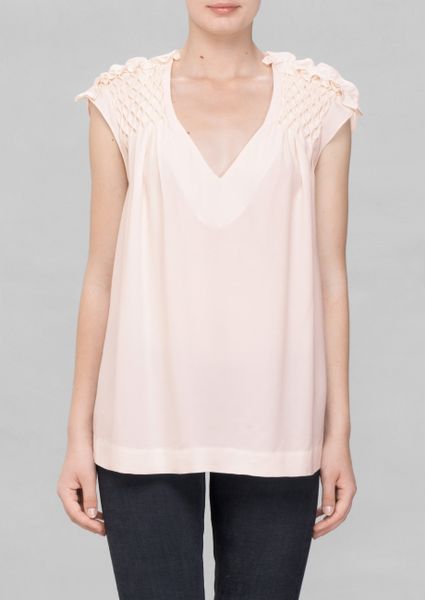 While in line, I stood beside a striking woman. I was in a bit of a rush and was still thinking of the sales person - a tall man with dreds who was so lovely - so I hardly looked at her. As she was checking out, the salesgirl said "it's such an honour to have you in our store!". Yes, I had been rubbing elbows with Stacy London (literally!). and what I know for sure? Her hair is fantastic. Seriously fantastic. She was wearing a tuque. How Canadian of her!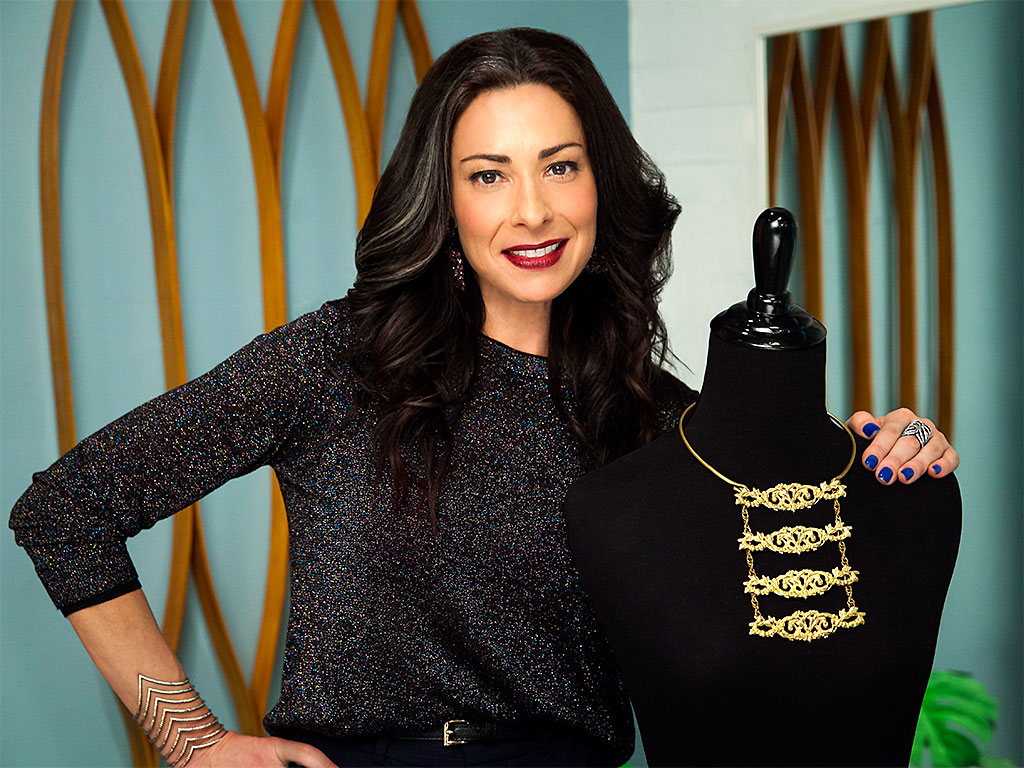 yup - she looked that good. Though I never looked her straight in the face.
sigh....
Well enough of heartbreaking celebrity encounters (is it wrong we followed her out the door and were disappointed she lost us? I mean, we are nice people, and all...). let's go to Saks 5th Avenue.
I had time to kill before meeting a friend and his wife at the Waldorf-Astoria. So I settled Barry in a chair and wandered around.
When you are not a size 4, sales people tell you they have more sizes available. That is so kind of them.
I went to the Theory section, because I adore Theory. My list for 2015 was a comfortable and chic summer dress and a an ivory cardigan to match the Theory ivory shell I bought on sale last year. I snagged both!
This actually comes to my knees!
And this cardigan:
Simple things, but very nice additions to my spring and summer wardrobe! I plan to start wearing them both soon!
So I am pleased with my purchases and what I am discovering more and more is that simply buying a few things that will fit in with what I already own is a good thing. Thoughtful additions.
Now, I am dreaming of pulling it all out, like
Dani
did - but am holding off till April!
xoxo wendy