I read a wonderful article the other day about how NYC has recognized Carl Shurz Park as a l
iterary landmark.
For those of you who don't know, Carl Shurz Park is one of Harriet's hangouts in
Harriet the Spy
.
Did you know Harriet the Spy is celebrating its 50th anniversary this year?
It is!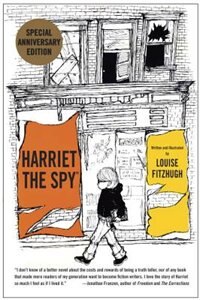 Harriet is one of my favourite literary characters and I actually re-read the book this past summer, as I hadn't done so since I was ten years old.
My copy is the old Yearling edition:
I loved Dell Yearling Editions - they were such a nice weight to read.
When I go to NYC in March I am going to have to take a little pilgrimage up to the Park, and make sure I am carrying my trusty notebook. I will take some surreptitious notes about strangers, or at least Barry, and hope that the notebook doesn't get into the wrong hands!
I love the fact that The Park has been recognized in this way. Visiting literary landmarks is always such a treat, but we tend to think of these sites as places of long ago - The Alcott House for example, the various Laura Ingalls Wilder places, and so on. One of my dreams is to do a literary landmark tour of the UK, the US and Canada someday. I love walking in the same places that my favourite characters have walked.
There is a wonderful book about a mother who did just such a trip in the UK with her children: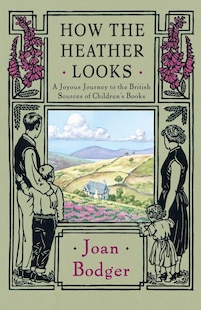 I read this
book
years and years ago, at least twenty, but I see it was re-issued in 2010 and it is such a delight. I am going to dig my copy up and read it again soon!
Recently, Barry and I were visiting my hometown. The book that I hope is published one day takes place in my old neighbourhood and as we were driving to see a friend I said "There's where the dugout is" (which is meaningful to about 5 people in the world who have read the book thus far) and he got all excited. So maybe someday, if I am really fortunate, that little spot will be a literary landmark, too! At the very least, it will be one to me!
Where would you like to go visit?
Right now, I am almost done Wolf Hall and think another visit to London is in order toute de suite!
Before that I was reading a wonderful book called
I, Coriander
, by Sally Gardner, which also takes place in London, so really, there is a theme there. I know Dani got to visit Beatrix Potter's corner of the world and Wordsworth's this past summer, both of which are places on my list!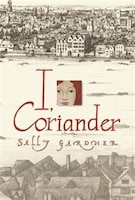 I think I'd like to hit some Mitford and Churchill haunts as well...
Books have the incredible ability to transport us to new and wonderful places. When some of those places turn out to be places we can actually visit, all the better!
Have a wonderful Friday and stay safe out there!
Wendy