October flew by, didn't it?
I have been busy and neglecting you all terribly, so this is a post about a whole lot of disparate things!
There are colour stories that I dream about in my wardrobe.
I would so love to find a dress with these murky greens and russets all rolled together...
Or a pale lavender blue kissed by deeper plum shades. Wouldn't a blouse like that be divine?
After much avoidance of prints in the last year, I purchased two things this fall that were a) cheap and b) colourful.
This blouse was $15 at Target. It looks lovely with black pants....
And this boho jacket was also inexpensive and I pair it with long sleeve black tees and leggings and feel very Midnight At The Oasis....
And then there is the $15 Calvin Klein pink sequin skirt I scored on ebay that will come out to play come the holiday...
Besides dashes of pattern and colour, I have been reading all kinds of books these days:
I am halfway through Middlemarch and I am loving it!
I am finally getting through books of Christmas past - am I the only one who doesn't get through all their Christmas books - and the last few weeks have been treating myself to the Encyclopedia of the Exquisite By Jessica Kerwin Jenkins. Any book that has essays on masquerades and trapezes is all right by me. Just a delight!
I also picked up At Home with Madame Chic.
I know some people (and you know who you are, ho, ho!) didn't love her first book, but I love Jennifer L. Scott because I feel she brings the lovely into whatever she does.
One of the critiques is "doesn't everybody already know this stuff". Trust me - they don't. I love her ideas for approaching everyday life with peace and pleasure, not always an easy thing to do! This would be a wonderful Christmas gift especially for a mother of young children and I will likely give one or two copies as gifts this holiday season. For a longer review take a look at the Hostess' glowing review
here
.
I am also reading The Paris Architect, which is a gripping tale of a man's slow march towards heroism.
And every couple of days I read Naomi Klein's new book. This is obviously a character flaw of mine, but I simply cannot read more at a time. It is too depressing, at least early on, though I think it is critical reading for those who want to save the planet and are wondering what new economic models might help do that...
I have discovered new (to me!) makeup line at Target,
Pixie
, which, I believes makes the best and smoothest eyeliner pencils I have ever tried, even better than Urban Decay, which I thought was impossible to surpass!
The hallway is now painted and new carpeting put down on the stairs:
The green has indeed proven soothing....
When my handyman gets so inclined again, we will add crown molding here as well as the dining room. This is likely a Spring 2015 project however...
Is anyone else thinking of holiday clothing?
I confess - as if I would have to confess here - to an over-exuberance of holiday spirit (doesn't that sound like Dorothea, GSL?) that I carry with me the other 11 months of the year.
I am insanely jealous of my American friends - I think that the American Thanksgiving is the perfect beginning of the season and would find me in frippery that much sooner! Have I mentioned that having Thankgiving dinner with American friends is a bucket list item for me. I anticipate an invite from George and crew any moment...
Anyway, despite my love of fancy party clothes, I don't actually need any really fancy fare, and apart from the sequin skirt, I think I will focus on sparkly tops (mostly from my wardrobe) and nice trousers.
In the 25% off sale last week at J Crew, I broke down and bought these to try: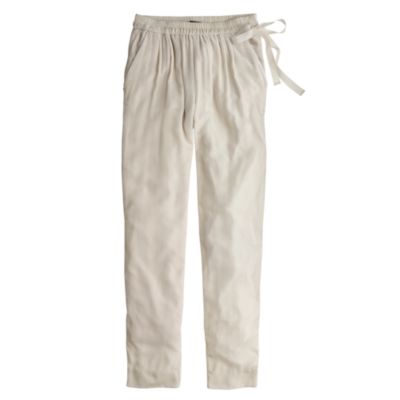 I love the idea of alabaster velvet pants paired with heels and loafers and other winter whites or blues...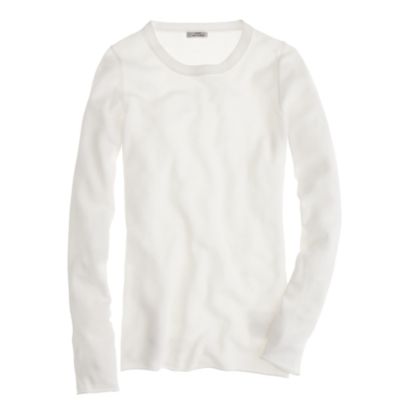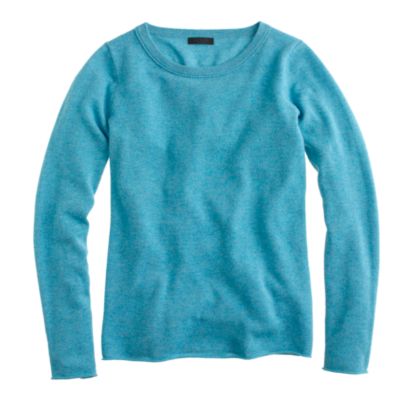 The perfect lounging look. I'd put a little pixie dust on:
That's snow sparkle from Pixi!
And a brilliant red lip!
Or dressed up with a lovely silky blouse or t-shirt or something sequinned...
Of course all outfits will be a moot point if it arrives and is ill-fitting, so one needs a back-up plan, which I have yet to find.
But there is lots of time. I wonder what time George serves his Thanksgiving meal - lunch or later afternoon.
But never mind, it doesn't matter...
I promise to be more faithful this week!
Have a wonderful day!
xoxo wendy